Betway Renews Snooker UK Championship Betting Sponsorship

International bookmaker Betway will be continuing its sponsorship of snooker's UK Championship for at least another three years. The extension of this agreement means Betway will sponsor the UK Championship through the 2018, 2019 and 2020 editions of the tournament.
World Snooker announced earlier this month that Betway will be extending its sponsorship beyond the original £850,000 deal that was arranged in 2015. Betway has sponsored the UK Championship every year since 2015 and will now continue to do so through 2020.
The UK Championship is one of snooker's most prestigious events and is a part of the Triple Crown. Other events in the Triple Crown include the World Championship and the Masters. It is also one of the biggest events every year for snooker betting and Betway knows this.
World Snooker Chairman Barry Hearn had this to say regarding the deal:
"We are delighted to welcome Betway on board for at least another three years, especially as they are such a fantastic team to work with.

"This year we celebrate 40 years of the UK Championship and remember the iconic moments that this marvellous tournament has produced. Last year we saw an incredible final between Mark Selby and Ronnie O'Sullivan which proved the remarkable skill of the players at the top level.

"Now the players are writing a new chapter in the history of this event, and the eyes of the world are watching with a global television audience of over 400 million fans. The exposure for Betway's brand both in the UK and overseas is exceptional. We look forward to working with them for many years to come."
Betway CEO Anthony Werkman said this:
"The Betway UK Championship is a fantastic event to be involved with and we're really happy to be extending our partnership for a further three years.

"Continuing our sponsorship in snooker, and particularly with a top level event like the Betway UK Championship, is really important as we look to build on the strong growth we have achieved in recent years."
2017 a Busy Year for Betway
2017 was a busy year for Betway in terms of sponsorships. Prior to closing out the year with this UK Championship deal, Betway made a number of noteworthy sponsorships throughout 2017. Some of the year's highlights include:
January: Betway to sponsor Kingmaker and Kingwell contests in horse racing
January: Betway signs deals with Jockey Club Racecourses, Arena Racing Company and York Racecourse
February: Betway signs three year, seven-figure deal to become official betting partner of the Grand National at Aintree
June: Betway signs three-year extension of contract to sponsor the Queen Mother Champion Chase at the annual Cheltenham Festival
July: Betway becomes official betting partner of CS:GO eSports tournament ESL One Cologne
August: Betway signs three-year deal with Werder Bremen, 4-time Bundesliga champions. This deal adds to Betway's existing Bundesliga 2 partnerships with St. Pauli, Union Berlin, Eintracht Braunschweig and Dynamo Dresden.
August: Betway signs deal to become primary sponsor of the eSports Pro League 2017
September: Betway becomes head sponsor of the ESG Tour, Mykonos 2017 CS:GO eSports competition.
September: Betway secures deal to become 2017 British Basketball All-Stars Championship title sponsor
Betway has been expanding quickly on the international stage as this year's spate of sponsorships can attest. In addition to that, Betway is now licensed by eight major regulators in the UK, Malta, Spain, Germany, Denmark, Belgium, Italy and Ireland.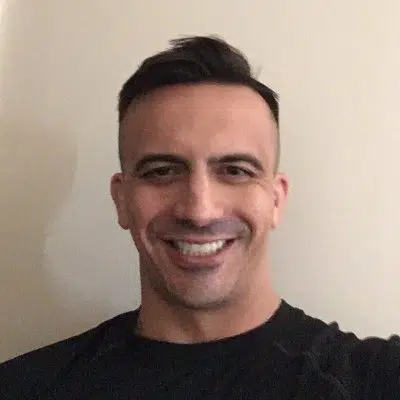 Wes Burns has more than a decade's worth of experience as a writer, researcher, and analyst in the legal online betting industry and is co-founder of OnlineBettingSites.com. Wes approaches his work from the viewpoint of players.