Is Canada About to Block Access to Gambling Websites?

Quebec lawmakers have been mulling over ways to boost revenues for struggling government-run gambling websites for over a year. Last March, they started tossing around the idea of forcing local internet service providers (ISPs) to block access to unlicensed gambling websites based out of other nations.
The public got its first peek at the proposal in a budget released last March in which the provincial government stated its plans to consider legislation that would force ISPs to block access to a list of websites provided by Loto-Québec. The objective being, of course, to cut down on competition that Canada's government-run betting sites face from offshore operators who continue to accept Canadian customers.
At the time, the argument put forth in the budget proposal read:
"Illegal websites do not apply the same responsible gaming rules as Espacejeux. They thus pose a risk to the population, especially young people."
Or, if you prefer a more honest translation, what the government was really saying was "we feel our monopoly over online gambling is threatened by the free market, in which overseas operators offer a superior product with better odds for the players, more betting markets, higher casino payout rates, more lucrative player promotions and poker rooms with significantly more players."
Naturally, the proposal was met with scorn by players, free market advocates, free speech advocates and ISPs themselves, who said the proposal was extremely burdensome and complicated. One professor at the University of Ottawa said that the plan was possibly illegal as "the government seeks to censor the Internet for its own commercial gain."
The Globe and Mail followed up with another news article last November in which it spoke with Bram Abramson, chief legal and regulatory officer for one of Canada's ISPs. He explained that the regulations would be horribly burdensome and ineffective in addition to being the first time the Canadian government has ever ordered an ISP to censor the internet.
"We would have to reengineer our network to basically segregate out Quebec and set up different servers for our Quebec users. Basically, we would have to do a whole bunch of pirouettes that will cost us significant time and money for something that will be ineffective."
He later explained that internet users could easily bypass the filter and access whichever content they wish with measures as simple as using a VPN. So, not only has the proposal raised the ire of all types of free market, free speech types but the ISPs themselves say it is unworkable and bound to fail anyway. Nevertheless, the proposal remains popular with some Canadian lawmakers.
In addition to potentially violating free speech principles, the proposal may also be challenged on grounds that it violates the 1993 Telecommunications Act. Section 36 of the Act states:
"Except where the Commission approves otherwise, a Canadian carrier shall not control the content or influence the meaning or purpose of telecommunications carried by it for the public."
As this is a federal act, Quebec has no jurisdiction to demand that telecommunications companies censor content. Provincial lawmakers are likely to argue that they do indeed have jurisdiction because provinces do have the ability to regulate gaming at the provincial level.
Despite these serious objections, the proposal to block access to certain Canadian betting websites is still very much alive and well. It's a sad day when lawmakers in a free democracy continue to promote the idea of censoring the internet in an effort to prop up a failing government-run industry. The proposal brings to mind the Great Firewall of China and other countries in which individual liberty is considered a threat rather than an ideal.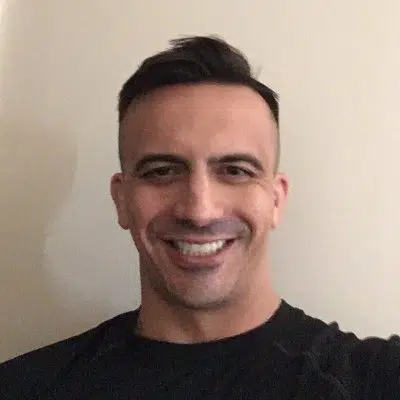 Wes Burns has more than a decade's worth of experience as a writer, researcher, and analyst in the legal online betting industry and is co-founder of OnlineBettingSites.com. Wes approaches his work from the viewpoint of players.