Online sports betting and casino gambling are legal in Ontario for players 19 or older.
Bettors can visit registered sports betting sites and online casinos from anywhere in Ontario to sign up for accounts and make deposits via methods such as Interac, credit card, debit card, and PayPal.
Legal Ontario betting sites may offer parlays, single-game sports wagers, casino games, and online poker.
Ontario revamped its online betting market in 2021, and the province's newly registered operators launched on April 4th, 2022. Now, bettors can choose from numerous betting sites and online casinos that are registered with the Alcohol and Gaming Commission of Ontario (AGCO).
The regulated Ontario sports betting market provides enhanced security for bettors by requiring all operators to undergo an extensive vetting process before offering their services to the public. In addition, the AGCO provides ongoing oversight to ensure compliance with all consumer protection regulations.
Legal Ontario Online Sports Betting Sites and Apps
Ontario takes a free-market approach to online betting. The AGCO approved more than a dozen operators on launch day alone, setting the stage for a competitive market served by prominent and highly experienced gambling brands.
#ad
19+. Gambling can be addictive, please play responsibly.
BetMGM Ontario
Offerings: sports betting, casino games, and poker
Visit: sports.on.betmgm.ca | casino.on.betmgm.ca | poker.on.betmgm.ca
BetMGM is Ontario's most well-rounded online gambling operator, with sports betting, casino games, and online poker on offer under one roof.
Safety and security are not concerns because BetMGM is the product of MGM Resorts International, one of the world's largest casino operators with 83,000+ employees.
BetMGM Ontario strengths include competitive pricing, a busy live betting calendar, and live streaming video for some sports. However, BetMGM could improve by simplifying its cluttered interface and offering more betting markets per event.
BetRivers Ontario
Offerings: sports betting and casino games
Visit: on.betrivers.ca
BetRivers Ontario is operated by Rush Street Interactive, the online gambling division of US-based firm Rush Street Gaming. As an established casino operator, Rush Street Gaming easily received AGCO approval to offer online sports betting and gambling.
The BetRivers Sportsbook interface looks dated, but it provides considerable functionality as one of the province's few operators with live streaming video and extreme market depth. For some games, BetRivers provides 330+ individual betting markets.
As a result, BetRivers is one of Ontario's most capable online sportsbooks. Its online casino offers more than 200 games spanning slots, table games, progressive jackpots, and live dealer games.
Caesars Sportsbook Ontario
Offerings: sports betting and casino games
Visit: sportsbook.caesars.com/ca/on/bet
Caesars Online Sportsbook and Casino launched for Ontario bettors in April 2022 as one of the first gambling sites to get the nod from regulators. Its parent company, Caesars Entertainment, operates dozens of resort casinos, including Caesars Casino Windsor.
Caesars Sportsbook Ontario covers mainstream and niche sports worldwide with standard pregame wagers, in-play betting, and a massive catalog of prop bets. Caesars is especially strong on player props compared to other Ontario betting sites.
FanDuel Ontario
Offerings: sports betting and casino games
Visit: fanduel.com/Canada
FanDuel Ontario launched with an early trust advantage over most operators due to its prior daily fantasy offerings. FanDuel Sportsbook provides considerable market depth, and its player prop bets are extensive. Bettors can also find quite a few same-game parlays and a busy in-play betting schedule.
The FanDuel interface uses simple design elements to provide straightforward navigation, and it places games involving local teams prominently on the front page.
Although FanDuel firmly established its brand name in Canada as a daily fantasy sports provider, it dropped its DFS offerings when it launched sports betting in Ontario.
FanDuel explained its decision to stop offering fantasy sports due to a provision in the new betting law that prevents operators from liquidity across provincial borders. In other words, Ontario DFS players would only be able to participate in contests with other users in Ontario. The result would be much smaller contests and prize pools, which FanDuel said would be unappealing to players.
PointsBet Ontario
Offerings: Sports betting and casino games
Visit: on.pointsbet.ca
PointsBet is an innovative online sportsbook with operations in Australia, the United States, and Canada. The PointsBet team has a knack for making the news, especially when it offers "Good Karma Refunds" to bettors who lose after terrible luck or spectacularly bad calls.
In addition, PointsBet developed the "PointsBetting" wagering format, which allows bettors to wager per point for variable payouts. For example, users can bet $1 per point on the OVER for a specific game and win $1 for every point the actual total exceeds the projected total.
Bet365 Ontario
Offerings: Sports betting and casino games
Visit: on.bet365.ca
Many Canadian bettors are already well-acquainted with Bet365, which operated as a grey market provider before Ontario betting online was formally regulated. Bet365 has maintained a stellar reputation among bettors for years, but now it is officially legal, licensed, and authorized.
Bet365 Ontario does not boast the best betting interface, but its pricing is excellent on pregame and in-play wagers alike. Bet365 has served millions of customers worldwide, and few have anything bad to say about the experience. That many customers can't be wrong.
Unibet Ontario
Offerings: Sports betting and casino games
Visit: on.unibet.ca
Unibet is another grey market Canadian operator that made the switch to full legal status after Ontario implemented its new sports betting law. As such, it's a known entity with a verifiable history and a clean reputation.
The Unibet Ontario app is extremely simplistic, for better or worse. On one hand, the interface's simplicity is welcoming to newbies. On the other, it feels somewhat uninspiring and corporate, like it needs more soul.
That said, Unibet does not lack in the capability department. It provides a massive array of wagers for every game and live game trackers for in-play betting events. However, Unibet could improve by integrating advanced handicapping statistics so bettors can do more research without leaving the Unibet website or app.
DraftKings Ontario
Offerings: sports betting and casino games coming soon
Visit: draftkings.com
DraftKings Sportsbook isn't yet live in Ontario, but it should launch soon. As Canada's other major DFS provider and FanDuel's biggest competitor, DraftKings is well established and maintains an upstanding track record.
The DraftKings Ontario sportsbook will cover sports big and small in Canada and beyond. It will likely be one of Canada's most full-featured sportsbooks, but DraftKings does well at keeping its betting interface intuitive. Some of DraftKings' highlights include considerable market depth, live streaming video, and competitive pricing on the major North American sports.
Like FanDuel, DraftKings dropped its daily fantasy offerings with the implementation of Canada's new betting law.
Licensed Ontario Betting Sites
The Alcohol and Gaming Commission of Ontario has issued licenses and go-live approvals to the following operators:
BetMGM | sports.on.betmgm.ca
BetRivers | on.betrivers.ca
Caesars Sportsbook | sportsbook.caesars.com/ca/on/bet
BetRivers | on.betrivers.ca
FanDuel | fanduel.com/canada
DraftKings | draftkings.com
PointsBet | on.pointsbet.ca
Bet365 | on.bet365.ca
Unibet | on.unibet.ca
888Sport | 888sport.ca
Coolbet | coolbet.ca
LeoVegas | leovegas.com
Rivalry | rivalry.com
Royal Panda | royalpanda.com
theScore Bet | thescore.bet
Ontario Sports Betting Law
Ontario began revamping its online betting regulations in 2021 to create a competitive market served by commercial operators. The first legal betting sites launched on April 4th, 2022, with the approval of the Alcohol and Gaming Commission of Ontario (AGCO).
Previously, the Ontario Lottery and Gaming Corporation maintained a monopoly over online gambling and sports betting in the province via OLG.ca and PROLINE+.
OLG.ca and PROLINE+ remain active in Ontario, but they are no longer the only options for players.
The road to a more competitive Ontario sports betting market began in 2021 when the Canadian Senate passed Bill C-218, the Safe and Regulated Sports Betting Act.
The Act authorized single-game sports betting, which cleared the way for provinces and territories to legalize and regulate single-game sports wagers. Ontario took advantage of the opportunity by opening its market to competition.
Under Ontario sports betting law, operators must register with the AGCO and enter an operating agreement with iGaming Ontario (iGO) to offer online gambling on behalf of the province.
The registration process for operators is intense, and strict oversight continues after authorization. Here's how iGO put it in a press release when the first Ontario betting sites launched:
"Operators who have successfully been registered by the AGCO and have executed an Operating Agreement with iGO have met rigorous standards of game integrity, fairness, player protections, and social responsibility, enabling players to play with confidence."
AGCO regulations span a wide range of topics designed to ensure the Ontario online betting industry promotes gambling responsibility, provides fair games, combats money laundering, and protects customers.
Responsible Gambling Provisions
Licensed Ontario betting sites must have policies and internal controls in place to protect against:
Advertising that targets minors
False and misleading advertisements
Promoting excessive play
In addition, operators must present responsible gambling information to players and provide controls for players to set spending and time limits.
Other responsible gambling provisions require operators to design games that do not encourage excessive play, reckless spending, create the false impression that speed or skill affects the outcome, or show unachievable win amounts.
Ontario online sportsbooks must clearly identify wagers that involve multiple events as parlays, not change the odds after a player has submitted a bet without the player's permission, and not offer free-to-play pools that mislead bettors about the odds of winning.
Additionally, licensed Ontario gambling sites must train employees on identifying and assisting players who display signs of problem gambling. Operators must also direct players to problem gambling resources and organizations, develop internal responsible gambling policies, and provide live customer support 24/7.
Customer Eligibility
Registered Ontario betting sites must ensure all customers are eligible to sign up for accounts and place wagers. As a result, operators must collect the personal information of customers upon registration and ensure players:
Are at least 19 years of age
Are physically located in Ontario
Have not self-excluded from online gambling
Not restricted from participating due to employment with Ontario regulators
Not restricted from participating due to being athletes, coaches, referees, owners, or other employees of sports organizations who could impact the outcomes of wagers
Registering Accounts with Ontario Betting Sites
AGCO rules require operators to collect the following information, at a minimum, from all new users:
Name and address
Date of birth
Customer contact information
Other information required by Canada's Proceeds of Crime (Money Laundering and Terrorist Financing Act
In addition, customers must have the option to receive a copy of all personal details they have provided to each betting site. Operators must also provide the following information to players upon request:
Current balance and deposit and withdrawal history
Methods used to make deposits and withdrawals
Date and time of the last login
History of playing sessions and sports wagers
Total money wagered, won, and lost for individual sessions or specified periods
Account balance at the start and end of each session
Ontario Betting Deposit Methods
AGCO deposit regulations require betting sites to verify the identity of every customer before their first deposit. Once verified, bettors can fund their accounts through various means spanning online transfers and physical cash.
Additional deposit regulations prohibit operators from extending credit to bettors or allowing customers' balances to go negative.
The list of accepted Ontario betting deposit methods varies by operator, but below is an overview of the options players are most likely to encounter.
Interac Online and e-Transfer
Interac provides a simple means for bettors to transfer funds directly from their bank accounts to their online sportsbook accounts. It involves selecting an amount to deposit, choosing your bank from the list, and logging in to your bank's online banking feature with your existing login credentials to authorize the deposit.
iDebit
iDebit offers secure and nearly instant bank transfers from your bank account to your betting account.
iDebit betting deposits work like Interac in that they require bettors to choose their bank from a list and log in using their existing online banking accounts to initiate deposits. Anyone who doesn't already have an iDebit account will be prompted to create one upon their first deposit.
Credit Card and Debit Card
Visa and Mastercard have the most widespread acceptance at Ontario betting sites. Most credit and debit card transfers are instant, allowing players to bet online immediately after depositing.
PayPal
PayPal is a trusted e-wallet that supports fast deposits and withdrawals. Players must use their personal PayPal accounts, and they can only transfer funds to betting sites that they uploaded by linking their bank account to PayPal.
Apple Pay
Some Ontario betting sites accept Apple Pay deposits, which are free and fast. After players choose Apple Pay, they must input an amount to deposit, select which debit or credit card they wish to use, and authorize the transaction with their Touch ID or Apple Passcode.
InstaDebit
InstaDebit is an e-wallet that provides safe, secure transactions from any Canadian bank. Players can visit instadebit.com to register an account and deposit to any Ontario betting site that accepts InstaDebit.
Paysafecard
Paysafecard allows bettors to fund their accounts with physical cash. Players can get started by visiting their nearest Paysafecard sales outlet to buy a card in person. Then, bettors can log in to their online betting accounts and select Paysafecard as their deposit method to redeem the card.
MuchBetter
MuchBetter is a payment app and e-wallet that prides itself on advanced security measures, simplicity (no need to remember a password), and speed. Customers can download the MuchBetter app, create an account, and select a funding method to get started.
Ontario Betting FAQ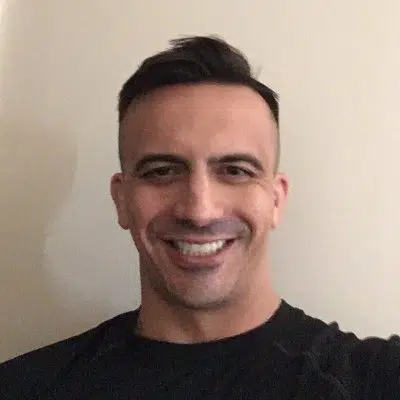 Wes Burns has more than a decade's worth of experience as a writer, researcher, and analyst in the legal online betting industry and is co-founder of OnlineBettingSites.com. Wes approaches his work from the viewpoint of players.