Gambling is legal but strictly limited in Albania. For perspective, the largest casino in the country is the Regency Casino in Tirana with 240 slot machines and 20 table games. There are other, smaller gambling halls across the country in addition to a thriving underground market.
Online betting sites are not licensed to operate inside Albania but there are no criminal laws against citizens visiting foreign betting sites that accept Albanian bettors. Thus, players are able to access foreign gambling sites to play real money games over the internet with no fear of legal trouble.
In recent months, the government has indicated it will soon be taking steps to limit access to Albania betting sites. Right now would be the best time to scratch your gambling itch before the government implements web censorship of Albanian betting sites. All the major brands are available as of the time of this writing, but time may be running out.
Where to Bet Online in Albania
Albanian law prohibits anyone from setting up a gambling site inside the country. Therefore, players must visit offshore sites to gamble online. The good news is all the major names in online gambling still accept Albanian customers.
Despite the lack of licensing, the Albanian betting sites on this page are not rogue operators flaunting the law. They are fully legal in their home countries and have licenses to operate games of chance over the internet. What they offer may not be legal in Albania, but they are breaking no laws in their home countries.
I'd like to emphasize again that there are no laws against individual citizens playing at offshore gambling sites. Albanian gambling law targets those who run casinos and not those who visit them. The biggest risk you face as a player is the government cutting off access to these sites by pressuring internet service providers to block access.
If that does happen, you will still have options even then. One thing people do in other countries that censor the internet is sign up for VPN accounts. An account with a VPN encrypts your web traffic and allows you to get around government censorship programs. VPNs are very popular in countries such as Russia and China where censorship is rampant.
Very few betting websites support the Albanian language, but most do support Italian, English and Greek. I know that Xhoilotto offers Albanian-language sports betting over the internet but it would be best to avoid that site if at all possible. The international online betting sites on this page offer much better odds and a greater variety of sports markets and other gambling options.
How to Deposit with the Albanian Lek
International gambling sites do not accept the lek by default but you can still deposit. You'll just have to deal with a currency conversion when you fund your account. This should happen automatically whether you use a credit card, debit card or e-wallet solution.
E-wallet deposits are the simplest for customers who need currency conversions. Once you deposit into your e-wallet account and then move that money to your preferred gambling site, the deposit will automatically be exchanged into a different currency such as the USD or EUR.
Skrill: Skrill is the best option for Albanians and works sort of like PayPal. After you sign up for an account with Skrill, you can use it to transfer money to and from online casinos. Skrill handles all currencies and charges a fee of 2.99% to 4.99% for currency exchanges. Read more here.
Neteller: Neteller does not serve the Albanian market. Neteller offers "limited service" which makes it useless for depositing to online casinos. I've seen a number of other websites that recommend Neteller to Albanians, but their information is outdated. Neteller is a no-go for Albanians.
Credit Card: Acceptance of credit card deposits will vary from one site to the next due to Albanian finance laws that restrict banks from processing wagers for online gambling sites. Some sites may be able to take your credit card deposit and automatically convert your lek deposit into whatever the site's default currency is. If you would like to use your credit card to deposit but aren't sure if it will work, just give it a shot. The worst that can happen is your transaction is declined.
Albanian Gambling Laws
Albanian gaming laws are in a state of change at this time and the landscape is set to experience significant change over coming years. New laws introduced in 2018 seek to scale the gaming industry way back such that online gambling and sports betting are banned, with the possibility of a government approved monopoly provider set to offer certain forms of online betting.
Albania's prior gaming laws were put forth by the Law 10033/2008 On Gambling. These old laws did allow a limited form of online gambling but only for operators of sports betting, the national lottery and certain types of electronic casinos.
The gambling laws of Albania are enforced by the Monitoring Unit: Gambling under the Ministry of Finance. The unit's primary objectives are to enforce the laws, determine fines for violations, monitor licensed gambling activities and take action against those who organize unlawful gambling inside Albania.
In 2012, Lotaria Kombëtare was awarded a license to manage the national lottery in Albania. The Albanian Lottery was acquired by Novomatic in 2016 and is now run under the Lotaria Kombëtare at its website here.
The Crackdown
It is estimated that Albanians are spending more than 100,000,000 euros on gambling every year – most of this going to unlicensed gambling shops. Lawmakers are not happy to see these kinds of stats in a country with such serious economic problems. Perhaps equally frustrating is the government's inability to even get in on the action via taxes and licensing fees.
It's not particularly surprising then that the government has renewed its focus on limiting the spread of gambling in Albania. In November of 2013, more than 6,000 police were sent out to shut down unlicensed gambling sites, make arrests and confiscate thousands of machines. It was such a major move that authorities placed the state games supervisor under police protection for fear of retaliation.
It was announced in October of 2013 that the government would soon be seeking to block access to internet wagering sites. Lawmakers indicated they would ask internet service providers to prevent citizens from visiting any known casino site. Two months later, the government submitted to ISPs a list of 600 betting websites that were considered "illegal."
It's difficult to say where the online gambling industry goes from here, but I wouldn't be surprised if Albania issues a limited number of licenses once authorities feel they have sufficiently damaged the existing illicit market and blocked access to offshore sites. This would serve to give the government greater power to monitor the industry and collect its share of taxes.
In 2018, the Albanian government passed a law to ban most forms of gambling across the country beginning on January 1st, 2019. The new Albanian gambling law prohibits in-person and online sports betting, most casinos not operated near major tourist areas and smaller gambling parlors.
Prime Minister Edi Rama said at the time that he the criminal element in sports betting and gambling has grown pervasive and described his government as being "at frontal war with the evil entrenched deeply in our society…"
Some betting sites continue to operate in Albania as of this writing, but their future is uncertain at this time. The new law very clearly prohibits online betting and the government has set up a task force to combat offshore sportsbooks that continue to flout Albanian gambling law. There are no indications that players will be targeted in Albania's attempt to end most forms of gambling and sports betting, but caution should be exercised nonetheless. The legal situation in Albania is fluid at this time and further changes are coming down the line.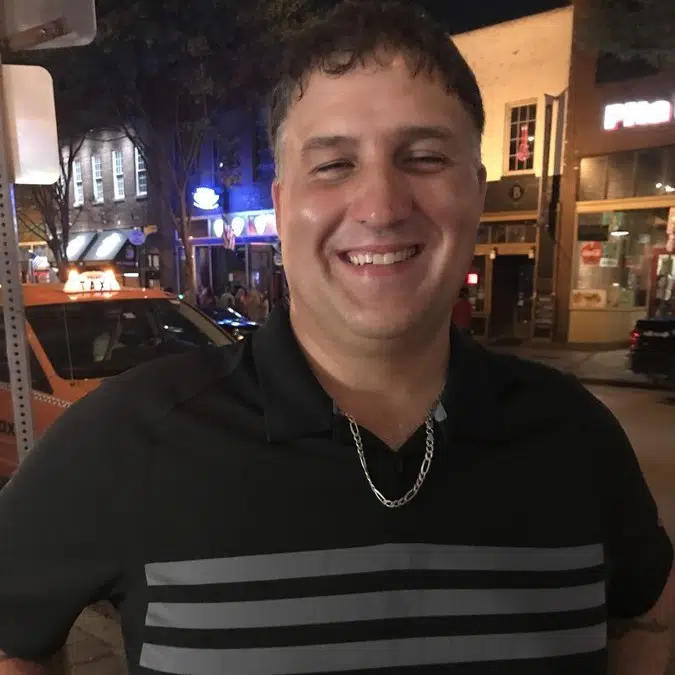 Mike Murphy is the founder of OnlineBettingSites.com and has over 10 years of experience in the legal online betting industry. A regular attendee of industry trade shows and conferences, Mike is a strong proponent of regulated markets and responsible gambling policies.