Albanian sports betting sites operate freely and openly under licenses issued by regulators in other countries. The government recently spent nearly five years trying to prohibit most forms of gambling, but the Albanian online betting industry persisted due to a lack of effective enforcement mechanisms.
As a result, the Albanian government has changed its approach and is now moving forward with plans to establish a licensing process for online sportsbooks. In the meantime, fans 18 or older can visit Albanian betting sites licensed elsewhere to bet on football, basketball, boxing, volleyball, handball, and all the world's other major sports from anywhere in the nation.
Best Albanian Betting Sites
The Albanian government is still putting the finishing touches on its regulatory framework, but fans can bet online today with international online sportsbooks headquartered in other gambling-friendly nations.
The best Albanian betting sites have operated for a decade or more and hold licenses in multiple jurisdictions. In short, they have undergone extensive investigations and vetting processes to get to where they are today. All sports betting sites in Albania have pros and cons, but the following operators rank the best in overall quality.
22Bet Albania
22Bet is one of the world's most prominent operators, partly due to its international approach to online betting. The 22Bet website and mobile apps support more languages, currencies, and deposit methods than any other online betting site.
Does it accept Albanian customers: Yes
Deposit methods in Albania: Credit cards, debit cards, e-wallets, bank transfers, multiple cryptocurrencies, and various local methods; 22Bet supports 200+ deposit methods worldwide
Does it support the Albanian Lek: Yes; 22Bet supports Lek deposits and withdrawals
Does it support the Albanian language: Yes; Customers can use the language selector at the top of the 22Bet website to change the language to Albanian
Bet365 Albania
Bet365 does not go out of its way to cater to Albanian customers, but it's worth considering nonetheless because it is the most established betting site available to Albanians. Unlike most Albanian betting sites, Bet365 is a private company that still values customer service and maintains an overwhelmingly positive reputation among bettors.
Does it accept Albanian customers: Yes
Deposit methods in Albania: Debit card, credit card, Skrill, Neteller, Paysafecard, Wire transfer; no fees; instant transactions for all deposit methods except wire transfers (2-10 business days); minimum ranges from $10 to $100,000 (or currency equivalent) depending on the deposit method
Does it support the Albanian Lek: No, but Bet365 provides automatic currency exchanges
Does it support the Albanian language: No; Bet365 accepts Albanian customers but does not offer Shqip as a language option for its website or customer support
Albania Sports Betting Laws
Albania's sports betting laws are in a state of change as the government moves from a position of prohibition to one of regulation. But, just like authorities in many countries have discovered, banning online sports betting is usually a losing proposition.
In 2018, the Albanian government instituted a blanket ban on sports betting and gambling except that which takes place inside licensed casinos. The government also considered establishing a state-backed monopoly over online sports betting and horse racing wagering.
Albanian Prime Minister Edi Rama initiated the prohibition to protect the youth from gambling addiction and target a significant funding activity for organized crime.
The Prime Minister specifically mentioned online sports betting when announcing the prohibition, explaining that the government would block access to betting sites headquartered in other countries. But even with internet censorship mechanisms in place, the government found it difficult to enforce the online betting ban.
Initially, the prohibition on in-person wagering appeared more enforceable, with the government closing some 4,300 bookmakers. However, the closures only pushed wagering underground and into the arms of organized crime.
Eventually, the government found the prohibition unenforceable and ineffective at meeting its goals of reducing problem gambling and combating organized crime.
So, in 2022, the government agreed to reinstate online sports betting and in-person wagering, subject to a strict regulatory framework. The government submitted a draft law in April 2023 but hasn't yet committed to a specific start date.
Under the new Albanian online sports betting law, the government will issue licenses to qualified domestic and international operators. In addition, the law will implement a minimum age to bet on sports, enforce wagering limits, and direct tax revenue to sports, culture, and youth initiatives.
The law also intends to implement strict anti-money laundering policies, including only permitting deposits via specific online transfer methods. Other requirements include the following:
Entities that wish to offer sports betting in Albania must register with the National Business Center and undergo criminal background investigations
Operators must keep at least 5% of all customer funds, but no less than €1.5 million, on deposit at all times
Apply a 15% corporate tax on revenue
Contribute 0.4% of their annual turnover to sports, culture, and youth initiatives
The Gambling Supervisory Authority is Albania's chief gambling regulator, and its primary duties include:
Enforce Albanian gambling laws
Monitor licensed sports betting activities
Issue licenses to qualified operators
Take action against those who organize unlawful gambling in Albania
Albania Horse Racing Betting
Horse racing betting is available throughout Albania through legal betting sites such as Bet365 and 22Bet that cover horse races held in Europe, North America, and elsewhere.
Albanian laws do not create a separate category for licensing horse racing betting sites. As a result, Albanian horse racing betting sites also endured a multiyear stretch under the general gambling prohibition enacted in 2018. However, online sportsbooks headquartered in other countries provided convenient access to pari-mutuel wagering pools and fixed-odds horse racing betting during the prohibition.
Today, fans can visit most major betting sites for horse racing wagering and live streaming video on events around the world. Albania's best betting sites cover major events like the USA's Kentucky Derby, the UK's Grand National, Australia's Melbourne Cup, and more.
How to Deposit with the Albanian Lek
Most international gambling sites do not accept Lek deposits by default, but bettors can deposit and play online thanks to automatic currency conversions. Albanian betting sites that don't natively support the Lek perform the currency exchange upon depositing, allow customers to wager using a different currency of their choice, and perform a second conversion upon withdrawal at current exchange rates.
E-wallet deposits are the simplest for customers who need currency conversions. Once you deposit into your e-wallet account and move that money to your preferred gambling site, the deposit will automatically be exchanged into a different currency, such as the USD or EUR.
Skrill: Skrill is one of the best options for Albanians and works like PayPal. After you sign up for an account with Skrill, you can use it to transfer money to and from online casinos. Skrill handles all currencies and charges a fee of 2.99% to 4.99% for currency exchanges. Read more here.
Neteller: Neteller does not serve Albania betting sites or online casinos. Neteller offers "limited service" in Albania, which makes it unsuitable for online betting. Some informational websites recommend Neteller to Albanians, but their information is outdated. Neteller is a no-go for Albanians.
Credit Card: Acceptance of credit card deposits will vary from one site to the next due to Albanian finance laws that restrict banks from processing wagers for online gambling sites. Some sites may be able to take your credit card deposit and automatically convert your lek deposit into whatever the site's default currency is. If you want to use your credit card to deposit but aren't sure if it will work, give it a shot. The worst that can happen is that your transaction is declined.
Albanian Online Sports Betting Timeline
Albania regulated sports betting in 2008 via Law 10033/2008 On Gambling. The law allowed a limited form of online gambling but only for sports betting operators, the national lottery, and certain types of "electronic casinos."
However, the law was insufficient to curb illegal gambling. It was estimated at one point that Albanians were spending more than 100,000,000 euros on gambling every year – primarily at unlicensed betting shops. Lawmakers were not happy to see those kinds of stats in a country dealing with economic problems and a growing organized crime threat.
One of Albania's first major offensives against illegal sports betting and gambling occurred in the fall of 2013. In Operation Fund Marrëzisë, or "End of Madness," the government sent out more than 6,000 police to shut down unlicensed betting shops, make arrests, and confiscate unauthorized gambling machines.
Governments worldwide have often referenced organized crime to justify sweeping changes in criminal law, but the threat was much more immediate in Albania. Even as the government mobilized thousands of police to tackle the gambling issue, it placed the state games supervisor under protection for fear of retaliation.
The government's offensive also extended to online sports betting in Albania. That same year, the government directed internet service providers to block citizens' access to more than 600 Albanian sports betting sites it considered illegal.
Albania updated its gambling laws in 2015 via Law 155/2015 Online Gambling in the Republic of Albania to regulate sports betting, horse racing wagering, bingo, resort casinos, and certain forms of online gambling.
However, the Albanian government passed a law in 2018 to ban most forms of gambling nationwide beginning on January 1st, 2019. The new Albanian gambling law prohibited sports betting and gambling other than a limited number of licensed casinos.
Prime Minister Edi Rama said at the time that the criminal element in sports betting and gambling has grown pervasive and described his government as being "at frontal war with the evil entrenched deeply in our society…"
The prohibition lasted over four years but failed to achieve the desired results. As a result, the government relented and agreed to pass new legislation to regulate the Albanian online betting industry rather than ban it.
Albania Betting FAQs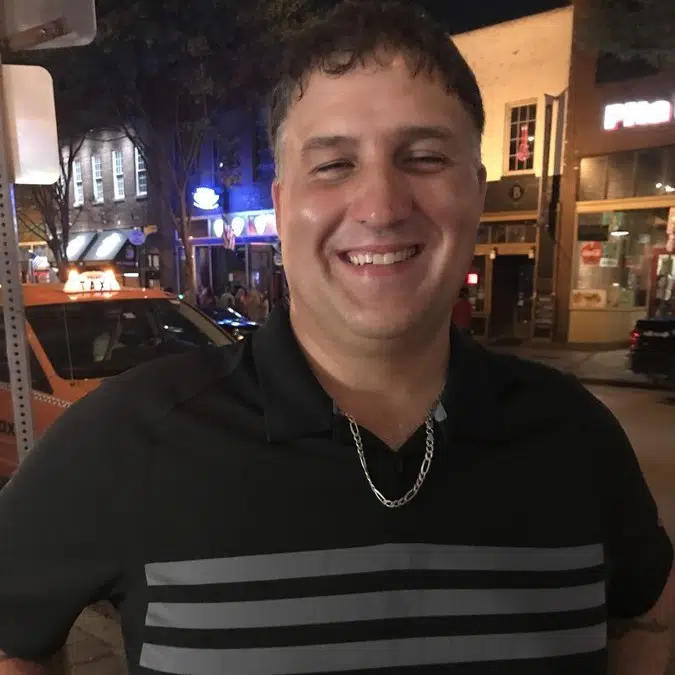 Mike Murphy is the founder of OnlineBettingSites.com and has over 10 years of experience in the legal online betting industry. A regular attendee of industry trade shows and conferences, Mike is a strong proponent of regulated markets and responsible gambling policies.