Luxembourg neither regulates nor prohibits online sports betting. Local gambling laws are restrictive but provide an exemption for sports betting in certain circumstances. However, there's no way for domestic operators to apply for licenses, so all the best Luxembourg betting sites operate under licenses held in other countries.
Other Luxembourg online betting options include one horse racing wagering website and instant win scratch card games, both operated by the Loterie Nationale (National Lottery).
Best Luxembourg Betting Sites
Luxembourg may not regulate online betting sites, but that's irrelevant because sportsbooks headquartered elsewhere may offer their services in Luxembourg. Bettors suffer no shortage of options, but it pays to be selective because there's a massive range in the quality of betting sites in Luxembourg.
Generally, the best Luxembourg betting sites are run by operators licensed in the UK, Gibraltar, the Isle of Man, and Malta. The online bookmakers on this page have passed extensive vetting processes and background investigations to acquire their licenses and are OnlineBettingSites.com's top recommendations.
Additionally, it's just easier to do business with European betting sites. They support all mainstream euro deposit methods, cover football betting extensively, and provide fast withdrawals. Unfortunately, none of the best betting sites support Luxembourgish, but most support French, German, and English.
The lack of banking restrictions makes it easy to get money to and from all Luxembourg sports betting sites. Most accept e-checks, wire transfers, credit cards, debit cards, and e-wallets such as Neteller and Skrill.
If you only plan on making one deposit, the credit card deposit is fast and simple. If you think you might be playing more often or testing different betting websites, Neteller would be your best option.
22Bet Luxembourg
22Bet Luxembourg receives the number one ranking on this page because it gets all the critical aspects of running a sportsbook right. Its betting interface looks pretty rough, but that's a minor shortcoming for a bookmaker that covers an obscene range of sports ranging from football and rugby to esports, table tennis, and horse racing.
Additionally, 22Bet offers more deposit methods than all other Luxembourg sports betting sites. Customers can fund their accounts with credit cards, debit cards, bank transfers, Bitcoin, multiple other cryptocurrencies, and more. Moving money to and from 22Bet is fast, cheap, and efficient.
Bet365 Luxembourg
Bet365 Luxembourg is consistently one of our top recommendations for readers for multiple reasons. Most importantly, the company has an exceedingly positive reputation dating back to 2000. Bet365 isn't perfect, but it's as reputable as they come.
Its online betting options include thousands of football markets for leagues big and small, dozens of other sports, and a busy in-play wagering schedule. Its betting interface is starting to look pretty dated, but sometimes it's best not to change what works. The Bet365 app and website are intuitive and run very quickly.
Its Luxembourg betting deposit methods include:
Visa, Mastercard, and Maestro debit: €5 to €40,000 per transaction
Visa and Mastercard credit cards: €5 to €40,000 per transaction
Paysafecard: €5 to €1,000 per transaction
Wire transfer: €100 to €150,000 per transaction
Luxembourg Sports Betting Laws
Several gambling laws affect sports betting in Luxembourg, but even when considered in sum, they paint an incomplete picture of the legal landscape. The short version of the situation is that Luxembourg lacks a licensing process for local operators but allows residents to use foreign betting sites.
A 1977 law, appropriately named "The 1977 Law," banned gambling across the board except for narrow exceptions for sports betting, lotteries, and casinos.
The 1977 Law permits sports betting in Luxembourg but does not outline a licensing process other than requiring operators to receive authorization from the Ministry of Justice.
The Grand-Duchal Regulation of 7 September 1987 outlined the "legal framework" for sports betting and provided details on how the Ministry of Justice may authorize sportsbook operators. However, the law lacks critical details and does not address online bookmakers.
The Ministry of Justice has only issued three Luxembourg sports betting licenses to date, and all of them went to German companies.
At the same time, local laws do not prohibit operators licensed in other countries from offering online sports betting in Luxembourg. Nor do they prohibit citizens from using online bookmakers licensed elsewhere. In addition, Luxembourg does not engage in internet censorship or block financial transactions related to online sports betting.
As a result, sports betting might as well be legal and regulated in Luxembourg as far as fans are concerned. Fans who want to bet on sports have an almost endless variety of Luxembourg betting sites to choose from, including all the world's most prominent sportsbook brands.
Horse Racing Betting in Luxembourg
Online horse racing betting is legal in Luxembourg and available via the National Lottery's PMU website to customers 18 or older. In addition, all the most prominent sports betting sites licensed in neighboring countries offer fixed-odds and pari-mutuel horse racing wagering.
In all, Luxembourgers have a wide range of horse racing betting sites to choose from. The National Lottery launched PMU in 2012 in accordance with a 2009 law that gave the lottery the right to offer sports betting, which Luxembourg law does not distinguish from pari-mutuel wagering.
Aside from pari-mutuel wagering online, Luxembourg is short on options for race fans. The nation lacks a dedicated horse racing track and does not host any high-profile races.
Other Luxembourg Gambling Options
Luxembourg's national lottery, the Loterie Nationale, has been in operation since 1945. The Loterie Nationale has local drawings, tickets to international drawings like Euro Millions, and scratch cards. In addition, a 2009 law granted the national lottery permission to host instant win games online, which it now does on its website.
Proceeds from the Loterie Nationale go towards charitable causes such as the Red Cross, National Solidarity Fund, Victims of War, Olympic Committee, and more. Over its existence of nearly 70 years, the lottery has donated some €220 million to charitable causes.
And finally, we have Casino 2000 in Mondorf-les-Bains. It has been there since 1983 and consists of a 4-star hotel, three restaurants, and a modest gambling area. The casino portion consists of about 300 slot machines and 7 table games. Slot tournaments are available sometimes but are hit-and-miss.
Apart from the lottery and sports betting, there's not much else to wager on in Luxembourg. The government has the power to issue licenses for certain activities but seems intent on keeping gambling under control.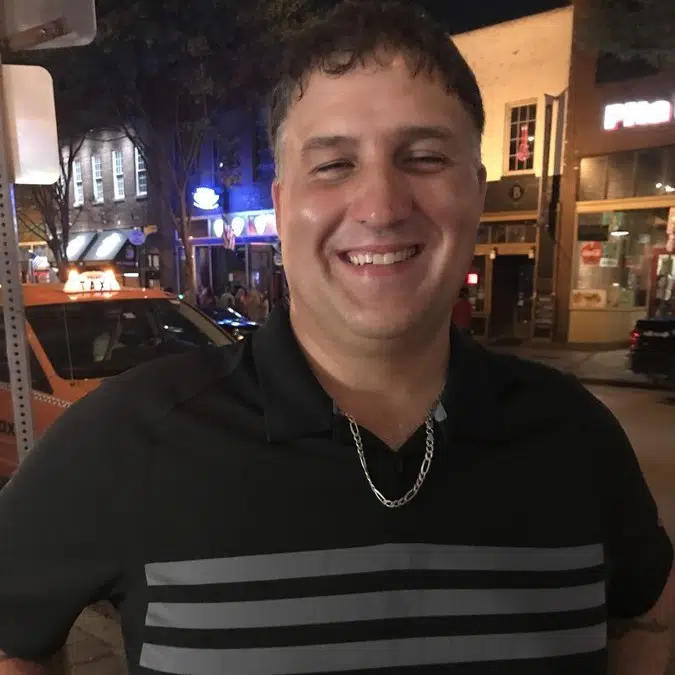 Mike Murphy is the founder of OnlineBettingSites.com and has over 10 years of experience in the legal online betting industry. A regular attendee of industry trade shows and conferences, Mike is a strong proponent of regulated markets and responsible gambling policies.