Real-world gambling is legal in Slovenia under the country's 1995 Act on Games of Chance law. Brick-and-mortar casinos operate throughout the country with a particular concentration near the border areas between Slovenia, Italy and Austria. Much of the gambling industry relies on visitors from Italy and Austria who cross over to get their gambling fix.
Best Slovenia Betting Sites
Slovenian betting sites were addressed in an update to the 1995 law but the government does not issue licenses to operators. This is supposed to change at some point in 2017 when new legislation is finalized. For now, customers may visit foreign gaming sites to play casino games and bet on sports.
Like many countries, online gambling in Slovenia is neither legal nor illegal. No organizations may set up shop inside Slovenia, but there are no laws preventing citizens from visiting online betting sites hosted in other countries. However, new laws expected to take effect in 2017 will soon allow for the licensure of online casino and poker sites.
Online gambling in Slovenia is not encouraged but the government makes no real effort to prohibit citizens from visiting offshore gambling sites. There are no laws that criminalize the act of betting online. If you're interested in playing real money games from the comfort of home, feel free to do so. Criminal law has nothing to say on the matter.
What you should be wary of is the quality of online gambling sites. Hundreds of real money betting sites operate from all parts of the world. Some of these sites are completely safe and professional while others are outright scams. It pays to exercise caution when choosing where you play.
That is the primary reason I recommend the above sports betting sites. Each of these is licensed by a respectable gambling authority that actually does enforce the law. Most of these sites are publicly traded and operate just like any other established business. They release financial reports, operate according to the law and maintain upstanding reputations for safety and security.
Slovene Language: I don't know of any gambling sites that support Slovene so that may pose a challenge. However, I do know most sites support English and Italian. If Slovenia's new gaming act results in betting sites able to apply for licenses, you can expect to see all the major operators in the country to offer Slovene versions of their websites.
Banking: International betting websites are equipped to handle deposits and withdrawals from all parts of the world. The Euro is accepted almost universally and the Slovenian government makes no effort to block transactions to foreign gaming sites.
You should have no problems loading your betting account with money or withdrawing your winnings. Credit cards, e-wallets, bank transfers, wire transfers and paper checks can all be used to deposit and withdraw.
Slovenian Gambling Law
Modern gambling laws in Slovenia originate from the 1995 Act on Games of Chance. The legislation has been updated and amended numerous times since then. Prior to legislation drafted in 2016, the last law affecting betting in Slovenia was passed in December of 2010. You can see the full text here in Slovene.
To summarize, that law stated that its intentions were to ensure gambling in the country is conducted in an orderly manner to prevent fraud, money laundering and other criminal activities. Additionally, the law sought to protect minors and other vulnerable persons from the harmful effects of excessive gambling and to protect the players.
The law designates the Ministry of Finance's State Office for Gaming Supervision to oversee gambling and to take into account the following considerations while regulating the industry:
Control the supply of gambling in the state or local community
Ensure coordinated, optimal and sustainable development activities
Impact on the social, cultural and natural environment of the individual
Ensuring the volume of available gambling is complementary to the country's tourism industry
Experience and recommendations for gambling
Activity, history and financial standing of gambling operators and employees
Development of strategically sound legislation for gambling
Any other circumstances associated with decisions on gambling
One update to the law addressed online gambling in Slovenia specifically. Article 3A of the Act states that gambling on the internet or other telecommunications means may only be offered by entities that hold licenses for the permanent organization of classic games of chance or games inside a casino. In other words, only those with real-world gambling establishments in Slovenia were permitted apply for online gaming licenses.
Article 3A also stated that those licensed to offer online wagering must grant read-only access to their servers for the Gaming Supervision to monitor the industry. Finally, the Act stated that the Minister of Finance shall specify the conditions and manner of organizing online games.
That was about all the Act had to say on the matter of internet gambling. The law was sadly lacking and it left players with few explicitly legal options. Not surprisingly, many turned to offshore providers to scratch their gambling itch. With the law providing no punishments for playing online, there was nothing stopping people from flocking to international betting sites.
Slovenia did make one attempt to crack down on offshore gambling websites in 2006. They released a blacklist of sites that were supposed to be blocked by Slovenian ISPs. The blocks largely proved ineffective and people remained able to bet online in Slovenia pretty much anywhere they wanted. It was obvious at this time that something needed to change.
At the end of 2013, the government announced that it would soon propose a new gambling act to address online betting. It took several years for lawmakers to deliver on that promise, but they finally put forth a gambling bill in 2016 that should take effect at some point 2017.
The new law will make it possible for online poker sites and casinos to apply for licenses, but it will keep sports betting and lottery games under the control of the state monopoly. Sadly, sport bettors will be stuck with the state option only and it seems likely players will continue to be temped by better bonuses and odds offered by offshore providers. However, many of the world's major betting sites will also likely withdraw their sports services as they seek licenses for online and casino gambling.
Upon news that the law is on the verge of being passed into law, several operators decided to leave the Slovenian market with the intention of returning once they can apply for licenses. Our best guess is these operators choose to exit the Slovenian market in order to build good will with the regulators who will be issuing online gaming licenses.
Slovenian National Lottery
Slovenia's national lottery, Športna loterija, is the only operator currently approved to offer its services over the internet in Slovenia. The lottery offers traditional lottery games and toto sports betting, which is similar to sports betting.
In the first quarter of 2014, the national lottery teamed up with Inspired Gaming to offer betting on virtual sports. Customers can visit www.e-stave.com to places bets on simulated horse racing, greyhound, football, motor racing, speedway, tennis and cycling events. E-stave streams these events in real time every three minutes on its website.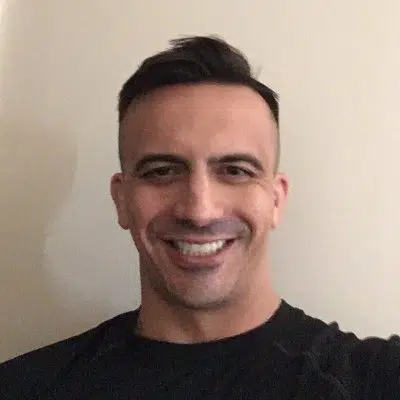 Wes Burns has more than a decade's worth of experience as a writer, researcher, and analyst in the legal online betting industry and is co-founder of OnlineBettingSites.com. Wes approaches his work from the viewpoint of players.