EA eSports: Betting on Competitive Video Gaming

Winning beer money off your friends betting on Madden will soon be old news. Electronic Arts, producer of popular titles including Madden, FIFA and Battlefield, is in the midst of expanding its presence in eSports. This past December, EA announced the launch of its new Competitive Gaming Division (CGD).
Starting in 2016, the newly-minted CGD will host and promote major competitions for EA's most popular titles. A follow-up announcement at E3 yesterday revealed that one of the first plans of action will be to award $1 million in prize money over the next year during its Madden NFL tournament series. Similar plans are in works for FIFA, Battlefield and other games.
A press release posted on the EA website in December outlined three core initiatives of the CGD:
Competition: Build and promote competitive events for players at all levels of expertise
Community: Connect and grow their community of players
Entertainment: Develop live events and broadcast those events around the world
The CGD also has plans to grow interest in its competitive events beyond hardcore players. The announcement stated the CGD's intention to partner with its development studios, marketers and publishing teams to build an all-inclusive platform for gamers and viewers. The CGD will also promote lower-tier leagues for players who aren't as serious as the pros.
It's a bold plan, but the move makes sense given the popularity of eSports competitions in games such as Dota 2, League of Legends and StarCraft. eSports have taken off around the world, but the United States has been a bit slower to take to the idea. The opportunity is there for EA to get in on the American eSports scene early with its massively popular titles.
One thing we've learned from the rise of eSports so far is that you don't have to be a player to get a piece of the action. As viewership of eSports has grown by leaps and bounds, so too has betting on other peoples' matches. Almost all of the world's biggest betting sites have taken to hosting wagers on the winners of high profile matches and major tournaments. For example, a 2015 report from Eilers Research estimated that $315 million was bet on eSports last year. That same report estimated that the global betting handle of eSports could exceed $23 billion by 2020.
The thing with eSports betting is that it hasn't yet taken off in the West like it has in the East. That's not a major problem for fans thanks to the internet, but getting games like Madden and Battlefield on the eSports bandwagon could open the doors to a massive new market for both developers and gambling websites.
Even ESPN has taken to following eSports just like it does traditional, real-world sports. They now televise certain events and even have a section on their website dedicated to eSports. Every indicator is that eSports have a ton of growth potential moving forward. EA is wise to get on board early.
Gambling regulators in some countries have also taken up the issue. The UK already regulates eSports betting under its general guidelines and one company in Italy just recently became the first operator authorised to host real money eSports wagers.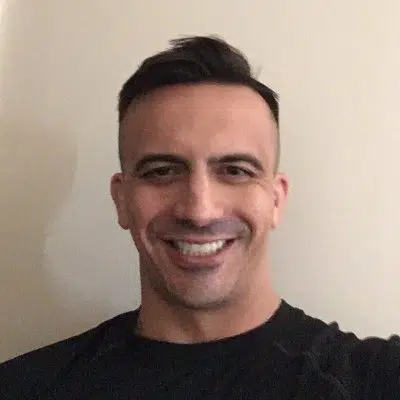 Wes Burns has more than a decade's worth of experience as a writer, researcher, and analyst in the legal online betting industry and is co-founder of OnlineBettingSites.com. Wes approaches his work from the viewpoint of players.