Boxing Betting: Always Analyze A Fighters Style

It is the single biggest cliché in boxing; yet it remains as relevant today as it did back in 1892 when James J. Corbett destroyed bare-knuckle legend, James L. Sullivan, in one of the earliest title fights under Queensberry Rules.
Corbett was faster and younger than his rugged opponent and used his better boxing technique to easily evade Sullivan's crude lunges which had served him so well against opponents who liked to stand their ground and trade blows.
---
Best Boxing Betting Sites
---
The Ali-Frazier-Foreman triumvirate is another prime example of styles making fights. Ali and Frazier had three grueling fights totaling 44 rounds, with little to separate them. The Greatest didn't like the all-out pressure exerted upon him by Smoking Joe, who was one of the best pressure fighters ever.
Frazier was annihilated twice by Foreman. Big George could easily handle the pressure of Frazier and had the power to knock out an opponent who he found easy to hit.
Yet Big George found Ali too much to handle. Ali's punch resistance and psychological warfare bamboozled Foreman who had no Plan B, and as it turned out dodgy stamina. While Frazier came to Foreman, Ali forced him to go hunting, and Foreman didn't like chasing.
Ali would always struggle when fighting Frazier due to their styles, just like Frazier would always find Foreman too much of a mountain to climb.
Floyd Mayweather is one of the most gifted fighters of the last 30 years. He retired unbeaten with a perfect 50-0 record, but many boxing observers believe he lost to Jose Luis Castillo back in 2002.
Castillo was a ball of energy and continued to get up close to Mayweather, where he dug in hard body shots and made it hard for his opponent to use his exceptional skills.
It was considered as the blueprint 'style' to beat Mayweather, but he learned how to adapt, and had no issues when facing similar fighters in the future. In fact, he seemed to handpick them as opponents once he became comfortable fighting against that style.
However, an awkward, fast and skillful southpaw such as Sergio Martinez, who threw a ton of punches per round, would likely give Mayweather an even tougher test.
Analyzing a Boxer's Style
You can go from rather basic to detailed when analyzing a fighter's style in boxing betting. Honestly, in my experience, bookmakers don't place odds based on detailed analysis of styles so even basic knowledge could be enough if you choose the right fight.
The basics of style analysis involve knowing if a fighter has KO power, or whether they are likely to box their way to a decision victory. It is always dangerous to back against a concussive puncher because they can destroy your bet in the blink of an eye.
One of the most memorable examples of this occurred when Herol Graham challenged Julian Jackson for the latter's middleweight title. Graham was known to be the superior technician and dominated the fight for the first three rounds. In fact, Jackson's eye was so badly swollen that he was told the fight would be stopped after round four by the ring doctor.
Graham foolishly went for the kill and was caught with one of the all-time great right hooks which knocked Graham unconscious as soon as it landed. The moral of the story is: Be wary when betting against a known KO hitter!
When Earnie Shavers fought world Heavyweight champion Larry Holmes, it was obvious that Holmes was by far the better fighter, yet Shavers was known as a KO artist. In round 7, Shavers hit Holmes with a punch that would have knocked out a horse. Holmes later said he was 'out' and the canvas woke him up! Holmes showed incredible powers of recovery to survive the round, take control, and KO Shavers in round 11.
Boxing Styles in More Detail
A fighter's physique can also dictate his style. Mike Tyson was short for a heavyweight but used his speed and power to get inside the long reach of taller opponents, waiting for the right moment to deliver monstrous hooks on the inside.
Wladimir Klitschko was blessed with height, reach, and power, but cursed with questionable stamina and punch resistance. With the aid of the late, great trainer Emmanuel Steward, Klitschko changed his style from reckless to studious. His powerful jab kept opponents at bay, and when they got close, he simply grabbed hold. Klitschko fought at his pace, tired out his opponents, and when they were ripe for the picking, he delivered his devastating right hand.
When trying to analyze boxing styles, it is best, to begin with a three-tier classification system initially:
Short-Range
Mid-Range
Long-Range
Although it is not universal, boxers generally stick with one of these classifications 80% of the time once they have established their style. However, intelligent fighters such as Mayweather will adapt depending on the opponent. That being said, he tended to avoid fellow counter punchers as much as he could in the latter part of his career unless he had a size advantage.
Alternatively, you could divide fighters into these five categories:
Pressure Fighter: Likes fighting at close quarters. Forces the opponent back and throws a lot of punches.
Out and Out Boxer: Prefers to fight from a distance. Usually blessed with excellent footwork and if they have good stamina, are often a problem for pressure fighters and brawlers.
Slugger: These fighters lack technique but have devastating power. The best in this category are great at cutting off the ring.
Counter Puncher: Known for having exceptional skill and near perfect technique. They frustrate opponents by being hard to hit and pick their moments to attack.
Boxer Puncher: Has many of the traits of out and out boxers but also has good counter punching skills and enough power to knock out opponents that leave themselves open. The very best in this area are the hardest to fight because they have a little bit of everything.
A counter puncher will enjoy fighting a slugger but lack of activity will cause issues against a boxer puncher, and could also cause them to lose to pressure fighters. Sluggers can knock anyone out, but a good technician could leave them looking foolish.
Each of these style match ups can be problematic for one or both opponents. Of course, a fighter's quality also plays a massive role. For example, a poor boxer puncher could get concussed by a high-level slugger, whereas a top-notch boxer puncher will rarely have an issue with a slugger of any level.
You can use the option of going online to analyze a specific fighter's style. This isn't easy, and you may only find detailed information about well-known champions. For example, finding data on the brilliant southpaw Vasyl Lomachenko isn't too hard. He likes to perform a quick jab with several feints before launching a power punch or three.
He is exceptional in defense at all ranges and loves the counter right hook, and counter left cross. Add in his preference for left and right hooks to an opponent's body along with short uppercuts on the inside, and his ridiculous footwork, and you have the anatomy of a fighter extremely hard to beat.
However, he HAS been beaten. In his second professional fight, the amateur superstar lost a close, disputed decision to Orlando Salido in a world title bout. Salido is exceptionally tough, durable as old leather boots, and most importantly, is a seriously aggressive pressure fighter.
To beat Lomachenko, you need to have the conditioning to do 12 hard rounds, the durability to take the Ukrainian's best punches, and get close enough to punish the body, leaving Loma little room to work. Aside from all of the above, you need excellent head movement and not to get discouraged during the first few rounds when you have little success.
While it is easy to say that you must be a brilliant pressure fighter who seldom gets hit, it is very different once in the ring. Lomachenko is known for his unerring accuracy, so avoiding his punches is easier said than done. It would also help if the opponent is physically much stronger. You could also beat him if you are faster and have better footwork, or if you have the technical skill to make it a dull chess match, but there is no prospective opponent out there with those skills.
Analyze Each Individual Fight
While it would be helpful to analyze lots of fighters and create a 'database' of styles, few people have the time. In fights involving the 'major' players, you may eventually find patterns.
For instance, Bernard Hopkins only ever lost to extremely athletic opponents with great hand-speed right until near the end of his career when Father Time caught up to him. The outstanding Kostya Tszyu never enjoyed facing pressure fighters, while Miguel Cotto was susceptible to those who could throw accurate uppercuts.
It can be frustrating because even when you analyze styles thoroughly, there are likely to be unknowns involved. Here is one example.
Example: David Price vs. Dave Allen
Next month in the UK, heavyweights David Price and Dave Allen clash. It is a low-level fight to be sure, but intriguing because it could go either way on paper, yet Allen is 1.40 to win.
Should he be the clear favorite? Allen is the much shorter fighter and prefers to fight on the inside whenever possible. The issue with Allen is whether he is in the right mental and physical state. If he is, he can trouble Price with body shots but must be careful of Price's hooks and uppercuts.
Price is a giant of a man with immense power but has notoriously poor conditioning. He likes to fight at a distance but doesn't control fights well enough with his jab. The likely outcome is that Allen's swarming style tires Price out by round 4 or 5; then it is a question of finishing off his bigger opponent. However, Price has the power to KO Allen cold, and the shorter man will constantly be in punching range.
In betting terms, Price seems overpriced at 2.87 but personally, I wouldn't have much faith in him pulling off an upset. Allen's style means he needs to have good punch resistance, and he does. Price won't be able to keep Allen off him and is only dangerous for three or four rounds. I've also never been impressed by Price's ability to fight on the inside.
It is a case of a decent pressure fighter up against a boxer puncher of dubious quality who lacks the stamina and punch resistance to be effective. Stylewise, Allen is a bad matchup for Price and is the deserved favorite.
Final Thoughts on How Styles Make Fights in Boxing
After what seems like an eternity, I can say that punters are best served grouping fighters in five categories from pressure fighter to boxer puncher. Analyzing each fighter's individual style in any given matchup can help you decide if one fighter is a bad style match-up for the other.
Then, of course, you have to look at the strengths and weaknesses of each fighter. In the Allen vs. Price example, Price's main strength is his power. As for weaknesses, he should be better keeping fights at a distance than he is, doesn't take power shots well, and isn't particularly durable.
Allen's strengths include conditioning (when he is 'up' for it), good punch resistance, and decent power. Weaknesses include poor footwork and head movement. Once you have analyzed the fight, check the odds line to see if you can get good value. In this case, Allen, inside the distance at 1.90 is value for money.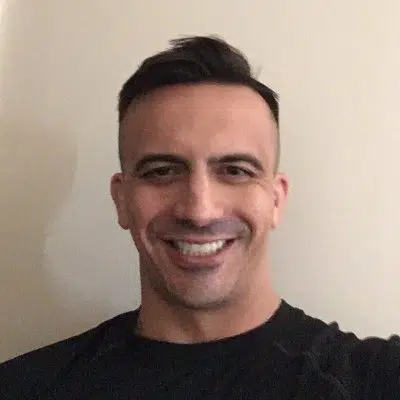 Wes Burns has more than a decade's worth of experience as a writer, researcher, and analyst in the legal online betting industry and is co-founder of OnlineBettingSites.com. Wes approaches his work from the viewpoint of players.