Swedish Gambling Revenue Up in First Months of Regulated Industry
Recent numbers coming out of Sweden's newly regulated gambling industry show revenue in Q1 of 2019 was higher than the same period last year. This indicates the country is succeeding in channeling players to legal gambling platforms.
That is not to say that the regulated market, which went live on 1 January 2019, is not without its teething problems. Big brands such Stockholm-based NetEnt are said to be struggling to adjust to the new regulations and have reported declines in revenue and profit.
However, overall, the gaming regulator, Spelinspektionen is satisfied with the results of the first few months and continues to move forward as it tweaks the new regulations to fit the reality on the ground.
Reregulation of Swedish Gambling Market
Sweden was one of the first countries in the European Union to address the issue of regulated online gambling. In 2001, the state-owned monopoly Svenska Spel was allowed to open the only authorized betting site. Years of conflict between Sweden and international operators ensued. Sweden didn't want to allow foreign competition into its lucrative industry; online betting sites saw Sweden's monopoly going against free EU free trade agreements.
Years of stalemate finally broke when Sweden realized that international competition was growing stronger and Svenska Spel was growing weaker. The state monopoly continued to lose market share at the same time that revenue at unlicensed sites grew nearly 60% between 2012 and 2016.
In December 2017, Swedish lawmakers unveiled a new plan – to open up its online gambling market and to issue licenses to qualifying operators. The new rules planned to keep illegal competition out and to regulate those operating in the new market.
The changes could not have come at a better time for the country's domestic market, which showed a decline of 8% in land-based operations.
On January 1st, 2019, the new gambling regime came into force.
Sweden's New Gambling Regulations in a Nutshell
The Swedish Gambling Authority is responsible for most forms of gambling both in land-based and digital form. These include casino gaming, poker, bingo, betting, sports betting, fantasy betting and lotteries.
Skill games (and competitions with no element of chance) are regulated by the tax agency and administrative authorities.
All gambling operators must be licensed by the Swedish Gambling Authority. There are six different types of licenses.
Licenses are granted for up to 5 years, as long as operators comply with the Swedish Gambling Act.
The regulations have strict rules regarding the marketing of gambling products.
There is an 18% gross gambling revenue tax + an annual oversight fee to the Swedish Gambling Authority.
An age limit of 18 years for gambling (and 20 to enter a land-based casino).
Withdrawals can only be made to the same deposit method used.
Quarter 1 2019 in Numbers
There are currently 78 operators in the newly regulated market. In April 2019, the Swedish Tax Authority issued figures that were supplemented by estimates from Spelinspektionen.
In April, it was reported that in the first quarter of 2019 (the first three months post-regulation changes):
The market generated a total of SEK 3.29 billion.
In January 2019, online gambling turnover amounted to SEK 1.11 billion. It declined slightly to SEK 1.09 billion in February and remained flat in March.
The former horse racing monopoly ATG generated revenue of SEK 1.07 billion overall. Its numbers dropped in February but picked up significantly in March.
Svenska Spel saw a SEK 577 million turnover in the whole quarter.
ATG and Svenska Spel's turnover combined amounted to half the market total.
The licensed operators combined generated numbers of SEK 1.64 billion overall.
Adjusted figures in May showed that the online betting and gaming market generated net revenue of SEK 3.5 billion but it included gambling offered on ships (explaining the difference between April and May numbers).
By the beginning of May, 123 licenses had been awarded to 78 companies by Spelinspektionen.
At the end of March, there were just under 30,000 self-excluded players. By the beginning of May that number had climbed to 33,000.
Challenges to the New Gambling Regime
The first few months of the new gambling regime have not been without their hitches, and there remain a number of open issues. Some of them are listed below:
Market Dominance
From the numbers published, it is clear that Svenska Spel and ATG – both former monopolies – dominate the newly regulated industry. This dominance is being challenged by the Swedish Trade Association for Online Gambling, BOS.
BOS has submitted a complaint to the country's Competition Authority regarding ATG's pool betting product. BOS argues that over four decades, ATG managed to build up its monopoly on horse racing through its betting pools, all that time banning private operators from competing. The group now refuses to pool liquidity with local operators such as Kindred Group and Betsson. BOS demands that the pools be opened to all licensed operators on the same terms used by foreign companies.
The secretary general of BOS, Gustaf Hoffstedt, justified filing a complaint with authorities by saying that "treating gaming companies so differently from a dominant position is an abuse and violates competition law."
BOS also filed a complaint against Svenska Spel for using its monopoly on the lottery to promote its igaming products to players. This resulted in Svenska Spel making changes to its marketing strategy. While BOS welcomed the changes made, it said that the damage had already been done.
Responsible Gambling Issues
Citing concerns of an increase of problem gambling in the Swedish market, Svenska Spel announced that it would stop advertising its online casino offering across all channels for the rest of the year. It encouraged other operators to rise to the challenge and do the same.
"Svenska Spel has always pushed the line that all the games in the licensed market risk should be classified based on risk levels, and that stricter rules should apply for the more risky games, both in terms of design and marketing," noted the group's the operator's chief executive, Patrik Hofbauer,."By ending advertising for online casino, we are now taking the plunge."
A survey published in April showed that, for the first time, the majority of Swedes with a gambling addiction are women. The Swedish public health agency said that the number of women with a gambling problem has increased over the past decade. The introduction of online gambling and the "new game forms" on the internet have influenced this trend, according to the health agency.
"Aggressive Marketing"
In March this year, the gambling authority pledged to crack down on what it called excessive advertising and marketing of gambling products. The authority is in the process of formulating a framework of what constitutes the definition of "excessive", but said that when it has established the appropriate regulations, it will impose sanctions on licensees retroactively. Licensees face warnings, financial penalties or, in extreme cases, the revocation of their license.
The gambling authority is working to formalize an agreement with Sweden's consumer agency, Konsumentverket who will be jointly responsible for overseeing gambling marketing.
In the meantime, the authority continues to slap fines on companies who fail to comply with regulations. The latest group to face the authority's wrath was Aspire Global's subsidiary, AG Communication. The group was fined SEK 3 million for failing to connect to the Spelpaus.se self-exclusion database and allowing self-excluders to access their gambling products across their 13 licensed online gambling sites.
Both Genesis Global and PAF Consulting Corp have also been fined. The authority warned all three that if there are any further violations, the consequences would be more severe.
Complaints of Lower Profits
As figures covering the first quarter of the year continue to roll in, operators are complaining about lower profit rates.
Svenska Spel saw its profits tumble in the period, with operating profit falling 54.5% to SEK 519 million. The former state-monopoly group was forced to separate between its land-based and online operations. Its core lottery business saw sales fall nearly 6% and its casino and slots halls revenue numbers were also down.
The online gambling technology provider and Stockholm based NetEnt also reported on a decline in revenue and profits as it struggles to adjust to the new regulated market.
"The new rules have impacted our customers and players to an extent that we had not foreseen, and the combined effect of fewer players and lower average revenue per user has led to a weak start on the new regulated market," said NetEnt chief executive Therese Hillman.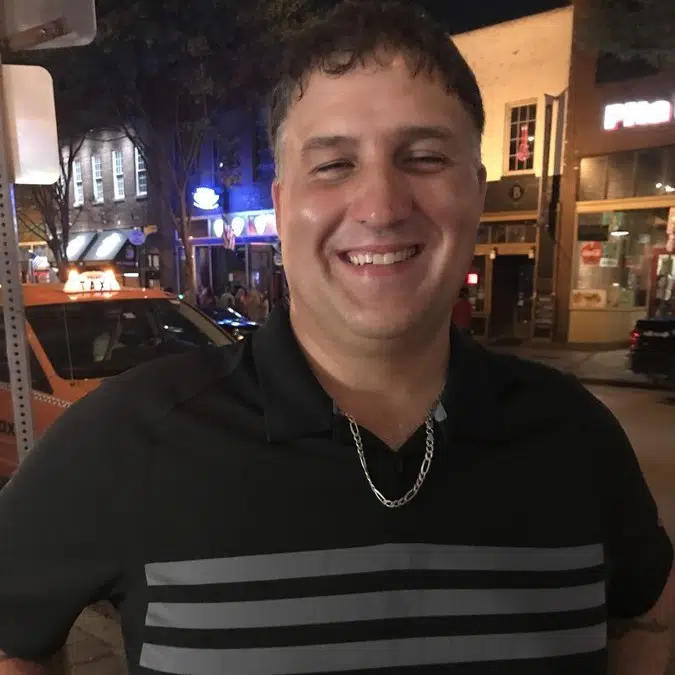 Mike Murphy is the founder of OnlineBettingSites.com and has over 10 years of experience in the legal online betting industry. A regular attendee of industry trade shows and conferences, Mike is a strong proponent of regulated markets and responsible gambling policies.