Are Rummy and Poker Sites the Next Booming Industry in India?

Indian rummy and poker sites are riding a profitable wave as the online gaming business appears to have firmly entered a high growth phase. With smartphones and internet access becoming ever more affordable in India, investors are starting to see the fruits of a market with massive potential. India, with its 1.3 billion people, appears to have quite the appetite for real money card games played online.
Case in point: the Economic Times of India recently reported that a Canadian investment firm has acquired a majority stake in Indian rummy site Ace2Three for Rs 474 core ($73.7 million). The sale of that stake provided a 20x return for venture capital firm Matrix Partners India, which invested in the company that operates Ace2Three back in 2010.
Matrix Partners India Founder & Managing Director Avnish Bajaj reported that the sale of the stake "delivered more than a 20x multiple to us in a 'made in India and for India business' which goes to show that local and innovative business models also provide opportunities for best in class venture returns…"
Ace2Three was the first website to offer traditional Indian rummy for real money online and just recently reached a milestone of 8 million active players. That alone would be a solid number for an online rummy site in India, but what's more impressive is the milestone represents an increase of 2 million players in just a year.
The Ace2Three transaction is just the latest big sale in the online gaming industry in India. In September of 2016, India's Delta Corp Ltd. acquired the holding company of Adda52.com for 155 crore ($23.9 million). News stories at the time reported that Gauss Network (holding company of Adda52.com) is a completely debt-free and highly cash generating company.
Again, the growth rates are impressive. Adda52.com was established in 2011 and it took just over five years for the company to be sold in a deal worth 155 crores. Adda52 currently serves more than 1 million customers and has made itself a name on the real-world poker circuit as well with live tournament events, a partnership with the World Poker Tour (WPT) and even being featured in Bollywood productions.
It was estimated in 2015 that the online poker market alone in India was worth somewhere in the range of $110 to $120 million. That may not sound too impressive compared to the billion-dollar evaluations we've seen in the past from North American and European-focused poker sites, but the market is growing at a phenomenal rate. It's taking new entrants only a few years to turn around, become completely debt-free and attract buyers with deep pockets.
Unlike gaming markets in other countries, rummy is not overshadowed by poker in India. Rummy sites in India are experiencing similar growth rates. Just last month, for example, Rummy Passion saw one crore rupee ($154,603) wagered on its platform. Recent figures from Rummy Passion show 22,000 active users who spend an astounding average of 1.5 hours playing per week.
There are no signs the market will be slowing down any time soon. If anything, the party is just getting started. More recent reports are finding growth rates for online card sites of all types approaching 100% per quarter, every quarter.
Legal Issues Remain for Online Gaming in India
It's also worth noting that all this growth has occurred despite the somewhat hazy legal environment for online gaming India. India's national laws prohibit online gambling but other laws make an exception for games of skill. The legality of real money rummy has mostly been vindicated in the courts, but poker still remains in a somewhat grey area.
A favorable Supreme Court case in 2015 gave real money rummy sites the go-ahead to continue operation while still allowing individual states some latitude in regulating the activity. With the Supreme Court declaring rummy a game of skill and various state governments doing the same, online rummy should be safe from legal action for years to come.
The legality of online poker in India is still up for some debate. A 1968 Supreme Court decision found it legal to run games of skill for a profit in a case involving rummy, but poker's classification as a game of skill or as a game of chance is still somewhat in question. However, favorable decisions at lower courts have provided poker site operators with enough confidence to move forward with their businesses.
While the future of online gaming in India remains murky, the industry is practically printing money right now. These big sales and impressive growth numbers are in all likelihood just a preview of what's to come. The future is bright for online poker and rummy in India.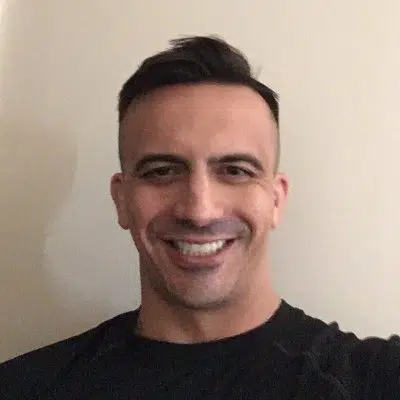 Wes Burns has more than a decade's worth of experience as a writer, researcher, and analyst in the legal online betting industry and is co-founder of OnlineBettingSites.com. Wes approaches his work from the viewpoint of players.