March Madness Betting Odds and Outlook: 2016
The end of the 2016 NCAA Men's Basketball Tournament draws near. After five rounds of intense basketball action replete with monstrous upsets and all the high drama we've come to expect of March Madness, we're finally down to two teams. Villanova and North Carolina will play tonight for the national title.
---
Best Basketball Betting Sites:
---
Last Update: 4 April 2016
Villanova and North Carolina are the only two college basketball teams that remain standing ahead of tonight's championship game. It was a long road full of upsets, but the 2016 final comes down to a number one seed versus a number two seed. Both teams were priced by bookmakers as heavy favourites last week and they lived up to expectations, defeating their Final Four opponents by a combined 61 points.
The tip-off will happen at 8:19 PM local time in Houston (1:19 AM GMT) with North Carolina priced as small favourites. Basketball betting sites are accepting wagers on this game right now and there is still plenty of time to back a winner and make some money.
Villanova Wildcats v North Carolina Tar Heels
Two very strong teams have emerged from the ashes of our busted 2016 NCAA brackets. Villanova and North Carolina both dominated their Final Four opponents in games that were anything but competitive. This is shaping up to be a tough and close game with no clear dominant favourite.
Villanova steamrolled the Sooners by 44 points on Saturday, thanks in part to shooting 71.4% from the field. This was the worst beating ever delivered in a Final Four game and it just so happens that the last time any team ever shot this well in a Final Four game was the 1985 Villanova team that won that year's national title. Are we seeing a repeat in the making?
That Villanova/Oklahoma game was not a one-off, either. Villanova barely played a close game all the way through the tournament. They crushed UNC Asheville by 30 points in the round of 64, Iowa by 19 in the Round of 32, Miami Florida by 23 in the Sweet Sixteen, once-dominant favourites Kansas by 5 in the Elite Eight and then we all know what happened in that Final Four game against Oklahoma. There's no question Villanova deserves to be here.
North Carolina's story is similar. They put a 17-point beating on Syracuse Saturday night after running through every other team on the way to this point. So far, North Carolina has beat every team in the tournament by a minimum of 14 points. The Tar Heels have had one of the best title runs in NCAA tournament history.
Depending on where you look, the bookmakers favour North Carolina by anywhere from 2.5 to 3 points in winning the championship. You can make a strong case for either team having the edge coming in, but it seems that the betting public is as close to even as it gets on this one. In addition to betting on the winner of the game, you can choose from a whole variety of other markets ahead of tonight's championship.
Previous Update:
The 2016 NCAA college basketball championship is imminent. Four teams remain as we enter the Final Four: Villanova, Oklahoma, Syracuse and North Carolina. You can make a strong case for each team being the one to cut the nets this year, but we don't have to wait much longer. The odds are live and the bookmakers are ready to book your action today.
And in case you missed it, that game between Texas A&M and Northern Iowa slammed home the reason we call it March Madness. In the Round of 32, Northern Iowa had the Sweet Sixteen within grasp, up by 12 with 44 seconds to go. You may have even turned off the TV at that point and then wondered if you were confused the next morning when you couldn't find them anywhere in the next lineup of games.
What happened instead was Texas A&M made the comeback of a lifetime with four quick turnovers to tie the game and then win it in double-overtime. You can see the final seconds in all their glory here:
Villanova Wildcats v Oklahoma Sooners
Two #2 seeds meet in Houston this weekend to decide which will go on to play in the national title game. Oklahoma was a strong contender all season, but they have really peaked lately with victories over CSU Bakersfield, VCU, Texas A&M and #1-seed Oregon to get to this point in the tournament. Buddy Hield continued to lead the Sooners in that game with 37 points en route to an 80-68 victory over Oregon.
Where Oklahoma rallies behind Hield, Villanova is a classic example of team play. Everyone contributes to the point where the star of the team can be a different player every game. Since the beginning of the tournament, the Wildcats have sent UNC Asheville, Iowa, Miami Florida and #1 Kansas packing. Their biggest win by far came over the Jayhawks in a tight game that ended 59-64.
Villanova and Oklahoma have squared off once already this season. When they last met in December, Villanova had a terrible showing in which they threw 3 after 3 and couldn't make anything drop. In the end, they made 4 of 32 3-point attempts in a 55-78 loss to the Sooners. Despite that ugly showing last time, the oddsmakers favour Villanova by about 2.5 points.
Every team remaining at this point has what it takes to win the national title. Games will come down to the team effort, and no one compares to Villanova in that respect. That vicious defense is also going to keep them in contention against anyone. Oklahoma can overcome, but it will have to be a team effort. If they hope to win this one by leaning on Buddy Hield to notch another 37-point game, it's going to be a long night.
Syracuse Orange v North Carolina Tar Heels
Syracuse got to this point by beating Dayton, Middle Tennesee, Gonzaga and #1 Virginia. You can argue they didn't play in the strongest region, but that victory over Virginia was a big one for Syracuse. The Orange Engine is running on all cylinders at just the right time for March Madness awesomeness. Syracuse has shown some serious grit in finishing games, just as they did against Virginia in the second half on Sunday.
North Carolina has been a force since the outset of the 2016 tournament. Even before the first game was played, a few betting sites had given North Carolina top contender status as the most likely team to win it all. North Carolina had an uphill march to get to this point. They carved their way through the tournament with victories over Florida Gulf Coast, Providence, Indiana and Notre Dame.
As ESPN notes, #1 North Carolina has lost a grand total of six games this season, and none of those by more than six points. This is another team that plays hard until the final buzzer, and that makes for a great Final Four matchup.
The bookmakers are giving Syracuse a 9.5-point handicap against the Tar Heels in their matchup. That makes Syracuse the biggest underdog of the next-to-last round. The double-challenge Syracuse faces is its questionable shooting accuracy against a team that has one of the best defenses in college basketball. All North Carolina needs to do is keep doing what it has done all season long.
Sweet 16 Contenders
Note: Everything below this point is now out of date. I'll leave it up so you can see how things looked before the tournament began, but you can scroll back up to the "Final Four" section to see how each team is looking at this late stage in the National Tournament.
---
The Kansas Jayhawks are continuing to look as strong as they did before the tournament. Their odds have only shortened after trouncing Austin Peay in the Round of 64 and then knocking out Connecticut by a solid 12 points in the Round of 32. The Jayhawks next face Maryland in the Sweet Sixteen, which is where things really start to get close. Kansas is favoured in that matchup by about 6.5 points.
North Carolina is actually favoured over Kansas by some bookmakers now, although Kansas seems to be the consensus favourite for the most part. The Tarheels got over their late-season bump and have now massaged their record by going 6-0 in their last six games. They had a bit of a scare early in the second round against Providence, but pulled away in the second half to finish with the victory 85-66. North Carolina faces Indiana U next and is favoured by 5.5 points.
The Virginia Cavaliers are also right up in the thick of things hunting for the title. They both won and covered their first two games of the tournament and are now five point favourites over Iowa State. If the Cavaliers get past Iowa State on Friday, they'll be headed to the Elite 8 to face the winner of #11 Gonzaga vs. #10 Syracuse.
Oklahoma also has a fighting chance, although the odds for them winning it all clearly separate the Sooners from the very top of the pack. Oklahoma has a tough game against Texas A&M on Thursday night in a game that bookmakers are favouring Oklahoma by about 3 points. Texas really had to struggle in their last game to get to this point, so Oklahoma does look stronger going forward.
The Warren Buffet Bracket Contest
Berkshire Hathaway employees take notice. Warren Buffet is keeping with his annual tradition of promising riches to those who display an uncanny bracket prediction ability. In years past, Buffet offered $1 billion for anyone who could pick a perfect bracket that correctly called the winners of all 63 games in the tournament.
This year, he's doing things a bit differently. All you have to do is maintain a perfect bracket through the Sweet 16 round. Do that and Warren Buffet himself will give you $1,000,000 a year for life.
Sounds like a good deal, but the odds are stacked against you to say the least. The odds of predicting every single game are so low that you might as well play the lottery. It's worth a shot anyways because lot of companies hold bracket prediction contests with huge prize pools and they're almost all free to enter.
However, if you really want to win some money off the NCAA college basketball tournament, your best bet is to keep it simple and either back a few individual teams to win it all or make a few picks on specific games.
Pre-Tournament Contenders
University of Kansas – 1
For years, the Jayhawks have been a scary team for anyone to face. They have the best coach in the business in Bill Self. His experience has taken him through every possible up and down in March Madness competition to include winning it all in 2008. They just won their 12th-straight conference championship over No. 23 Texas by 30 points to cap off a stretch of 10 wins that saw them defeat five ranked opponents.
Michigan State – 2
Michigan State is well-coached and plays like a cohesive team, which is vital in March Madness basketball. They play as a unit and keep their egos in check. They started the season on a 13-0 run, faltered a bit with five losses and now hold a 24-5 record heading into March Madness.
The Spartans made it to the Final Four last year and fell to eventual 2015 Champions Duke. The experience will serve this team well not only in the early stages, but also if they make a deep run at the title. They can also take a boost of confidence knowing they already beat Kansas back in November.
North Carolina – 8
The Tar Heels opened the season with a number one ranking, but hit a bit of a skid near the end of the season with a stretch that saw them drop 4 of 9 games, including one to #3 Virginia. They ended the season on a positive note by putting away Syracuse 75-70 on February 29th. They next face #17 Duke on March 5th.
Kentucky – 22
The Kentucky Wildcats opened as preseason number ones, but fell from there with eight regular season losses – seven those at the hands of unranked teams. That said, Kentucky is led by the other best in the business: John Calipari. He has been to the Final Four six times with four teams since 1996. In four appearances with the Wildcats, he has reached the Elite Eight once, Final Four twice and won the Championship once.
Important Dates
Clear your calendar and mark these dates. The best college basketball is played from mid-March through early April. Here are the dates you need to know.
Selection Sunday: Sunday, March 13th
Selection Sunday is the day in which the NCAA announces which 68 teams will be playing in the Big Dance. Each year, we know which usual suspects to expect, but Selection Sunday makes it official. This is the day in which the 2016 March Madness brackets become official and locked in.
First Four: March 15th and 16th
The purpose of the First Four games is to weed down the 68 teams to 64 so we can continue with a 64-team tournament. Eight teams play; four go home and four move on.
First Round: March 17th and 18th
This is the round of 64. Some still call it the second round, but the NCAA now calls it the first round. Whatever you call it, this is where the Big Dance truly begins. From here on out, each round eliminates half the remaining teams.
Second Round: March 19th and 20th
This is the round of 32. Half the 64 original teams have been eliminated.
Sweet 16: March 24th and 25th
As the name suggests, 16 teams remain. Making it to the Sweet 16 is a major accomplishment for any school, especially those that don't traditionally have powerhouse basketball teams.
Elite 8: March 26th and 27th
Eight teams remain and will now play to weed down the field to just four teams.
Final 4: April 2nd
Only four teams remain in this 2-game round. The winners on April 2nd go to the championship.
Championship: April 4th
This is it. Two teams and one game remain. The winners are the 2016 NCAA champions.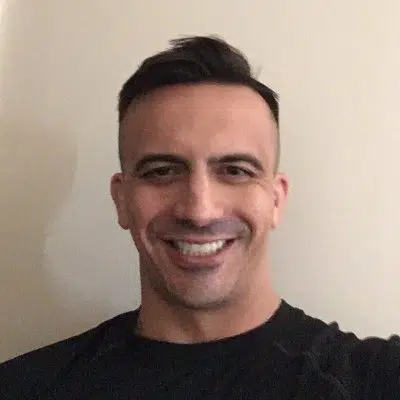 Wes Burns has more than a decade's worth of experience as a writer, researcher, and analyst in the legal online betting industry and is co-founder of OnlineBettingSites.com. Wes approaches his work from the viewpoint of players.