Momentum Turning in Favor of Legalizing Sports Betting in India

India is ever so slowly beginning to look like the next major market that will legalize sports betting and potentially create a new boom industry. Several key developments over the past year make it clear that momentum is building in favour of legalizing and regulation sports betting at the national level.
Although nothing is guaranteed at this point, there are at least three reasons to be cautiously optimistic.
1. Law Commission of India Leaning Towards Regulation.
Most recently, the Law Commission of India is close to issuing a final report after being tasked by the Supreme Court to make a recommendation for or against legalization. The Hindustan Times reported earlier this week that the Law Commission is now "working out the final details of its recommendations."
Law Commission Chairman Justice B.S. Chauhan offered a preview of the upcoming recommendation to the Hindustan Times that indicates they are close to recommending the government legalize and regulate sports betting:
"Online betting is difficult to prevent, so it requires regulation. We must have a stringent law."
Taken in context, this statement indicates they are leaning towards regulation. India already has stringent laws that outright forbid sports betting, but existing laws have been unsuccessful in stamping out the activity. Illegal sports betting is estimated to be a $150 billion market in India despite the current prohibition.
The Commission is also reportedly coming to the conclusion that prohibition is doing more harm than good. According to the report, "strict rules against betting and gambling have not necessarily acted as a deterrent. Online gambling and betting is another area which has become very difficult to curb."
The report also notes that the current situation fails in two other regards: the lack of regulation means problem gamblers are not being protected and the country is missing out on potential tax revenue. In other words, the Commission recognizes that existing laws are failing in every sense: gambling is still happening, players are not protected and the government is not collecting tax on the activity.
2. Key Lawmakers Already Considering How to Regulate Sports Betting
This leads to our second reason for optimism. The Hindustan Times reports that the Law Commission of India is already looking at potential ideas to properly regulate sports betting in India. Among those ideas include proposals to:
Enact measures to address habitual gambling
Place limits on how frequently someone may bet each year, or place restrictions wagering more than a certain percentage of one's wealth
Set up a national regulator to issue country-wide licenses to sports betting operators
Chairman Chauhan made sure to reiterate to the Hindustan Times that this all still tentative discussion, but this early preview offers insight into which way the Law Commission is leaning. He said the final report should be submitted next month.
3. Using the UK Gambling Commission as an Example
It was reported earlier this year that Indian officials are considering using the UK's Gambling Commission as an example for regulating gambling and sports betting in India. Members of the Sports Ministry have already spoken with key people at the UK Gambling Commission in the anticipation of India looking to the UK as an example for regulation.
This bodes well for those who would like to see sports betting legalized in India. The United Kingdom has perhaps the most effective regulatory model in the world. Players have access to a wide range of sports betting, gambling and poker products all overseen by the UK Gambling Commission.
Sports Secretary Injeti Srinivas has already been to England this year to discuss these matters. The Indian Express also quoted another ministry official who said this:
"The UK has one of the most effective gambling laws. We hope to understand their system and see if it is possible to introduce it in India."
Promising Signs, But No Guarantees
The overall picture for legal sports betting is promising, but there are still details to be worked out and objections to overcome. Nothing is guaranteed at this point. As the Economic Times explained several weeks ago, regulation would involve a major overhaul of established laws and online betting would be particularly difficult to regulate effectively.
Amending existing law would be a major process all in itself. In order to legalize sports betting, the government would have to amend numerous laws ranging from the Indian Contract Act to policies controlling foreign investment. That's not to mention gambling legislation itself would have to be crafted in order to introduction regulations affecting real-world and online gambling.
We are still in the very early stages of this thing with the Law Commission still working on its report. Getting from here to legal sports betting in India will require both time and the successful navigation of multiple hurdles. Overall, it is still way too early to call sports betting in India "imminent." Things are definitely moving in a positive direction, but much still needs to be done before we get there.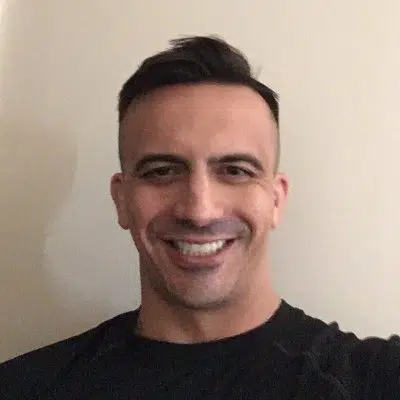 Wes Burns has more than a decade's worth of experience as a writer, researcher, and analyst in the legal online betting industry and is co-founder of OnlineBettingSites.com. Wes approaches his work from the viewpoint of players.