Mayweather vs. McGregor News Roundup and Latest Odds

The biggest fight of the year is now less than two weeks away and the hype train is still running at full steam. A string of recent developments and rumors over the past week or so have served to change the perception a bit away from this being a circus event with McGregor having no chance to beat the best boxer alive and more towards a legitimate fight between worthy opponents.
One piece of news that has dominated the conversation in recent days was a little bit of drama that unfolded on social media between Conor McGregor and his sparring partner, Paulie Malignaggi. From the limited information that has come out about those sparring sessions, it's looking like Conor can hang with boxers at least a little better than expected. More on that in a bit.
---
Best Betting Sites for Mayweather vs. McGregor
---
Another development in the fight is the possibility that the Nevada State Athletic Commission approves the use of 8 oz. gloves. If the Commission approves and the fighters come out in gloves smaller than the usual 10 ounces, it will be good development for McGregor due to him having fought so many times in 4 oz. gloves with the UFC. The smaller the gloves, the closer it gets McGregor to his comfort zone.
In other news, McGregor has made yet another bold prediction about the fight should the Commission approve smaller gloves. This time, the Irishman is predicting a second-round knockout, and only because boxing rules will give Floyd a chance to recover after being knocked down.
We'll cover all these stories and more today. Plus, read on for an overview of the latest and most up-do-date Mayweather vs. McGregor odds from the best betting sites.
The Conor McGregor vs. Pauli Malignaggi Sparring Controversy
Since before the bout was even official, the biggest criticism of the McGregor vs. Mayweather has been the perceived lack of competitiveness. Sure, Conor McGregor is a great MMA fighter, but to expect him to come into Mayweather's world and beat him under boxing rules is just too ridiculous too consider… right?
Well, McGregor doubters and believers both got something new to chew on after McGregor brought on former two-time world boxing champion Paulie Malignaggi as a sparring partner to prepare for Floyd Mayweather.
Pauli Malignaggi left the training camp early after someone in the McGregor camp leaked photos showing Malignaggi sprawled out on the canvas with McGregor standing over him – not a good look for a former boxing champion. Malignaggi took exception to the photos, claimed he was pushed down by a frustrated McGregor and then left the camp.
Before all that happened, Malignaggi did have some good things to say of McGregor's boxing skills. Here's a quote from before the pictures and subsequent video footage of the knockdown were released:
"Conor wants his presence to be felt. He's coming to win, right? He wants you to know you're in a fight. He doesn't want you to think it's a picnic. So, any time he's in the ring, he's trying to make it as rough as possible — be it roughhouse tactics, be it trying to land hard shots.

"There was a pushdown yesterday. Conor on the inside, he can get a little rough. He shoved me down, you know, but no knockdowns. Obviously, 12 rounds, you're gonna see there's a mark on my face. Very, very hard work for both of us. I was starting to get in a groove in the middle rounds, starting to land some good shots. Conor really came on strong in the end. It was back and forth.

"I think the intensity Conor's reaching is starting to show in the hard work he's put into camp.

"I think he's getting better and better. I really felt improvements from two weeks ago to now … I do see a guy who is implementing more and more of what they want to do in their game plan."
After the picture of Malignaggi on the ground was released, Malignaggi took to social media to deny that he, a former world champion, was actually knocked down by a 0-0 professional boxer. Malignaggi did concede that Conor got the better of him in the last 2 rounds of their 12-round sparring session, but that Malignaggi was in control for the first 10 rounds.
McGregor claimed it was a clean knockdown, Malignaggi said it was a pushdown and then Malignaggi insisted that the McGregor camp release unedited sparring footage.
This is when Dana White of the UFC stepped in and released two short clips from the sparring session. One clip shows the alleged knockdown; the other shows McGregor landing some hard, clean shots on Malignaggi. Here are both clips in one YouTube video:
Malignaggi is now calling for the entire 36-minute sparring session to be released and the controversy hasn't died down a bit since. Some are saying it looks like a legitimate knockdown. Others are saying it was clearly a pushdown due to McGregor's hand hanging onto the back of Malignaggi's head to unbalance him.
Whatever the case may be, here's the point: these videos show us, at the very least, that McGregor had his moments against a retired world champion boxer. It may be true that Malignaggi is past his prime and wasn't even in fight shape for the sparring session, but even these short clips help to make the case that McGregor is doing better than expected.
If you will read back through any of my other posts on this fight, you'll see that I have been giving McGregor little chance in this fight against the world's best boxer. I still believe Mayweather has a big advantage in the ring, but I also thought McGregor would be tooled by any decent pro boxer. Simply seeing McGregor land a few shots on Malignaggi shows to me that McGregor is exceeding expectations.
As several other high level professional boxers have already noted, Floyd Mayweather is a different animal. Even so, McGregor is clearly not going in to this fight as a complete mark. Whatever the case may be, these short video clips have undoubtedly changed the narrative to some degree. We may actually have a fight on our hands come August 26th.
NSAC to Vote on 8 oz. Boxing Gloves
One of the other question marks surrounding the fight is how the bigger gloves will affect McGregor's ability to get through Floyd's masterful defense. Whereas McGregor is used to fighting in smaller 4-ounce gloves and having an easier time getting through defensive tactics, he'll have to find a way around 10-ounce boxing gloves under standard rules.
Association of Boxing Commission rules state that all boxing matches contested above 147 pounds to be fought with 10-ounce gloves. With this fight being scheduled at 154 pounds, standard rules would apply: the fighters must compete with 10-ounce gloves.
However, Floyd Mayweather at one point said he would even fight McGregor in 4-ounce gloves just to prove a point. Mayweather later announced on Instagram that he'd be happy to fight McGregor in 8-ounce gloves:
Both camps have since submitted requests to the NSAC asking for 8-ounce gloves. As ESPN reported, both camps will have the opportunity to argue in favor of 8-ounce gloves in front of an NSAC commission meeting on Wednesday, August 16th. The commission will then hold a vote on the matter.
Theoretically, smaller gloves should give McGregor's odds a boost as the entirety of his MMA career has taken place in 4-ounce gloves. And that leads us to our next bit of news…
McGregor Predicts KO in Two Rounds with 8-Ounce Gloves
Last month, Conor McGregor predicted he would finish Floyd Mayweather within four rounds. That was before the push to move the bout to 8-ounce gloves. McGregor has since amended his prediction to cut the time it takes to KO Mayweather in half. With 8-ounce gloves, McGregor says he'll finish Floyd Mayweather in the second round.
In true McGregor style, he says the only reason he's even giving Floyd Mayweather two rounds is because Floyd will be given 10 second to recover after each knockdown.
Here's the prediction in his own words:
"If we're 8-ounces, I'm struggling to give him two rounds, and that's the God's honest truth. The only reason I maybe give him two rounds is because in this game the referee stops me from pounding his head into the canvas, and he has 10 seconds to recover. That's the only reason why he might get to the second round."
Those are bold words coming from a 0-0 professional boxer squaring off against someone who is in all likelihood the best boxer alive. Mayweather's perfect 49-0 career has come over some of the greatest boxers of our time, including the likes of Saul "Canelo" Alvarez and Manny Pacquiao.
Nonetheless, McGregor is teeming with confidence. Here's what else he's had to say according to KDWN out of Las Vegas:
"You can't prepare for me, you can't prepare for me, you can't prepare for the movement, you can't prepare for any of it. He can sit here and watch this (workout), and I'm sure he has been watching that. Let him watch, let him try and study, but you cannot prepare for this. There is nobody in the game that moves like me, that strikes like me and that has the confidence like me.

"This is a fight that has been in my crosshairs since Floyd's been opening his mouth, simple as that. I see a beaten man in his eyes, in his body language, in everything he does. I'm going to knock him out bad, he's too small. I know he's fast, I know he's got good reflexes, I know he's experienced. I don't care. I hit you, you fall, and that's it. He will be unconscious."
Biggest Known Bet on Mayweather vs. McGregor: $880,000
ESPN reported on Saturday that someone recently placed a bet so large at the South Point Casino that the sportsbook's computer system couldn't even properly process it. According to the report, the unknown punter backed Mayweather with an $880,000 bet to beat Conor McGregor.
At the time the bet was placed, Vegas-area casinos had McGregor as a -550 favorite. At those odds, the gambler stands to profit $160,000 if Mayweather does indeed go on to win this fight. You can see a printout of the ticket in question here:
Note the misprinted payout. The ticket says the gambler only stands to win $120,000, but that's not right. An $880,000 bet at -550 pays $160,000. You can check for yourself if you can find a bet paying -550 online and try typing in 880,000 into the bet amount. According to ESPN, the winning amount was simply too large for the betting system at South Point Casino to print out the full payout amount.
Whoever that is, he or she has a lot on the line in the Mayweather vs. McGregor fight.
Latest Mayweather vs. McGregor Betting Odds
The odds on the Mayweather vs McGregor fight have been holding fairly steady since we published our original fight preview back on 16 July, but they have shifted a little to make it cheaper to bet on Mayweather and the payouts a little smaller for McGregor.
Today, I'm publishing the original odds as a comparison to the newest odds so you can see how the odds have changed since the fight was announced.
If you're not too keen on taking those odds for either fighter (personally I think Mayweather is a bargain at these odds), you should take a look at the many prop bets available for this fight. This is going to be one of the biggest betting events of the year and online betting sites have been going crazy with their prop selections for this fight.
Let's say you want to bet on Mayweather but don't want to risk all that money at those odds. Well, look for some other outcome that pays better and still gives you the outcome you predict. Some of these options including betting on whether or not the fight goes the distance, the method of victory and much more.
The same also applies if you want to bet on McGregor and get better odds than those you see above. In that case, you can look for alternative markets such as McGregor's method of victory, McGregor winning before the end of round 6 and more. You can see our previous post on the best fight props for a big list of alternative options at both international and USA betting sites.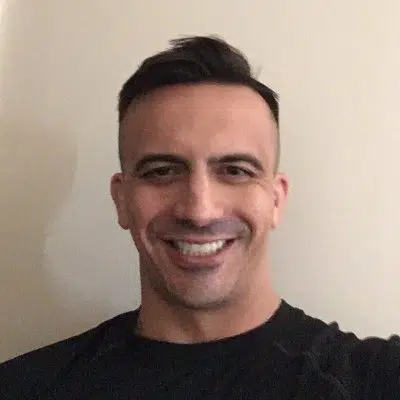 Wes Burns has more than a decade's worth of experience as a writer, researcher, and analyst in the legal online betting industry and is co-founder of OnlineBettingSites.com. Wes approaches his work from the viewpoint of players.