Who Was the Worst RaceHorse Ever?
After looking at legendary horses last month, let's have a little fun this week and take a look at some of the worst horses of all time. Of course, it is extremely unfair on these horses because their owners and trainers should have known, at least deep down, that their entry simply wasn't up to even the lowest standards.
Why waste time and resources training a horse, then travelling to a racecourse when you have zero chance of even placing? It's a question only the principals can answer. It is also a very subjective measure, and there have been plenty of horses unfairly pilloried.
A prime example occurred in 2008 when Maidstone Mixture finished 89 lengths off the winner in last place at the Epsom Derby. The colt was 1,000/1 to win and mocked as "the worst racehorse in history." This is complete nonsense, of course. Maidstone Mixture qualified for the 15-horse field ahead of over 600 others. He also had a win in a Class 4 event and several places.
Very Low Ratings
You could use the official rating (OR) to calculate the poorest horses, but there is a problem with that tactic. As these ratings are ultimately used to handicap horses and are created by humans, there is a chance that they are incorrect. There are Class 7 races occasionally run in the UK, and it is here were you will see multiple low-rated runners.
One of the most famous was African Blues, who had an OR of just 5 after losing a Class 7 All-Weather race at Lingfield by 45 lengths; the race was just 10 furlongs! Incredibly, the horse improved markedly with an eighth place finish out of 16 runners in a Class 6 at Bath. After two more runs, the horse's OR increased to 51 before it was retired.
Other horses with incredibly low ratings include Indian Kate and Taili, both with a rating of 10, Ross is Boss with an OR of 20, and Isle Dream with an OR of 25. Pedigree isn't everything either. Hawksmoor (foaled in 2001, not to be confused with a horse with the same name that is currently active) was a three-parts brother to Doyen, a former King George winner, and had a rating of just 25!
The occasional miracle can happen with these horses. A horse named Craigary apparently had an OR in the 20s or low 30s when it won a low-grade race. However, low-rated horses are usually a money pit, and it is the owners who force trainers to enter them in races. Another way to analyse bad racehorses involves looking at the lengths of their losing streaks.
Looking at Legendary Losers
When it comes to lengthy losing streaks, no UK horse can hold a candle to the unfortunate Quixall Corset, a horse that retired after failing to win in 103 Rules Races. The National Hunt horse did finish in the top three on eight occasions and was once within two lengths of victory. To be fair, Quixall Corset ran in numerous Class 2, 3, and 4 events and its trainers/owners made some bizarre decisions.
For example, Quixall had previously been beaten by 60+ lengths in a few low-grade races and found himself in a Grade 2 at Haydock in 1998. One wonders how he was allowed in the race to begin with, but he finished more than 80 lengths behind the winner. In the 103 races, the horse managed a paltry £8,502 in prize money.
However, the hapless Quixall Corset's streak was eclipsed by a Japanese racehorse named Haru Urara. Incredibly, the horse gained national fame in her native country as crowds flocked to see the terrible racehorse in action. They willed her to victory, and there was even merchandise bearing the horse's name or image on sale! Haru Urara never came close to ending her streak and retired without a single win in 113 races!
The ironically named Zippy Chippy is another horse that hit the century mark without a win in US racing. The American racehorse failed to win in exactly 100 races before retirement in 2010. The horse was even beaten by a minor league baseball player in a 40-yard race publicity stunt; although Zippy Chippy did defeat another player over the same distance. The horse also beat a harness racer after giving up a 20-length start.
There were also problems with discipline. Zippy Chippy was briefly banned after failing to leave the starting gate in three consecutive races. His handlers desperately tried to find a suitable race. In 2004, they seemed to find one as Zippy Chippy was the second favourite but finished last. That was enough for his owner, and the horse never raced again. He was subsequently used as an outsider pony that escorted horses in the pre-race parade and helped them get to the gate.
Quakeress has the distinction of being the worst horse to ever win a race in the UK by winning a Class 6 at Wolverhampton's AW track with an OR of just 16! The bookies were immediately wary and her odds to win another Class 6 race at the same track were 3/1.
She stunned everyone again by winning (by a head) at an OR of 22. She finished third in her next race and even managed a third and a second place in future races. Alas, in her final two races she finished a combined total of 100 lengths behind the winner.
The final entry on my list is not an all-time terrible horse but is undoubtedly the biggest flop in the history of horseracing, and also one of the worst business decisions in sporting history. Why did Coolmore pay $16 million for The Green Monkey, a horse that had never run a competitive race? The purchase occurred in 2006 and ensured that The Green Monkey became the most expensive horse ever.
It seems that the stable was fooled by the horse's devastating 9.80 second one-furlong dash at the Calder Two-Year-Old Sale. The Green Monkey was a horse in demand, and the duo of Dean de Renzo and Randy Hartley made a massive profit on their initial $425,000 purchase. It wasn't until his first race at Belmont Park that the penny dropped. Although he was hindered by a gluteal muscle injury, there was little excuse for being beaten into third on debut.
After only two more races, the stable cut its losses, and The Green Monkey retired after earning just $10,000! He went to stud for $5,000, and we can only imagine that several people were left out of a job after the fiasco.
Final Thoughts
It is perhaps unsurprising that horses with lengthy losing streaks gain an almost cult-like following. Deep down, society tends to get behind the plucky underdog in the hope that they somehow make their dreams come true. Horses such as Zippy Chippy, Haru Urara, and Quixall Corset attracted support and gained fame, although sensible punters seldom parted with their cash to bet on these horses.
There are horses with low OR, and others that are probably running in ground, or over a distance that doesn't suit them. Then you have the expensive flops like The Green Monkey. These are horses expected to make a dent in the biggest races of all, only to underperform badly and end up as a mere footnote in history – basically the complete opposite of the best race horses of all time.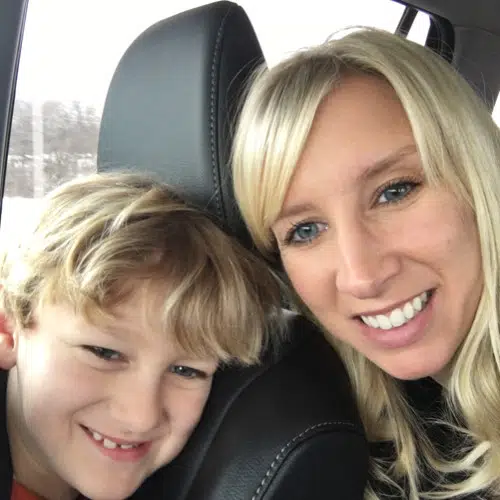 Alicia is a regular contributor to OnlineBettingSites.com providing fresh insight and a factual take on current events within the international online betting industry.