Politics and Donald Trump Betting is on the Rise

We follow betting-related news as a part of our effort to stay up to date here at OBS, and something we've noticed lately is a significant increase in news stories related to political betting. It's true that political betting sites have been around for years, but previously it was more of a novelty thing. Lately, we're seeing more and more attention being paid to major political events and the odds being offered for those events.
It seems to have kicked off around the time the then-upcoming Brexit vote was being discussed. Even major news organizations were reporting on the odds being offered by the bookmakers. Then when the surprising Brexit vote passed in favour of leaving, things picked up even more as stories came out detailing the money made by punters who correctly predicted how that vote would go.
It wasn't too long after the UK's Brexit vote that the 2016 US Presidential election began picking up steam with an eclectic array of candidates from both parties vying for the candidacy. Donald Trump came to dominate the news cycle with his willingness to say things that were either controversial, funny or both. Love him or hate him, you have to admit the guy knows how to catch the attention of the media.
Eventually, the 2016 election came down to Hillary Clinton and Donald Trump fighting for the highest office in the nation. Once again, the outcome was a surprise when Donald Trump defied the odds to win the Presidency and become the 45th President of the US.
The Brexit vote and 2016 election mirrored one another in that in both cases, polling data was proven wrong and bookmakers were caught off guard. Prior to each vote, the oddsmakers were favouring the remain outcome and a Hilary presidency. It didn't take long for stories of punters taking the bookies for large sums of money began to circulate. We even got in on the action ourselves with large posts dedicated both to the Brexit vote and the 2016 election.
Trump Betting is Alive and Well Even After the Election
What has surprised us the most is the resiliency of the Trump betting markets even after his election and inauguration. We sort of figured the political betting craze would slow down a bit after the two momentous events, but interest in betting on Trump remains strong months into his first term.
In fact, Paddy Power has even hired a Head of Trump Betting whose entire job is to come up with and monitor new markets involving the Donald Trump Presidency. Just think about that for a second – Paddy Power did not hire someone to manage their political markets in general; they hired someone just for Trump betting.
Ladbrokes has followed suit, although not quite to the same extent. A recent Vice mini-documentary noted that Ladbrokes hired a political analyst in the wake of the crazy 2016 political season. Matthew Shaddick of does not focus just on Trump, but he does do quite a bit of business in that particular niche as the Director of Political Betting for Ladbrokes.
Shaddick also made the point that Trump may have cost the bookmakers a good chunk of money last year, but he has been good for business this year. Interest in Donald Trump betting did not slow did much at all after the election was said and done. Shaddick reported that even before Trump was inaugurated, the Ladbrokes Twitter account was receiving all sorts of Trump-related requests ranging from whether he would even be inaugurated to the possibility of a military coup.
The biggest betting sites with political markets have been more than happy to indulge their customers requesting additional Trump bets. Paddy Power alone is currently hosting dozens of Trump wagers that cover everything from his next policy proposal to whether or not he will dye his hair red, white and blue.
It is telling that both Paddy Power and Ladbrokes now list their political betting markets as an individual sport rather than simply lumping it in with other wagers in the "novelty" section. Political betting still has nowhere near the volume of sports betting, but many bookmakers are no longer treating politics as a mere afterthought.
A recent article in TIME puts hard numbers to the Trump betting phenomenon. They report that Paddy Power alone booked 45,303 bets on the 2016 US election and 27,324 on Brexit. And since the election, Paddy Power has already booked 10,565 additional Trump wagers.
What's Behind the Growth in Political Betting?
Political betting is unquestionably growing in popularity. With major bookmakers themselves discussing the growing interest among their own customers, there is no question that political betting is bigger now than it was a few years ago. The question of why is a difficult one to answer with any authority, but we do have a few theories.
First of all, politics in general is receiving more news coverage in recent years. Some of this is likely related to the growth of 24/7 news channels over the last decade. Even more than that, these past couple years have been full of major political events between major elections, the UK leaving the European Union, the upcoming French elections, growing tensions between the US/North Korea and so on. It sometimes feels as though we're approaching a geopolitical inflection point.
Whether or not we're due for any major changes, the fact remains that there have been no shortage of political events ripe for news coverage. Add to that increased access to always-on internet via smartphones and desktops and you have a populace that is more connected to politics today than in the past.
It is only natural that a growing, widespread awareness of politics would lead to increased interest in betting on political events. Additionally, politics in the Western world has become ever more divisive in recent years which in turn gets people tuned in and paying attention to what's going on around the world.
It seems as though everyone has an opinion on everything today. And as we know very well from sports betting, an "opinion" is just a short step away from "a bet."
It also doesn't hurt that the Brexit vote and US election yielded plenty of viral news stories detailing punters who backed the underdogs and came out big at the expense of the bookies. Article after article described how much money people had won by betting on the outcomes that so many pollsters and bookies rated as unlikely to happen.
Of course, hearing about all those people winning big is bound to gin up additional business for the bookmakers (interestingly, there weren't as many articles detailing those who lost big betting on politics recently).
The good news for anyone who feels like they missed out the last time around is that there will be no shortage of major betting events to predict coming up. We have a very high-stakes French election coming up between Le Pen and Macron, a ton of Donald Trump wagers that are still active and then the 2018 mid-terms in the United States. And by the time that all wraps up, there will be a whole new round of political events to bet upon.
We plan to play along as well so stay tuned. We will soon be posting guides to the latest Donald Trump post-election bets and the French election. Bookmark us and check back soon.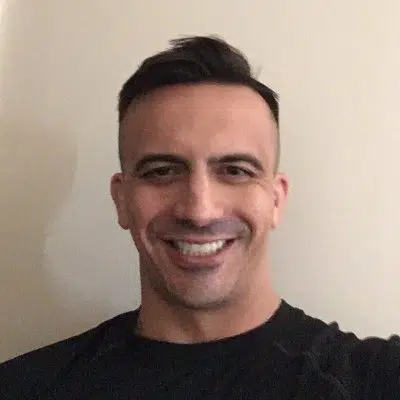 Wes Burns has more than a decade's worth of experience as a writer, researcher, and analyst in the legal online betting industry and is co-founder of OnlineBettingSites.com. Wes approaches his work from the viewpoint of players.