Barclays Introduces Gambling Exclusion Feature for Banking Customers

Barclays has become the first major bank in the UK to offer its own version of a self-exclusion program for gamblers who need to take a break from betting. According to early reports, the feature works similarly to the self-exclusion programs offered by UK gambling sites that allow customers to voluntarily ban themselves from betting online for a predetermined length of time.
The new feature was introduced within the Barclays mobile app and can also be activated by phone or in-person at a branch. The functionality only applies to debit card payments for now, but Barclays will be expanding the feature to include credit card payments "at a later date."
The feature offers similar functionality for other categories of spending as well. This includes spending at pubs and bars, groceries and supermarkets, petrol stations, betting shops, gambling websites and premium rate websites and phone lines.
In a statement, Barclays Managing Director Catherine McGrath said this:
"This new control feature is the latest new service that we have introduced in the Barclays Mobile Banking app that aims to give all of our customers a better way to manage their money in a simple, secure and effective way."
Money Advice Trust Vulnerability Lead Chris Fitch added this:
"Technology that meets everyday banking needs, while recognising the challenges many of us face in our lives, is the way forward. Giving everyone more control is the key to achieving this – whether this is someone who wants to be less vulnerable to fraud, or a customer who is trying to take charge of their gambling."
How the Barclays Gambling Block Works
In short, the idea is to give people with spending or addiction problems one more tool to deal with those issues. It remains unclear at the moment if the new functionality will support user-defined exclusion periods that are irreversible – similar to the self-exclusion features provided by licensed betting sites.
If disabling and enabling spending categories is as easy as flicking an option in the Barclays mobile app, it might not be the most useful feature in the world for combating actual gambling addiction. However, some smaller online banks in the UK have rolled out similar features this year and they do make users jump through a few hoops before deactivating gambling blocks.
The BBC reported yesterday that smaller banks with this feature have seen a sharp decline in the amount spent on betting websites. According to the BBC, Monzo introduced a gambling block feature back in June and has reported a 70% decline in gambling spending since then.
The Monzo spending-block feature does actually make it more difficult to turn off the block than to activate it in the first place. Monzo customers can log in and activate a block on gambling transactions with a simple flick of a switch, but turning it off involves a bit more work.
Deactivating the Monzo block requires a phone call to customer support, which includes answering what may be some awkward questions for some. If you confirm to customer support that you really do want to turn off the block, you'll still have to wait 48 hours before you can deactivate the block yourself on the app.
Useful Feature for Problem Gambling
The Gambling Commission requires all licensed gambling sites to provide self-exclusion services as a part of their licensing requirements. Although these services are helpful, their reach is limited due to the sheer number of licensed betting sites in the UK alone – not to mention the many unlicensed offshore operators that accept UK customers despite not holding UKGC licenses.
After all, how hard is it to exclude oneself from ComeOn.com only to move over to William Hill an hour later? Gambling blocks at the banking level provide an enhanced level of security for anyone seriously looking for help in stopping.
Gamblers in the UK who don't bank with Barclays can also sign up for a widespread self-exclusion program at Gamstop.co.uk. Most of the UK's licensed betting sites have voluntarily joined GAMSTOP in order to make it easier for problem gamblers to self-restrict from many sites at once.
GAMSTOP is still a work in progress, however, and does not yet provide 100% coverage of all licensed UK betting sites. It also doesn't extend to physical betting shops. To self-exclude from physical betting shops and casinos in the UK, you can contact one of the organizations listed on the GAMSTOP website.
Overall, things seem to be improving on the ground for problem gamblers in the UK. The addition of banks to the equation adds a whole new layer of protection for those seeking help. Self-exclusion is not a magic bullet, but it does play an important role in the early stages of combating problem gambling.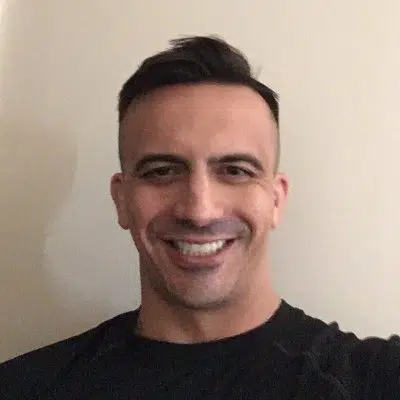 Wes Burns has more than a decade's worth of experience as a writer, researcher, and analyst in the legal online betting industry and is co-founder of OnlineBettingSites.com. Wes approaches his work from the viewpoint of players.