Spring is in the air and warmer weather is imminent, but one piece of unfinished winter business is yet to be settled: the crowning of the college basketball championship team. March Madness is upon us and soon the greatest tournament in college basketball will determine a new NCAA champion.
This is the best time of year for college basketball fans: buzzer-beater games, swift changes in momentum, long-shot underdogs knocking off top-seeded favorites en route to becoming the Cinderella story of the year, dizzying highs and heartbreaking lows. The passion and intensity with which these young college players play is a sight to behold.
March Madness is always a treat for us viewers and naturally that lends to all kinds of online betting opportunities, bracket challenges, and more than a little water-cooler talk at the office. So with that in mind, we created a primer of sorts for betting on March Madness.
Where to Bet on March Madness Online
We will discuss the tournament format for the uninitiated, compare the latest March Madness betting odds across the major sports betting sites, point to some of the biggest bracket challenges available to the public, and talk about strategy for completing your bracket.
Introduction to March Madness
March Madness is college basketball's defining championship tournament for the season. After a four-game series dubbed the "First Four" whittles the championship bracket down from 68 teams to 64, we enter the meat of the tournament in which each round eliminates half the field.
The tournament is organized into four regions of sixteen teams each. Teams are seeded 1-16 within each region and then games are played within each region to eventually cull the entire tournament field down to four teams, each representing one region. From there, the regional champions face one another to reduce the field to two teams who play for the national championship.
In the First Round (a.k.a. the Round of 64), all 64 teams play with the winners of those games advancing and the losers going home as the field is cut in half. The remaining 32 teams advance to the Second Round (a.k.a. the Round of 32). Once again, the field is cut in half in the second round.
That leaves us with sixteen teams (the Sweet 16) entering the third round of play which is called the Regional Semi-finals. The field is cut in half yet again in the third round with just eight teams moving on. The remaining eight teams (the Elite 8) play in the Regional Finals to determine the winners of each region.
This leaves us with four teams (the Final Four), each representing one region. Two games are played to cull the field down to the two remaining teams. These two teams meet for the National Championship to determine the winner of college basketball's highest honor.
Key Dates for March Madness 2017
The following key dates will keep you in the game and reveal more information as we approach the tournament.
Selection Sunday
Mark the date for "Selection Sunday"; that's when the NCAA finally reveals the full tournament field complete with first-round pairings, seedings, and dates. Thirty-two teams qualify in the weeks preceding the tournament, but the remainder are chosen by the selection committee and then revealed on Selection Sunday.
March Madness betting sites are already taking outright wagers on the winners of the tournament, but Selection Sunday will reveal the seedings and pairings, which will then make it possible to begin betting on individual games. In the meantime, you can visit the major basketball betting sites to see futures odds on presumptive tournament qualifiers.
You can watch Selection Sunday via live stream at NCAA.com.
First Four
The eight lowest-ranked teams in the tournament will play a total of four games before the start of the "real" tournament. The four teams that win their games will move on to take their places in the Round of 64.
NCAA Tournament Rounds
The first few rounds of play will take place at different locations across the country as the various regions play through the tournament. Below is the full schedule courtesy of the NCAA.
March Madness Betting Sites and Odds
For better or worse, March Madness is an action junkie's dream. Between the intensity and passion the players bring to the court, the swift changes in momentum, and the non-stop action that accompanies 68 high-stakes games being played in a short span of just a few weeks, March Madness is certainly a high point in the world of sports betting.
Now is the time to choose your March Madness betting sites, load up your account, and begin researching your plays. With 67 games if you include the First Four, you will suffer no shortage of betting options. These include betting on individual games, point totals, outright tournament winners, an unlimited variety of parlays/accumulators, and in-play betting for every single game.
It will be a bit longer before individual game lines are released, but March Madness bettors can usually find early futures odds for teams that have either already been selected or that are seen as likely to qualify.
Outright Odds to Win the NCAA Championship
The following table shows the odds basketball betting sites are offering for each team to win the NCAA Championship college basketball tournament outright. These March Madness odds will fluctuate throughout the course of the tournament, but I will check back in frequently to update the odds. Know that you can also visit each betting site to bet on individual games in every round of play.
Best March Madness Betting Sites
All the world's best betting sites will be covering March Madness to great extent with a huge range of online betting opportunities. Finding a safe place to bet on March Madness online is simple. However, what we want to do is find the best March Madness betting apps.
Some of the qualities we look for include: sites that are offering the biggest payouts for the underdogs, sites that ask you to risk less on the favorites, sites that offer the best welcome bonuses, and sites that offer in-play betting for every game.
In other words, we want the complete package.
You may have already seen our recommended March Madness sites near the top of this page. Those are indeed the best all-around betting apps for March Madness, but there is also a big individual component to consider: the odds for each game and for each outright bet are not going to be the same across every betting site.
This the reason we have included an odds comparison chart on this page, because we want you to find the best odds.
One last note on this topic – make sure to avoid betting sites for which you are unable to find any information online. Rogue sportsbooks are known to come alive with new promotional efforts in the run-up to major sporting events. Stick with safe betting sites and well known industry brands and you'll be alright.
March Madness In-Play Betting
I don't think I could name a sport more perfect for in-play betting than college basketball. There is just something special about the way these guys play their hearts out that you don't even see in the NBA – they really give it their all. They are good enough to put on a show, but still young enough that very few games are a guaranteed blowout. The way the momentum can change back and forth on a dime is something to behold in college basketball.
If you do not have experience with in-play sports betting, the NCAA Championship is as good a place as any to give it a test run. For those who don't know, in-play betting is a form of wagering in which you can place bets during a game at constantly-updated odds.
In-play March Madness betting creates a fast-paced, rapid-fire experience as you watch the game live, place bets in real-time at your favorite sportsbook and watch the odds update constantly in tune with shifts in momentum. Not only is it an exciting way to bet on March Madness, but it also presents unique opportunities for those who are intimately familiar with particular teams.
For every live betting event, there is an oddsmaker out there updating the odds constantly and there is simply no way every oddsmaker can be totally familiar with every team. Keep your eyes open and your wits about you and you just might be able to identify value as the poor oddsmaker scrambles to adjust the odds again and again over the course of the game.
The single biggest piece of advice I can offer for in-play betting on March Madness (and really just in general) is to go with teams you know very well. It will help immensely if, for example, you know your team tends to get off to a slow start and them ramp up the intensity later. Likewise, you'll know if your team has a tendency to let off the gas a little too early once they take the lead. Going in blind with no knowledge of either team is a good way to lose your money quickly. Stick to teams and matchups you know.
March Madness Betting Strategy
First of all, take your time to study individual teams and make sure you only bet on March Madness games that involve teams with which you are familiar. It will be tempting to overextend yourself with so many games being played in rapid-fire fashion, but it is always better to pass on a bet if you don't have a concrete reason for placing that bet. There will be plenty of other opportunities to get your money in when you have an edge.
The following tips and advice are more general in nature. These are all useful strategies to consider, but they work best when paired with good, old-fashioned homework. Study the teams, know the teams, and understand the context behind each game.
Speaking of context, it is useful to go back and look at the route each team took to enter the tournament. Is this a powerhouse team experienced in participating on the national stage or is this a small-market team that is just happy to be here? How is their recent form? Is this team entering on a high note after a hot streak or did they just barely squeeze in after a poor run leading up to the tournament?
The answers to these questions will provide useful insight into the mindset and playing style of individual teams. If you're looking for underdogs to back, look for the teams that have gotten to this point by playing scrappy, aggressive basketball – teams that look as if they have nothing to lose. Sometimes, a team that has nothing to lose ends up knocking off a higher-ranked team simply because there is no pressure to perform.
When looking at favorites or other traditionally strong teams, look for a strong defense. The fast, back-and-forth nature of college basketball all too often results in defensive play being underrated. The fact is a team must have a strong defense to force turnovers, stay out of foul trouble down the stretch, block shots and change the momentum of the game. Fast breaks off blocked shots and rebounds happen because of the defense. In no other sport are defense and offense so closely linked; one flows into the other.
Note that the big-market favorites are often underpriced due to heavy betting action coming in from the public. Schools with large, rabid fan bases often end up being priced downward by betting apps looking to even the action. This can result in that team being underpriced to the point where there is no value backing the favorite. In that case, the underdog presents the best value even if they do face an uphill battle against a tough opponent.
Look for an edge in bets beyond the typical money line or point spread. For example, most March Madness betting sites offer first half point totals, and this article explains why first half unders can be highly profitable if you discount games involving the 1-3 seeds. This is just one example that's a bit dated today, but it shows the type of research you can do online for free to find advantageous places to get your money in.
March Madness Bracket Challenges
Participating in a March Madness bracket challenge is akin to placing the world's biggest parlay. Your goal in any bracket challenge is lofty: pick the winners of all 63 games hosted from the first round on down to the National Championship game.
Building the perfect bracket borders on the impossible due to the sheer number of possible combinations. If you were to make picks at random, your odds of building a perfect bracket would work out to 1 in 9,223,372,036,854,775,808, or 1 in 9.2 quintillion. Of course, you can also use a little strategy to shift the odds in your favor. If you know your basketball and make intelligent picks, you just might be able to increase the odds to a mere 1 in 128 billion.
You should still go in with the intention to build a perfect bracket, but ultimately your goal is to simply do better than the competition. In even the biggest bracket challenges, the odds are infinitesimal that anyone involved gets all 63 picks correct. In fact, the odds are not a single person participating in any of the major bracket challenges this year will make it past the first round before going bust.
Actually, what's more important in most March Madness bracket contests isn't just lasting as long as possible before you get one of your picks wrong. The biggest March Madness bracket challenges weigh the later rounds greater than the earlier rounds. In challenges that use a points system, for example, more points are awarded for successful picks in the Sweet Sixteen round than for successful picks in the opening round.
Of course, what happens in the early stages will still have an impact on your Final Four and Sweet Sixteen predictions because those teams must make it through the early rounds unscathed. Again, you don't have to be perfect to win a prize in most bracket challenges; you just need to get the most picks correct. Just know that not all hope is lost if your bracket goes bust-o in the first round – that will likely happen to literally everyone in your pool.
For example, the Warren Buffet Bracket Challenge offers a $1 million for life prize for anyone who gets all sixteen Sweet Sixteen teams correct. That is an exceedingly difficult task, but even that challenge offers a $100,000 consolation prize for whoever comes the closest to getting all sixteen teams correct. Assuming no one wins the top prize, whoever wins the consolation prize will have had missed picks in the first round.
Best March Madness Bracket Contests
Now that we've discussed the mechanics of bracket-building, let's take a look at some of the biggest and best bracket challenges open to the public.
Official NCAA Bracket Challenge
The Capital One NCAA Bracket Challenge is more of a bracket platform than a singular contest. After you create an account and log in or download the app, you can create your own groups and serve as the commissioner or join public groups as a player. Each group runs its own contest, but no prizes are awarded by the NCAA or Capital One.
The lack of prizes is a turn-off, but this does serve as a nice way to manage your own bracket competitions in the office or among your friends. Also, this year they have introduced an optional "upset bonus" rule set that the commissioner can activate to award additional points to the players who correctly choose upsets. The bigger the upset, the greater the points bonus.
How it Works: Visit the NCAA Bracket Challenge page, sign up for an account and then create your own group or join existing public groups. From there, you can build your own bracket, invite your friends and even watch the games live inside the bracket website or via the bracket app for your smartphone.
ESPN Basketball Tournament Challenge
The annual ESPN Basketball Tournament Challenge is open to the public once again. This is one of the biggest bracket challenges held each year with more than 13 million brackets submitted last year. As usual, ESPN will be giving away an awesome prize package to the winner of this year's contest.
How it works: Visit the link below to visit ESPN and fill out your bracket after Selection Sunday. After the Big Dance is finished and a national champion declared, ESPN will take the top 1% of all brackets and enter them into a random drawing. The winner of the drawing will receive an amazing prize package.
Second chance: Visit the ESPN challenge page again before the Sweet Sixteen begins for another shot at a bracket. ESPN will let you create up to 25 brackets in total in your effort to build the best bracket of all.
Enter Online at: https://games.espn.com/tournament-challenge-bracket/
CBSSports.com Bracket Challenge
The CBSSports.com Bracket Challenge allows you to start your own group to play with friends for your own bragging rights or go solo for a chance to win real prizes. In the solo option, you can enter for free and fill out your bracket like normal after all matchups have been announced. The top 10% of all bracket entries will be entered into a drawing for a paid trip to the Final Four games.
How it Works: Enter the bracket challenge at CBSSports.com and then sign up for an account and build your brackets after Selection Sunday. You and the other participants will be awarded points for every correct pick in your bracket. Point values increase for each round such that correct picks in the first round are worth 1 point, picks in the 2nd round are worth 2 points, picks in the Sweet 16 are worth 4 points, and so on through each round of play.
The top 10% of all competitors in terms of points scored will then be entered into a random drawing to win a massive prize package:
Four tickets to the Final Four games of the NCAA tournament
Luxury hotel accommodations
Airline tickets and ground transportation for up to four people
Enter Online at: https://www.cbssports.com/college-basketball/ncaa-tournament/brackets/games/
Warren Buffet's Bracket Challenge: $1 Million for Life
Warren Buffet's bracket challenge is open to the 367,000+ people who work for Berkshire Hathaway around the world. The challenge is simple: if you correctly predict all sixteen teams that make it to the Sweet Sixteen round, you will be paid $1,000,000 per year for the rest of your life.
This is an extraordinarily difficult task and the odds are that even if every employee fills out a bracket, no one will choose a perfect Sweet Sixteen lineup. For instance, just 14 of the 11.57 million brackets filled out in ESPN's 2015 bracket challenge got the entire Sweet 16.
The good news is Warren Buffet offers a $100,000 consolation prize for whoever gets the most Sweet Sixteen picks correct if there is no $1-million-for-life winner. The consolation prize will most definitely go out to at least one person this year because there is no minimum. Last year's consolation prize was hit by two Berkshire Hathaway employees who split the consolation prize to win $50,000 each.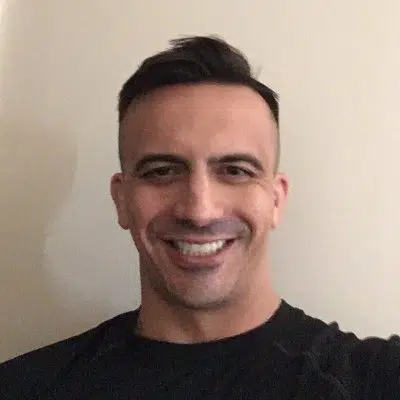 Wes Burns has more than a decade's worth of experience as a writer, researcher, and analyst in the legal online betting industry and is co-founder of OnlineBettingSites.com. Wes approaches his work from the viewpoint of players.