Sports betting sites give out bonuses as an incentive for people like you and me to sign up and make a deposit. Betting operators are willing to take a hit in the short term in the hopes of gaining profitable customers over the long term. In other words, online sports betting bonuses are a basic marketing strategy.
Sports Betting Offers and Promotions
Sports betting bonuses are one of the staple marketing tactics in the industry. You can visit any sports betting site in the world and it's pretty much a guarantee that you'll be bombarded with bonus offers and other promos. That's a nice thing for us as customers because we can take advantage of all these offers without signing any contracts or changing our plans. If you're planning on betting sports online in the near future, you might as well get a bonus while you're at it and add a little extra padding to your bankroll.
These bonuses provide the most value for your deposit dollars and they don't force you to jump through too many hoops. The clearing requirements are sane and the bonuses do actually help your bankroll. So for those reasons, the above can be considered the best online sports betting bonuses.
Something else I take in consideration is the quality of the site that offers each bonus. There are bigger deposit bonuses out there, but they are hosted at online sportsbooks that don't have the best reputation. It really doesn't matter how nice a sports betting bonus is if it's almost impossible to withdraw your winnings.
Don't forget to look at the big picture of online betting signup offers, at all times! Scam websites often use big, unrealistic bonuses to entice new victims. They want you to sign up right now before you search for reviews. That's not to say that ALL big bonuses are bad; all I'm saying is to remember the big picture.
Types of Online Sports Betting Bonuses
It wouldn't be a bad idea to acquaint yourself with the major types of sports betting bonuses. Different types of betting signup offers have different advantages and disadvantages. Some appeal more to casual gamblers while others work well for regulars.
Sports Betting Deposit Bonuses
Sportsbook deposit bonuses come in all different shapes and sizes, but the most common is the standard percentage-match deposit bonus. The size of the bonus is determined by the size of your deposit. For example, a 50% deposit bonus means that if you deposit $100, you'll get an extra $50 to go along with it.
Percentage match bonuses are very common and they also come in all different sizes. People like them because they are easy to understand and seem pretty fair. Sportsbooks like them because they encourage bigger deposits.
The biggest sports betting deposit bonuses are always reserved for new customers. That's the primary goal of any sportsbook: get more customers. Loyal customers are also appreciated for obvious reasons, but bookmakers really need to have a constant influx of new people to keep the business profitable.
All sportsbook bonuses come with a minimum amount and most come with a maximum. The minimum amount is simply the least amount of money you can deposit and still get the benefit. This is usually in the $20 range.
The maximum amount varies but usually sits at around $200 to $500. Some online sports betting bonuses have no maximum but those almost always have a lower match rate. These promos tend to have match rates of around 20 to 25%.
Advantages: Easy to use, easy to understand and they give you extra money to bet and win. It's hard to beat making a $100 deposit and actually ending up with $150 or $200. That's more wagers to place and more money to win (hopefully).
Disadvantages: You can't withdraw the bonus or any winnings achieved with the bonus money until you place a certain number of wagers. This is called the "rollover." See the section below about clearing requirements for more on that.
Free Sports Bets
The next-most common sports betting bonus is the "free bet" offer. Free bets are marketed as a way for new customers to try one real bet without any real risk. In most cases, a free bet offer tells you that if your first wager loses, the sportsbook will refund your money.
Most free bet offers require you to use your own money to place the wager, but you essentially get to freeroll that wager. Yes, it is your own money, but you get refunded if it doesn't work out. If the bet is a winner, nothing happens. You get your winnings and can continue on as normal.
Advantages: These come with little risk and are fairly simple. All you have to do is place a small bet and you qualify.
Disadvantages: Sports betting websites typically only issue free bet offers for certain types of bets such as in-play wagering or wagers on certain sports. These may not be convenient if the book doesn't have the promo for your preferred sport.
Other Sports Betting Promotions
And last, we have random sports betting bonuses that don't fit into any one category. For example, some sites allow all new customers to choose one of several different benefits. One of those benefits might be reduced juice on certain wagers, another one might be a cashback program and so on.
The thing to keep in mind with these other random types of sportsbook bonuses is how they affect you over the long term. A big deposit bonus may be more tempting in the short run, but reduced juice just might save you more money over the long run. It really depends on how often you bet and how long you think you might stay at that betting site.
Advantages: Some of these offers can be very lucrative. Reduced juice doesn't look like much at first glance, but it can have a tremendous impact on your long term win rate. Other offers may also have a bigger impact over the long run than any single bonus.
Disadvantages: These offers aren't always very well explained. You need to read the terms and conditions carefully to make sure the offer works with your style of play.
Be Aware of Clearing Requirements
All online sports betting bonuses come with clearing requirements and fine print. If you get a bonus that adds money to your first deposit, you'll have to meet the clearing requirements before you can withdraw the bonus money. Basically, the sportsbook asks that you wager X dollars before making a withdrawal.
Let's say you get a $50 bonus that has a 3x rollover. What that means is that you must place a total of $150 worth of wagers before you can withdraw the $50 bonus. The rollover requirements for most sports betting bonuses sit at around 3x to 10x the bonus amount. Most people don't have any trouble meeting those requirements.
Online bookmakers attach rollover requirements to make sure you're there to actually bet and not just to get free money. As long as the wagering requirements aren't overbearing, it's understandable to have them there.
Remember to also read the fine print associated with all sports betting promotions. Somewhere on the betting website, you should see a list of "terms and conditions" associated with the bonus. Give those a read and make sure there aren't any predatory conditions. Look carefully at the rules regarding withdrawals, qualifying deposits and how the bonus money can be used.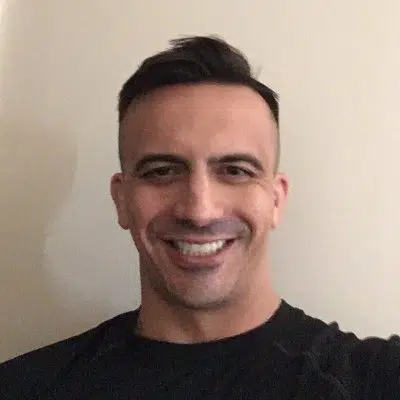 Wes Burns has more than a decade's worth of experience as a writer, researcher, and analyst in the legal online betting industry and is co-founder of OnlineBettingSites.com. Wes approaches his work from the viewpoint of players.