Oscars Betting Sites: Bet on the Academy Awards
Online betting probably isn't the first thing that comes to mind when you think of the Oscars and the Academy Awards show. Nevertheless, all the major online bookmakers are now accepting wagers on who will win an Oscar at this year's Academy Awards.
Once the Academy Awards nominees are announced it doesn't take online betting sites long to post lines and start taking wagers on the winners of every category. Movie buffs take note; this is one of the few times each year that you can put your money where your mouth is and bet on the Oscars.
When voting officially closes, it's time to place your bets.
The process of betting on the Oscars online is simple. All you need to do is find a safe betting site that has the bets you want. Below is a list of online sports betting sites that I've used myself and trust completely.
Best Oscars Betting Sites
Where to Bet on the Oscars Online
The greatest challenge you'll face betting on the 2016 Oscars is in dealing with the inherently subjective nature of determining which movies, actors, songs and so on deserve the title "the best." Just under 6,000 members of the Academy of Motion Picture Arts and Sciences cast their votes to determine who wins an Oscar each year. Thus, you can't just look at the merits of movie on its own (although that does help), you also need to predict how other people view each submission.
However, the secretive nature of the vote makes this job exceedingly difficult. In my experience, the best bet in determining the likelihood of various outcomes is to simply follow Hollywood and entertainment websites, magazines and TV shows. Those who regularly cover the American film industry are more in touch with the latest fads, are more likely to have contacts, and are generally better at predicting the winners.
There are no guarantees in betting on the Academy Awards, but every piece of information you can dig up is going to help. At the very least, you'll have a better general sense of what those in the know are thinking about this year's Oscars.
Academy Award Categories
The 2015 Oscars will give awards to people, songs and movies across 24 categories of moviemaking. I checked all the best Academy Awards betting sites and found that each bookmaker has odds on anywhere from 6 to 24 categories. The apps that offer the most categories are listed at the top of each list above.
The full list of Academy Awards categories with betting opportunities includes the following:
Best Picture
Best Director
Best Actor
Best Actress
Best Supporting Actor
Best Supporting Actress
These are the six "main" categories that are covered by all betting sites, even those with limited options. Sites with a more complete selection of Oscars wagers also cover the following categories:
Best Original Screenplay
Best Adapted Screenplay
Best Animated Feature Film
Best Foreign Language Film
Best Full-Length Documentary
Best Short Subject Documentary
Best Short Film
Best Animated Short Film
Best Original Score
Best Original Song
Best Sound Editing
Best Sound Mixing
Best Production Design
Best Cinematography
Best Makeup and Hairstyling
Best Costume Design
Best Film Editing
Best Visual Effects
How to Bet on the Oscars
Placing a bet on the Oscars is similar to making a futures bet in sports if you're familiar with that. If you visit your betting site and navigate to the entertainment section, you'll see a list of all available Oscars categories. There, you'll see a list of nominees for each category along with their associated payout odds.
Let's use the "Best Picture" wager as an example. You'll see that they have eight selections for you to choose from:
All you have to do here is choose the movie you think has the best chance of winning. The odds are listed next to each movie so you know how much you stand to win if your prediction is correct. We see here that American Sniper is a longshot with odds of 66/1. For reference, a £10 wager on American Sniper would return £660 in net winnings if that film does indeed win the Best Picture Oscar.
Do People Really Bet On The Oscars?
The Oscars may sound like a weird thing to bet on, but it does make sense if you think about it. We tend to do most of our betting on sports because that's something we can relate to and be entertained by. We know the athletes, we root for our favorite teams and we like to put our knowledge to good use by placing bets on matches.
The Oscars are something we can also relate to. We know the actors, we're entertained by them and we all have our favorites. We feel like we know a thing or two about who deserves what, so it's easy to see why we're tempted to bet on something that seems so frivolous. I mean, you like great movies and winning money, don't you? I rest my case.
What makes betting on the Oscars different is the lack of any serious strategy. Sure, you can read all the latest entertainment news and gossip, but who wins these awards ends up being a matter of opinion. It's hard to predict how the awards ceremony will play out in the real world.
Although, it wouldn't be fair to say the Oscars are awarded completely on chance. The general public usually has a pretty good idea of which actors, actresses, and movies have the best chances. The same also goes for your online bookmaker. The oddsmakers are aware of public perception and set the odds accordingly.
Current Oscars Betting Odds and Trends
Below is a comparison of the odds offered for each category compared across the major entertainment betting sites. All you need to do is select the actor/film/song/etc. that you want to back and then choose the book that offers the best odds for that outcome.
How good are the oddsmakers at predicting the winners of the Oscars? Well, we can look back at history and see what the odds were for each category and then compare that with the actual winners that year. This article provides an informative overview of how one oddsmaker comes up with Oscars betting odds each year.
Betting sites also set Oscars odds based on anticipated action for each outcome, and that in turn likely derives from media speculation. For example, if all the Hollywood gossip type of websites are banking on a particular movie to win Best Picture, that's going to be the "most likely" outcome according to the odds.
Knowing trends from previous years can give us a clue as to how much of a shot the underdogs really have. If we look back and see that the odds are almost always spot-on, we know that it's probably not a good idea to bank any significant amount on the high-paying underdogs. Likewise, we can take the opposite approach if longshots do occasionally come through.
If that trend continues, the smart punter will back the favorites. If the Academy Awards betting odds are only paying as if any one outcome has a 90% chance of happening but that outcome actually comes through more than 90% of the time, it's a wager that will return money over the long run (minus the bookmaker's commission).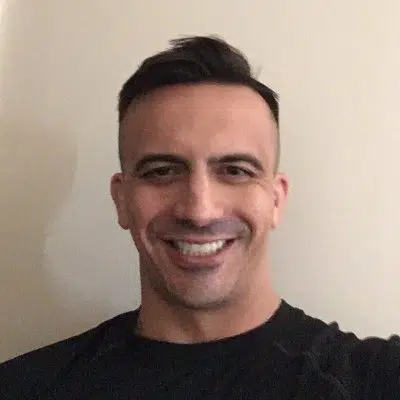 Wes Burns has more than a decade's worth of experience as a writer, researcher, and analyst in the legal online betting industry and is co-founder of OnlineBettingSites.com. Wes approaches his work from the viewpoint of players.