Wise Guys Sentenced for Online Sports Betting Operation
Two New Jersey men connected to an offshore sports betting site were sentenced to prison on August 5th. Pat Pirozzi and John Breheney were sentenced to several years in prison in a case that revolves around the mob-backed sportsbook BetEagle.com (now located at BetEagle.ag). A third man pleaded guilty to conspiracy and is facing up to 20 years in prison at his sentencing.
The sentences stem from an investigation dating back to 2010 in which investigators described a multi-million dollar online bookmaking organization based out of Costa Rica and New Jersey. BetEagle.com wasn't very well known among the general public, but it was apparently a well-reviewed sportsbook by its customers.
BetEagle.ag is still up and running today because the feds apparently can't take down websites registered under .ag domains. Even to this day, BetEagle Sportsbook advertises its sports betting lines and superior customer service although it's unclear who owns or runs the website now.
A visit to the BetEagle website will show that it has a place for current customers to log in but lacks an option to register for a new account. It looks like a per-head sportsbook, which means there's a local bookie somewhere in the US who sets up his clients with a username and password. Clients can then log in there to place wagers.
Basically, it's old-school bookmaking with a modern twist. Sports bettors still get to deal with a local bookie who they know personally while the bookie can use the website to manage accounts, keep track of clients, and offer real time wagering services. When it's time to pay up, the bookie and client still settle up in person the old-fashioned way.
Anyways, the court case revealed that the betting operation was run by or somehow associated with the Genovese family. As investigators dug deeper, they were able to charge 13 people with various sports betting-related offenses. Two of those men received their sentences today while the third pled guilty to conspiracy.
Pat Pirozzi got 38 months, forfeited $400,000, and was fined $16,000. John Brenehey got 22 months and the third man, Eric Patten, will be sentenced in December. He's looking at 20 years thanks to that conspiracy charge but it's hard telling how much time he'll actually get.
It's a Fine Line
It's interesting how this case highlights the sometimes arbitrary distinctions between what is legal and illegal. If the men would have opened a licensed sportsbook in Nevada, they could have operated their business in the open, invited their friends over to play and earned millions of dollars.
Because they based their operation out of a different state, they now collectively face 25 years in prison and hundreds of thousands of dollars in fines and forfeitures. It's funny how what's legal in one state can put a man away for the rest of his life in another.
New Jersey legalized online casino games and poker in 2013 after a legal opinion issued by the US Department of Justice found that the Federal Wire Act only applies to internet sports betting and not casino games or poker. In all likelihood, it will be a long time before we see legal online sports gambling in the United States.
Until then, real money fantasy leagues are legal in the USA, it's easy to deposit/cashout, and it's almost the same thing. These short term leagues are structured like a tournament and the house only earns money off the fees charged, so it's accepted as a skill game in the eyes of Uncle Sam.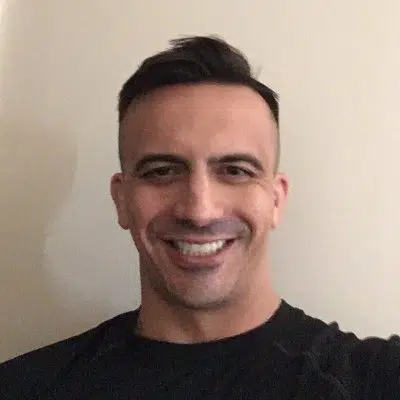 Wes Burns has more than a decade's worth of experience as a writer, researcher, and analyst in the legal online betting industry and is co-founder of OnlineBettingSites.com. Wes approaches his work from the viewpoint of players.