9 Biggest Sports Betting Payouts in Recent History

Many of the greatest sports moments in history happened as a result of big underdogs putting together the performance of a lifetime to cause an upset that defied all odds. We've seen this time and again from the Miracle on Ice to the Buster Douglas upset of Mike Tyson to the more recent Leicester City Premier League championship run.
Moments such as those do a lot to explain one of the reasons we watch sports in the first place – for the chance to witness history in the making. We'll sit and watch as the better team or more skilled boxer wins over and over again in predictable fashion just for a chance. Simply put, we want to be there when it happens.
You may also notice that when you go back and read about those historic sporting upsets, the authors who write about them can't help but include the betting odds in the mix. Nearly every recap of the Buster Douglas / Mike Tyson fight mentions that Douglas was a 42-to-1 underdog and it is now practically ingrained in my head that Leicester City were 5,000-to-1 underdogs at the beginning of the season to win the Premier League.
Betting on the upsets is normally an expensive exercise in frustration, but that's a part of the game. The oddsmakers don't offer 5,000/1 just for fun; they do so because the chances are so unlikely. But when those big bets do hit, the payout can make up for years' worth of close calls and disappointment. Bets that pay particularly well often receive news coverage of their own.
History provides us with plenty of examples of long shot bets paying out and making a lot of money for those who dared to buck the odds. And now, we present some of the most surprising upsets and highest-paying bets over the last few years.
Holly Holm Upsets Ronda Rousey: 10/1
Few people gave MMA newcomer Holly Holm much of a chance in her fight against Ronda Rousey in the run-up to UFC 193. Prior to that fight, Ronda Rousey was the most dominant force in women's MMA by a long shot. Rousey had been defeating her opponents in utterly dominant fashion, rarely spending more than a minute in the Octagon before dispatching her foes.
Holly Holm opened as a 10/1 underdog when MMA bookmakers began booking bets on UFC 193. Meanwhile, Ronda Rousey was priced as poorly as 1/20. Holly Holm was eventually bet down to 6/1 by the night of the fight, but few people still thought she had much of a chance to upset the seemingly unstoppable Ronda Rousey.
The odds posted for this fight were not as lopsided as we've seen in some other great sports betting upsets, but the outcome would be just as shocking as any. We have to remember at that time just how rock-solid Ronda's image was as the women's MMA champ. As we noted in our own preview of the fight, Ronda had spent a grand total of 64 seconds in the ring over her last three fights.
Holly Holm believers were paid very well. Noted Vegas sports bettor David Oancea, better known as "Vegas Dave," was one of those believers. He made the news when he very publicly backed Holly Holm for $20,000 and made off with $240,000 after her upset victory over Ronda Rousey.
2015 Kansas City Royals: 30/1
The 2014 and 2015 Kansas City Royals MLB seasons epitomize both ends of the long shot betting spectrum. In 2014, the Royals made it all the way to Game 7 of the World Series and had the tying run sitting at third base, 90 feet away from their first World Series title since 1985.
Salvador Perez to bat in the most high-pressure situation a batter can face in baseball: two outs, down by 1 with the tying run on third base in the final game of the World Series. He made contact on a 2-2 count, but the ball went high and was easily caught to give the San Francisco Giants the win. It was a heartbreaking and oh-so-close moment for Royals fans and bettors alike. But in sports and in gambling, close does not count.
Next spring, the Royals began their 2015 season as 30/1 underdogs to win the World Series. It was tough to imagine the Royals making it to the World Series two years running, let alone come back and win it this time – but there were some believers.
Once again, we point to the familiar face of Vegas Dave. He wasted no time at the beginning of the 2015 season backing the Royals to win it all. Early on, he got odds as good as 30/1 before their odds slowly came down as the season progressed and the 2015 Royals continued to shine. All told, Vegas Dave plopped down bets ranging from $500 to $25,000 at odds as high as 30/1 and as low as 6/1 until he had $100,000 in total riding on the Royals.
The 2015 Royals did the improbable and made it to the postseason for a second time and then eventually to the World Series for a second time. This time, however, the Royals would not come up short. They beat the New York Mets in five games to win the title. For his part, Vegas Dave made off with nearly $2.5 million in winnings off his original $100,000 outlay.
2014 Super Bowl: 1st Scoring Play is a Safety at 50/1
The day of the Super Bowl is the biggest day of the year for bookmakers in the United States and they tend to release many prop bets for that one game. These includes wagers as simple as who will score first to the truly random such as what color of Gatorade will be thrown on the winning coach.
One of the prop bets that didn't receive too much attention at first was a simple prop offering 50/1 that the first play of the game would be a safety. Sure enough, the Denver Broncos started the game on their own 15-yard line. In the opening play of the game, the center snapped the ball over the head of Peyton Manning.
The ball landed in the end zone and Denver running back Knowshon Moreno dove on the ball to limit the damage to 2 points before a crowd of Seahawks pounced on top of him to make the first play of the game a safety.
We know of at least two people who were able to cash in on this unlikely wager. New York City businessmen Jona Rechnitz and Ari Schwebel netted $40,000 between the two of them. Incredibly, this wasn't Jona's first time betting – and winning – big on a Super Bowl safety.
Two years previously, he had bet $1,000 on the first score of the 2012 Super Bowl being a safety. That wager also proved successful when Tom Brady of the Patriots was flagged for intentional grounding while standing in his own end zone, resulting in a safety and 2 points for the Giants.
Si Woo Kim Wins 2017 PLAYERS Championship: 500/1
South Korean golfer Si Woo Kim was a promising young golfer ahead of the 2017 PLAYERS Championship, but very few people saw him as a likely contender for one of the season's biggest golf tournaments. His youth and recent injuries both worked against him as a realistic candidate to win.
Thus, online bookmakers priced him at 500/1 to win the PLAYERS Championship and most of us overlooked him. One intrepid golf bettor bettor saw things differently and decided to plunk down €200 in an each-way bet on Si Woo Kim winning the tournament outright.
The €200 bet consisted of two different wagers wrapped into one. €100 of it paid out at 500/1 odds straight up if Si Woo Kim won the tournament while the other €100 paid out at 1/5th odds if Si Woo Kim finished anywhere in the top six places.
When Si Woo Kim shocked the golf world by winning outright, both halves of the bet paid out to give the punter a massive €60,200 payday.
Sergio Garcia and Rickie Fowler Accumulator: 696/1
Betting big on a long shot underdog is a bold move all on its own, but what's even bolder is combining two big underdogs into one bet. They call this an "accumulator" or "parlay" and it only pays when all of your selections are correct. You can combine as many bets as you want into an accumulator, but every selection must win without exception or else your entire bet is lost.
One gambler not too long ago did exactly that by picking two underdogs to win two separate golf tournaments. The punter in question decided to combine Rickie Fowler winning the 2017 Honda Classic at 16/1 and Sergio Garcia winning the US Masters at 40/1 into one accumulator for $60.
Individually, these two wagers would have netted the punter $1,680. But, the punter did not back each golfer individually; he combined both into one accumulator and his odds for the combined bet jumped to roughly 696/1. That $60 golf bet ended up returning $41,773 when Rickie Fowler and Sergio Garcia both ended up winning their respective tournaments.
Cardinals Win 2011 World Series at 999/1
The St. Louis Cardinals' season was all but dead in September of 2011. They had accomplished a lot that season and put together a solid record, but now they were out of a playoff spot by 4-and-a-half games with 15 games to go.
Things looked so bleak for the Cardinals that Las Vegas sportsbooks began offering 500/1 for them to merely make it to the World Series and 999/1 to actually win it. These types of long shot wagers typically attract a smattering of smaller wagers made by gamblers "just for fun," but one bettor at the MGM Grand decided to back the Cardinals with serious money.
On September 12th, the anonymous gambler decided to take both bets for $250 each. He wanted to bet even more than that, but the MGM sportsbook didn't want to take on that much risk just in case the unimaginable happened. So, the gambler ended up with $250 at 500/1 and another $250 at 999/1.
Just as the Atlanta Braves collapsed and lost their chance at the wild card, the Cardinals went hot and back-doored their way into the 2011 World Series. Just making it to the World Series earned him $125,000 for his first $250 bet. When the Cardinals went on to win the World Series, his second bet paid out for another $250,000. All told, the anonymous gambler pocketed $375,000 after never wavering on his Cardinals even during the darkest moments of their 2011 season.
Leicester City FC Wins the Premier League at 5,000/1
When the odds for the upcoming Premier League season were released in mid-2015, Leicester City were priced at 5,000/1 to win the championship that year. They had barely survived being relegated and most supporters would have been satisfied with Leicester merely avoiding that fate in the 2016 season.
As fate would have it, Leicester City would not just avoid relegation. They would go on to write one of the greatest sports stories of all time en route to winning the League for the first time in the club's 132-year history. If the incredible betting odds don't already say it all, consider this: this was a team whose manager earlier that season had incentivized his players by offering them "win bonuses" of free pizza at a local restaurant.
UK bookmakers paid out an estimated £25 million in winning bets for Leicester alone. That is a significant sum by any account, but the fact that it all came from a team few people even dared to back in the first place goes to show just how long those betting odds were.
After Leicester clinched the title, stories of big winning bets began trickling out. Bets as small as 10p were cashed for £500 while bets of £10 returned £50,000. There was another punter who put £40 on Leicester for a £200,000 payout.
£19 into £823,000 Horse Racing Bet: 43,316/1
And now, we have what may actually be the biggest horse racing payout of all time. In early May of 2017, a long-time horse racing fan bet £19 on five horses in races running at Punchestown Racecourse in Ireland. He wrapped all of those horses into a series of accumulators that each offered sky-high payouts if the punter managed to pick the winner of each race.
All five horses went on to win their respective races to give this punter the win of a lifetime. Coral would later explain that this was their biggest horse racing payout ever. Ultimately, that punter's £19 outlay resulted in a total payout of £823,000 which works out to odds of 43,316-to-1. That is well into lottery territory as far as the odds are concerned.
Off-Topic Bonus: Brexit and Trump Upsets
We're going a little off topic diving into politics for this one, but two surprising political upsets last year delivered all the suspense and drama you could ask for if you're into politics. The Brexit vote in 2016 followed by the US Presidential election later that year both resulted in unexpected outcomes in which the underdog defied the odds and shocked the world.
Neither one of these was a huge upset in terms of the odds, but they were still quite surprising results given the media coverage and sheer number of prediction that turned out to be completely wrong. The Brexit vote was fairly close at first, but then in the last hours of betting some bookmakers had priced the leave option as a firm underdog option with odds as long as 7/1.
Meanwhile, Donald Trump began the 2016 election season as a huge long shot but had worked his way to odds of roughly 7/2 in the hours before voting kicked off.
In both cases, I remember watching the news and seeing all the political talking heads telling us that the results were basically a foregone conclusion. Irish bookmaker Paddy Power even went so far as to issue early payouts to Hillary Clinton bettors totaling more than $1 million a full month before the election. As it would turn out, both votes put a lot of egg on a lot of faces.
Whether or not you were happy with either outcome, you have to admit it was an entertaining year for politics.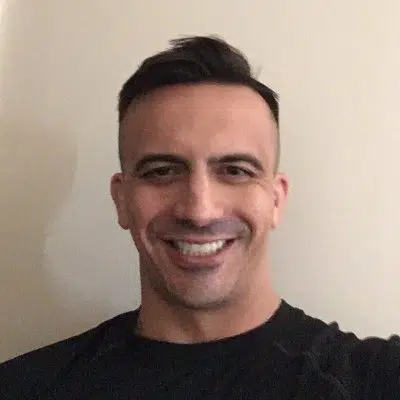 Wes Burns has more than a decade's worth of experience as a writer, researcher, and analyst in the legal online betting industry and is co-founder of OnlineBettingSites.com. Wes approaches his work from the viewpoint of players.