List of Active Betting Subreddits

As one of the 10-most active websites in the world and home to a massive community of real people, Reddit is a goldmine of interesting and useful information for just about every topic imaginable. Regardless of the topic that interests you, there is a high likelihood Reddit has an active community dedicated specifically to that topic.
The thing that makes Reddit different than other websites is Reddit is entirely community-driven. This means it isn't just one person writing all the content from one point of view. At Reddit, anyone can chime in with a comment and you are exposed to multiple points of view and differing opinions.
When it comes to sports betting in particular, one of the big reasons I like Reddit is the best sports betting subreddits do not have an agenda – they consist of normal people exchanging ideas. The people commenting are typically are not trying to sell you something or promote any bookmakers. In the end, what you get is a more organic exchange of ideas.
The downside to visiting betting sub-reddits is that anyone can sign up for a Reddit account and comment, no expertise necassary. It's up to you to read through the various comments, keep what you like and discard the rest. The voting system employed by Reddit does enforce some level of quality control, but it is not perfect.
For those unfamiliar with Reddit, you may find it confusing at first. Just stick with it for a while and you will get the hang of it. The basic rundown is this: Reddit.com is the main website and the homepage is a mish-mash of popular topics.
Subreddits are the individual communities within Reddit that focus on a specific topic. The URL structure for any particular topic looks like this, for example: www.reddit.com/r/sportsbetting.
During conversation, Redditors (people who use Reddit) drop the full URL when referring to other subreddits. Thus, someone might refer to the sports betting reddit as just r/sportsbetting.
Within each subreddit, people can start topics of discussion by either submitting a link to something interesting or writing a post of their own. In both cases, other people can stop by to read the post or visit the link and have a discussion around the topic at hand. Each subreddit is full of these discussion threads, so there is quite a bit of interesting content and discussion to peruse at your leisure.
Now, let's get to the topic at hand. The following betting related subreddits are organized by category and then listed in order of the number of subscribers. In general, the more subscribers a subreddit has, the more active it is.
Note: All subscriber numbers were originally collected on 24 May, 2017 and will be updated as needed.
Best Sports Betting Subreddits
These subreddits are geared towards sports betting in general. There is no singular focus on a specific type of sport, but the content mostly centers around mainstream sports such as soccer, football, MMA, baseball, basketball, tennis and so on.
---
r/sportsbook: 33,833 subscribers
r/sportsbook is a great all-around sports betting community that is active, well-moderated and interesting. Daily sports betting threads for specific sports leagues are useful for timely information and opinions. You will also find the occasional highly informative post such as this one that really digs into the math behind sports betting strategies.
The subreddit sidebar (which is located on the right side of the screen when viewing from a desktop) also contains useful resources and links to other websites. For example, they link out to betting calculators, basic betting terms, statistics, other useful tools and related subreddits.
No matter which sport you enjoy, r/sportsbook is always worth a look. You will also find the occasional thread dedicated to eSports betting and other niche sports.
Visit: https://www.reddit.com/r/sportsbook/
---
r/SoccerBetting: 18,398 subscribers
If you like to bet on soccer, you are in luck. This is one of the best betting subreddits of all and it is all football, all the time. The sub is highly active and has a friendly community that shares everything from big scores to the latest betting tips.
The frequent live betting / watching threads are a great place to hang out during big matches and talk about what's happening, how your bets are faring and more. Other topics of discussion include everything from betting tips to people asking how in the heck in-play betting sites are able to keep track of so many games happening all at once.
Visit: https://www.reddit.com/r/SoccerBetting/
---
r/SportsbookReview: 138 subscribers
This is not the largest or most active betting subreddit, but new reviews are posted just often enough to keep it fairly up to date and very useful. Anyone can visit to leave a review, and reviews are grouped together into one thread for each betting site.
The reviews here are not very in-depth, but they offer the advantage of not being written by people who receive compensation from those same books. These are some of the most organic sportsbook reviews you will find on the internet.
Visit: https://www.reddit.com/r/SportsbookReview/
---
eSports Betting Subreddits
There are two major eSports betting communities on Reddit. One is dedicated to Counter-Strike and the other is dedicated to Dota 2. Both are full of useful information for upcoming matches, strategies for smart betting and recommendations of where to bet on eSports online.
---
r/csgobetting: 46,664 subscribers
Interestingly, r/csgobetting is the largest betting-related subreddit on all of Reddit. If you're into eSports and Counter-Strike in particular, this is the subreddit for you. New threads are started each day for upcoming matches in addition to a daily thread for general CSGO betting discussion.
The daily betting threads normally get upwards of 150-200 comments each while the threads dedicated to specific matches are good for 10 or more comments at a time. You will also find the occasional general strategies thread and threads discussing which betting sites are the best for CS:GO. In all, this subreddit is chock-full of useful information.
Visit: https://www.reddit.com/r/csgobetting/
---
r/Dota2Betting: 1,970 subscribers
Dota2Betting is not nearly as busy as some of the other subreddits discussed here, but it is still worth browsing if you bet on Dota2. You can expect to find at least two or three new threads each day. The Dota 2 subreddit consists primarily of daily predictions threads along with the occasional thread for individual matches or big events.
The Dota2 betting subreddit has lost a good deal of its activity in the wake of the Valve skins betting scandal that resulted in the closure of many skins betting sites, but you can still find a good deal of discussion and commentary useful for regular real-money betting. The sidebar also contains a number of links that you will find handy for statistics and betting research.
Visit: https://www.reddit.com/r/Dota2Betting/
---
Horse Racing
Horse racing betting is a bit of a slow topic at Reddit, but there are still a couple horse racing betting subreddits that you may find helpful.
---
r/horseracing: 3,810 subscribers
The general horseracing subreddit is fairly active considering it has fewer than 4,000 subscribers. New threads are started daily, although the discussion does not often exceed 5 or 10 comments. Bigger horse racing betting events such as the Kentucky Derby and Preakness Stakes do result in a significant amount of discussion however.
This subreddit is open to all horse racing discussion, but it definitely has an emphasis on races held in the USA. Threads started in this subreddit cover a broad range of topics including everything from upcoming race previews to basic handicapping questions to people posting screenshots of winning tickets.
Visit: https://www.reddit.com/r/horseracing/
---
r/HorseRacingUK: 302 subscribers
Whereas r/horseracing focuses on the US racing scene, r/HorseRacingUK is all about horse races hosted in the UK. This subreddit is the least active of all we have discussed today, but the occasional news article and daily tips threads do offer some interesting and useful commentary that will help you in your handicapping endeavors.
Visit: https://www.reddit.com/r/HorseRacingUK/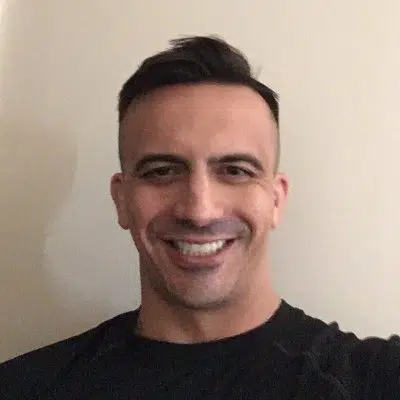 Wes Burns has more than a decade's worth of experience as a writer, researcher, and analyst in the legal online betting industry and is co-founder of OnlineBettingSites.com. Wes approaches his work from the viewpoint of players.