The Rise of eSports Betting
Red Bull sponsorships, sold out World Cup stadiums and live coverage on ESPN sound like all the hallmarks of your typical sporting event. Incredibly, I'm not talking about football or the X Games but eSports – competitive multiplayer video games.
eSports are starting to look more and more like traditional sports. Now, you can add sports betting to the list of things eSports have in common with what we traditionally associate with "sports." The Costa Rican Times published a news piece yesterday in which it revealed that betting on eSports is a quickly-growing industry of its own.
They caught up with Phil Hudson from Pinnacle Sports who explained that wagers on matches in Dota 2, StarCraft II and League of Legends are topping the numbers put forth by a whole host of traditional sports. Mr. Hudson said that eSports is Pinnacle's fasting-growing market and now ranks as the 8th most popular sport for wagering on their website, placing it ahead of golf.
According to the Costa Rican times, Pinnacle alone has booked more than 350,000 wagers on eSports so far in 2014. Pinnacle isn't the only website getting in on the action. Tony Sports also hosts the occasional eSports wager while sites such as EgamingBets.com offer extensive coverage of eSports leagues. Unlicensed betting sites in South Korea also reportedly do big business on eSports, but it is anyone's guess as to what kind of numbers they're actually seeing in the underground gambling market.
And if all that wasn't enough, eSports has even seen its own match fixing scandals. A professional League of Legends player from South Korea accused his team manager of match fixing and illegal gambling before attempting suicide by jumping off a 12-story building earlier this year. Thankfully, he survived the fall and seems to be in better spirits these days.
It has been a long road towards legitimacy and acceptance of eSports. First, the original professional leagues had to stay in business. They managed that and continue to grow. Then, they had to prove wrong the doubters who said eSports would never attract the necessary publicity or prize money to go mainstream. They managed that as well.
A big win for eSports came last year when the US government officially recognized eSports pros as legitimate athletes. For a long time, it was a long and complicated process for foreign pros to obtain visas to enter the US. As Forbes put it, coming to a country to play a video game "isn't always the easiest sell." That changed in 2013 when the US began awarding the same types of visas awarded to athletes to eSports players as well.
It looks like the next step on the road to legitimacy is dealing with sports betting just like all the other leagues. How the industry manages match fixing and gambling remains to be seen. It's a good problem to have, though. You know you're doing something right when your sport is capable of attracting 350,000 wagers at a single betting site in a single year.
Image credit: Yarl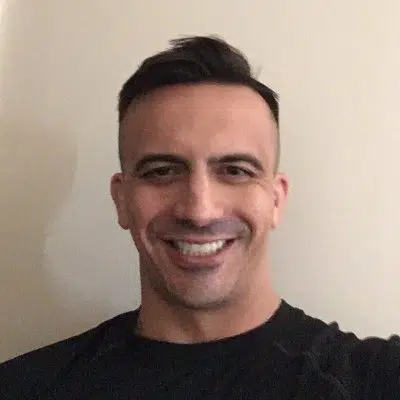 Wes Burns has more than a decade's worth of experience as a writer, researcher, and analyst in the legal online betting industry and is co-founder of OnlineBettingSites.com. Wes approaches his work from the viewpoint of players.