UK Gambling Commission Slaps Stricter Customer ID Rules on Operators

As part of its three-year plan to make gambling "safer and fairer", the UK Gambling Commission has unveiled new rules slated to come into effect on 7 May 2019. Among them are new restrictions placed on betting operators governing customer identity verification.
Under the new rules, online gambling operators will be required to verify the age of players much faster than they are currently required under existing regulations..
What do the new age verification rules say?
In a nutshell, betting sites currently have 72 hours to verify the ages and identities of customers before permitting withdrawals. The new rules published last week remove that 72-hour window in favor of requiring verification before the first deposit is made or bet is placed.
This new rule will require licensed UK betting sites to conduct age and identity verification upfront prior to customers making deposits, placing wagers with bonus funds, or even accessing free-to-play games. Unless a customer's age and identity has been verified, that customer will be unable to deposit or even try the games for free.
"While free-to-play games are not technically gambling (there is no prize involved), there is no legitimate reason why they should be available to children," says the UKGC.
Making Recommendations Official
Last March, the UKGC published a 63-page online review entitled Review of Online Gambling highlighting four key issues that must be addressed in the current online gambling landscape, and recommendations on how to improve these areas.
The four areas were:
Age verification
Customer identification
Unclear and/or unfair terms and conditions
Ineffective customer interaction
When addressing the first point, the UKGC report said that the Commission would consult on amending the law to require age verification to be completed on all consumers before they can deposit money and gamble. The new rules published last week make these recommendations official.
Complaints About Withdrawal Delays
Another issue addressed in the March review was the fact that some operators unfairly requested additional identity requirements when their customers asked to withdraw their winnings. The new rules announced last week aim to solve this problem as well.
New Verification Rules
According to the new rules published on February 7th, 2019, remote licensees will be required to:
Verify the customer's name, address and date of birth before any bet can be placed.
Request further information to verify the player's identity promptly, and not use this as a way to delay the payment of winnings.
Inform players of the different types of identity documents that may be required before they deposit funds
Protecting Children and the Vulnerable
Speaking of the reasons behind these new rules, the Chief Executive of the UK Gambling Commission, Neil McArthur said that the changes would protect children and the vulnerable from "gambling-related harm". He also said that there were hopes that they would reduce the risk of crime linked to gambling and "make gambling fairer by helping consumers collect their winnings without unnecessary delay."
The CE said Britain is the largest regulated online gambling market in the world and the UKGC wants to ensure that it remains the safest and the fairest. He noted that the changes follow the March 2018 review and the Commission's widespread regulatory action into the online sector.
"We will keep using our powers to raise standards for consumers," he said.
Also commenting was the Secretary of State for Digital, Culture, Media and Sport, Jeremy Wright, who assumed office in July last year under the May government. He said that the changes added an extra layer of protection for children and young people who try to gamble online. He said that by extending strong age verification rules to free-to-play games as well, created a safer online environment for children, "helping to shut down a possible gateway to gambling-related harm."
Tense Relationship between UKGC and Betting Site Operators
For several years now, the relationship between the UKGC and online betting operators has grown tense as more and more restrictions have been placed on the industry. The UKGC began taking action several years back as part of an ongoing investigation into the way the industry fights problem gambling and money laundering. The UKGC has since slapped fines on major companies for infringements as a show of force.
In November this year, the UKGC fined three companies nearly £14 million as part of their failings to place effective safeguards against money laundering and problem gambling. At the time, McArthur warned operators to meet their obligations, saying that it was not enough to have policies and procedures in place without bothering to apply them.
"Any online operator that thinks it can ignore its duty to protect players should take note today – there will be consequences," he said.
Recently, the interim head of the Remote Gambling Association (RGA), a body representing the global online gambling industry, slammed the UKGC for failing to attend the ICE conference in London. The regulator declined an invitation to show its face at what is known as the world's largest gambling conference, irking RGA Chief Executive Wes Himes.
Himes told Gambling Compliance, "I see here regulators, good regulators from other countries who have come from all over to see innovation, but our own Gambling Commission won't come here."

"The Gambling Commission says it wants to collaborate, but I can't collaborate with an empty chair," he said.
Operators are now waiting for the UKGC's next directive which will address how they should interact with customers who display problem gambling behavior.
In the meantime, the market reacted to the UKGC's new rules regarding identity verification, with shares of major operators such as 888 Holdings and GVC Holdings dipping slightly this week.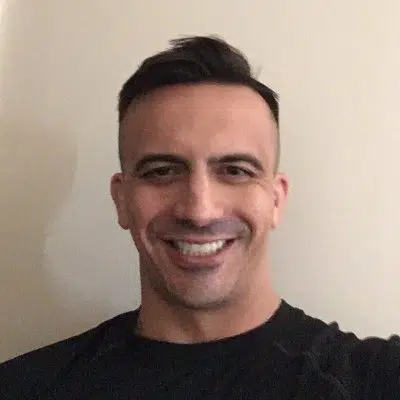 Wes Burns has more than a decade's worth of experience as a writer, researcher, and analyst in the legal online betting industry and is co-founder of OnlineBettingSites.com. Wes approaches his work from the viewpoint of players.