Is Your Account Restricted When You Bet on Sports? It Might Not Apply to Horse Racing

As I improved my skill as a bettor, I came across an unexpected obstacle. You see, I naively believed that as long as you didn't cheat and obeyed the rules, a bookmaker would be unable to prevent you from winning.
How wrong I was! It turns out that they can do precisely that by restricting your bets to pennies or even close your account completely.
---
Consider Betfair for Unrestricted Wagering:
---
The only thing it seems you need to do to get your betting account restricted is to show competence in your wagers. Bookies want five-team-Acca punters who have no concept of value. As soon as a punter opens an account and shows he/she is shrewd, they will be prevented from winning in a heartbeat.
It is staggering that bookmakers are allowed to make all the rules and throw their toys out of the pram when things don't go their way. A case in point is the impending reduction on the maximum stake on Fixed Odds Betting Terminals (FOBTs) from £100 to £2.
Bookies moan that the restriction (ironic eh?) will destroy their profits and cause them to lay off staff. They don't mention the fact they are contributing to urban decay, do they?
Why Do Bookmakers Restrict or Close Betting Accounts?
There are a multitude of reasons, and in the terms and conditions of a betting website, it will say that the bookies can restrict or close your account at any time for any reason. I have had my betting account restricted at over 20 bookmakers, and I can tell you that they rarely give you a reason beyond "it is a trading decision."
In my case, it means, "Sorry mate, you're actually good at betting, and we don't like that." It is amazing that there is still a lack of regulation regarding this point and that bookies, who are in a risk-based industry, are allowed to eliminate their risk.
In the corporate world, such an action would be classified as being in breach of anti-competition laws. After all, as a punter, I am their "competition," and they are preventing me from "doing business" for no good reason.
Anyway, aside from winning money, there are a few other ways to have your account "gubbed":
Not Taking Free Bets & Bonuses: This is a red flag because professionals don't accept specials and offers unless there is value involved.
Bet Size: If you are betting unusual amounts, such as £36.44 instead of £37, the bookie will think you are "arbing." That is, arbitrage betting; the process of taking advantage of pricing errors amongst the dozens of online bookies. When you find such an error, you can place a bet on one bookmaker and bet against it on another; guaranteeing a profit regardless of the outcome.
Competence: It isn't just profitability that catches you out; it is a display of competence. Your betting patterns could lead to a ban. Bookies want people who bet on the Premier League and on accumulators; they don't want someone betting on Estonian Fourth Division football.
One Restriction Doesn't Mean Total Disaster
One thing I have learned is that being restricted from betting on an account doesn't mean you can't use that account anymore. If you like to bet on football and now find you can only bet £0.45 per game, try betting on a horse race and be shocked. It happened to me at several bookmakers and I'm still here.
At one point, I was only allowed bet $5.85 on a women's football match on a market where the odds were 4.33. Interestingly, I had an entirely different experience betting on a horse race at similar odds.
At this bookmaker, I searched for a race where I could find a suitable horse. Eventually, I found a runner at an upcoming race priced at 4.33, the same odds as the football match. It turns out I was allowed to bet a maximum of $1,170 on the race! I was also allowed bet $2,836.36 on the favourite in that same race.

It was a similar story with other sports. I could bet up to $812.50 on Sergio Garcia winning an upcoming golf tournament at 16/1 and $866.67 on Stuart Bingham to win a snooker match at odds of 3/1. For the record, I did not make any of those bets, but it is amazing that I am only restricted on football and nothing else.
Clearly, this bookmaker knows of my ability to bet on football matches but is willing to let me bet on other sports with the assumption I know little about them; an assumption based on the fact that I never bet on golf or tennis!
Minimum Bet Guarantee
There is even better news for horse racing punters: Some bookmakers are now allowing restricted customers to wager more heavily on races. William Hill, and BetVictor are among those who allow you to place a bet to a maximum payout of £500 (other bookies have higher thresholds) on Class 1 and Class 2 races.
If you back a horse at odds of 5/1 for example, you can stake up to £100. If you back a horse at Evens, your maximum bet is £500. Coral, Ladbrokes and William Hill are among those that allow minimum payouts of up to £5,000 on all ITV races.
Does this mean the bookmakers will do the same for other sports? Don't bet on it! Horse racing depends on gambling to survive, so it makes sense for bookmakers to ensure the gravy train keeps rolling.
Also, the Betfair Exchange has every race from the UK and Ireland, and most races from around the world, easily available and usually with better odds. The Exchange doesn't restrict anyone, so if bookies continue to ban punters, they lose out to exchanges in the long-term.
Therefore, if you are restricted to pennies on football or any sport, you don't necessarily need to close your account if you like betting on horse racing; although in most cases, the minimum bet guarantee only applies to high-grade races which are notoriously hard to call.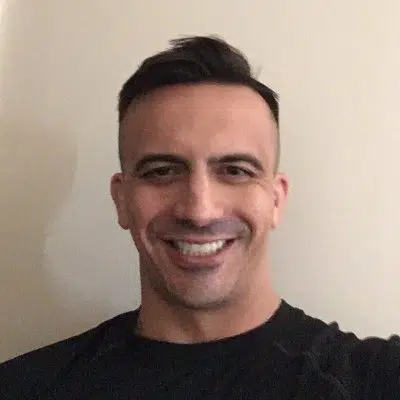 Wes Burns has more than a decade's worth of experience as a writer, researcher, and analyst in the legal online betting industry and is co-founder of OnlineBettingSites.com. Wes approaches his work from the viewpoint of players.