188Bet Cites Commercial Decision for Abrupt UK Exit

UK and Irish punters were left feeling frustrated after online betting site 188Bet.com suddenly announced its exit from the British gambling market. 188Bet has so far given no reason for the abrupt exit beyond it being "a commercial decision in a very competitive market."
The move does not affect other 188Bet brands around the world; it relates only to 188Bet in the UK and Ireland. Business as usual will continue for punters in other countries.
Important: What UK and Irish Players Need to Do Immediately
Players with an active account may withdraw their outstanding balance from 188Bet.co.uk any time until August 30th, 2019. After this date, the account will permanently close and players will no longer be able to log in.
Funds that are not withdrawn after the cut-off date will be donated to responsible gambling charities.
If players have no current balance in their account, no further action is required. The account will be closed permanently and no access will be allowed.
What's Really Behind the 188Bet Closure?
Besides saying that this was purely a commercial decision, little is known about 188Bet's latest move. The group has reassured customers that is not an issue of solvency, and in fact stated in an FAQ page that "188BET.co.uk (Annatar Limited) remains solvent" and that players' funds "are segregated and will remain safe".
Annatar later issued a statement insisting it is "fully able to meet all its financial obligations which include its customer funds that remain ring-fenced and safe."
"We have provided advance notice of this to our regulators and we will manage the closure of our Great Britain, Northern Ireland, the Channel Islands, Gibraltar and Ireland business and return customer funds in an orderly manner," the group added.
Repeated assurances that the company remains solvent should be good news for players who have been given ample time to withdraw their funds, and ante-post wagers will be settled if the events are completed by the end of June.
However, if the company is solvent, UK betting analysts are questioning the justification for voiding longer-term bets.
In his blog Talking Horses in The Guardian, author Chris Cook suggests 188Bet.co.uk offer punters a cashout offer on longer-term bets.
Bad Taste from BetBright Affair
The overnight departure of 188Bet from the UK and Ireland comes uncomfortably close on the heels of the BetBright affair from earlier this month. That story involved online betting group 888 acquiring the BetBright sports betting platform for £15 million and voiding some outstanding bets.
The deal was celebrated by 888 Chief Executive Itai Pazner, who called the company's third acquisition in recent months "an exciting milestone." He also said BetBright would increase the long-term prospects of 888 in the growing international sports betting market.
But behind the scenes, players were seething at the sale, angry that BetBright ceased trading and declared all outstanding ante-post bets void. Unlike the case of 188Bet.co.uk, players were only given 30 days to withdraw any outstanding funds from their accounts.
The fact that BetBright voided its ante-post bets so close to one of the biggest horseracing events in Europe, the Cheltenham Festival, also left a bad taste in players' mouth. Many punters place their bets on major races several weeks – or even months – in advance. The decision also affected season-long bets on football such as Premier League winners. The bad publicity finally saw 888 agree to honor bets that were placed on the Cheltenham Festival.
The UK Gambling Commission (UKGC) also angered BetBright players by taking no action in that case. Following the BetBright fiasco, the regulator said in a statement that it was powerless to take further action against the sports betting group.
In its statement, the UKGC claimed it essentially lacks "the powers to insist that an operator stays in business until all the results of ante-post bets have come in". The UKGC considered BetBright's decision to return stakes to customers as "the best option available for the vast majority of customers in what is an unusual and difficult situation."
In his article, Chris Cook quotes Brian Chappell of Justice for Punters, who says this about the 188Bet issue:
"It's really good to see that customer funds are safe, unlike in other cases, but it would appear that the Gambling Commission following the recent BetBright closure has set a standard whereby bookmakers despite being solvent can renege on bets, which is a poor precedent for a regulator to set."
Effect on British Sports Sponsorship
188Bet, operated by Annatar Ltd, is fully licensed and regulated by the Isle of Man Gambling Supervision Commission. The in-play specialists offer around 10,000 live games for in-play betting each month.
The platform is mainly Asian-facing, but actively sought a UKGC license to be allowed to sponsor UK sports teams. The group hoped to increase its exposure to Asian players who are huge fans of UK football. 188Bet went live in the United Kingdom in 2006.
In 2009, the group became the first company to sponsor two Premier League clubs after striking a deal with Bolton Wanderers and Wigan Athletic. It also had lower-tier sponsorship deals with Manchester City, Chelsea and Liverpool.
In 2016, 188Bet saw its logo displayed on the Wigan Warriors Rugby League Club match shirts, having worked with the club as its betting partner since 2010.
However, the loss of 188Bet will be most keenly felt in the horseracing industry. The group has made a major commitment to UK racing over the years and in 2017, the company backed a record 50 races at high-profile meets. The firm has been associated with some of the top events in the racing calendar, including the Haldon Cup at Exeter and the Old Roan Chase at Aintree.
New sponsors will now have to be found for the Chester Cup and the Solario as well.
The industry now waits for an official statement by the UKGC and waits to see what can be done about solvent companies suddenly voiding bets.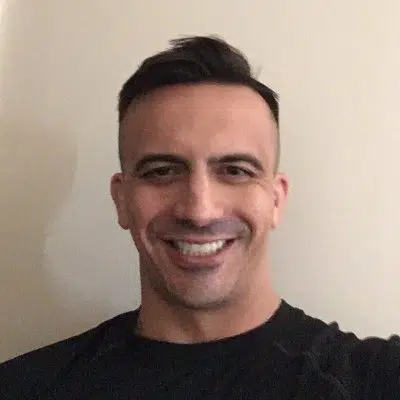 Wes Burns has more than a decade's worth of experience as a writer, researcher, and analyst in the legal online betting industry and is co-founder of OnlineBettingSites.com. Wes approaches his work from the viewpoint of players.