Looking at the 12 Oldest Sports Betting Sites Still Operating Today

Bookmaking is a tough and unforgiving business that has seen many promising startups go live, begin making a name for themselves and then implode in spectacular fashion as a result of small mistakes that spiral out of control. Taking bets from the public is a high volatility business and many betting sites have found their brand stuck for cash and unable to pay out customers.
We tend to take for granted just how competitive the business is. We get used to seeing the same big names year after year chugging along, taking bets and paying winners. But for every Bet365, there are a hundred sports betting sites that failed and left their players high and dry. The best indicator of any betting site's financial viability can only be wrought from the test of time.
Today, we will be looking at the oldest online bookmakers that are still alive today. The fact that these books have remained standing over the years while many others came and went is testament to savvy management and business sense. These are the 10 oldest online bookmakers still alive today.
Oldest Betting Sites: Selection Criteria
There are two ways we could have gone with this post as far as defining "oldest." One was to document which online sports betting sites actually launched first. The other was to document the oldest bookmakers that existed in the real world before going online. We chose the second option as it takes a longer-term view and shows just how experienced some of the oldest bookmakers really are.
Some of the oldest online bookmakers can dated in terms of centuries. The Ladbrokes name, for example, has been active in some form another across three distinct centuries: the 1800s, 1900s and 2000s. Bet365, BetFred and William Hill were also each active well before "internet" was even a word. In fact, all of the 10 oldest betting sites predate the internet by a significant margin.
We will begin with the oldest bookmakers and work our way forward in time from there.
Ladbrokes: 1902

The official founding date of the Ladbrokes bookmaking service as we know it today is pegged at 1902. However, its roots date even further back in time to two men known only as Schwind and Pennington who partnered to back horses trained by Pennington at Ladbroke Hall as early as 1886.
In 1902, Arthur Bendir joined the partnership and his influence led to the trio deciding to bet against horses as well as back them. This effectively turned the three-man crew into a proper bookmaking business. Later that year, they took up an official name inspired by the training grounds: Ladbrokes.
The Ladbrokes name may only date back to 1902, but we can see that the original founders were involved in bookmaking well before that time. Either way, Ladbrokes is the oldest bookmaker still in operation today.
Unfavourable gambling laws in those early days made life complicated for the fledgling bookmakers, but Ladbrokes persisted until the Betting and Gaming Act legalised betting shops in 1961. Ladbrokes opened its first shop in 1962 and embarked upon a mission of growth that continues to this day.
Ladbrokes joined the internet age in 2000 with the opening of Ladbrokes.com to begin taking their first bets online. They continued their real-world operations as well and by 2003, Ladbrokes operated nearly 2,000 betting shops alongside its online business.
In 2016, Ladbrokes joined forces with the second-oldest betting company to form the Ladbrokes Coral Group. The group now operates more than 3500 shops and altogether brings in more than £2 billion in net revenue per year. Ladbrokes and Coral maintain separate brand identities and run independent online betting sites, but the company is now traded under one name on the London Stock Exchange.
Coral: 1926

The bookmaker that would one day become a multi-billion-pound business began from humble beginnings with a man named Joseph Kagalitsky. He was born in Warsaw in 1904 and moved with his mother to Britain in 1912. It was at that point the family took up the "Coral" surname and Joseph became "Joe." Here we can already see the very early beginnings of what would later become Coral bookmakers.
Joe Coral held a variety of odd jobs as a young man, but his life would change forever after he got involved underground bookmaking in 1926. By 1936, he had set up shop as a bookmaker for local greyhound races and had caught the attention of the police. At that time, bookmaking was illegal. The police had long suspected him of running an illegal betting operation and failing to declare income derived from the activity, but were never able to prove their suspicions.
These early years as an illegal bookie nearly came back to bite him years later when he applied for naturalisation in 1952. Joe Coral was nearly rejected until senior officials intervened on his behalf, stating that their previous suspicions were not enough to deny his application. According to a 2005 report from The Telegraph, one official said "for a bookmaker in Stoke Newington, he is not a bad sort of fellow."
Coral opened his first betting shop in 1961 after the law was changed to allow retail bookmaking and Joe continued to grow his empire from there. After merging with Ladbrokes in 2016, the Ladbrokes Coral Group became one of the biggest betting businesses in the world with retail and online operations across the planet.
Totesport: 1927

The Tote, originally known as the Horserace Totalisator Board, was established in 1927 by order of Winston Churchill to manage all pool betting for British horse races. The Tote remained under government control until 2011, when it was sold to Betfred in a £265 million privatisation deal.
After years of privatisation rumours, the government finally began a competitive bidding process to sell The Tote. Betfred won the bidding process in 2011 with a purchase offer of £265 million. The deal granted Betfred / The Tote a seven-year monopoly over UK pool horse racing at the UK's 60 racecourses. Betfred elected to continue running pools betting under the Totepool / Totesport names.
In addition to its presence at UK racecourses, Tote operates 500+ betting shops and has online operations at Totesport.com. Despite the loss of its monopoly over tote betting in the UK, the Totepool name is so well engrained in British betting culture that it will likely maintain a strong position in horse racing for years to come.
Meanwhile, the Betfred side of the business operates nearly 1400 betting shops, employs more than 10,000 people and was last ranked as the UK's fourth-largest bookmaker. They also accept sports and horse wagers online at Betfred.com.
William Hill: 1934

Like many of the oldest bookmakers in the world, William Hill began at a time when bookmaking was illegal in the UK. It all began with a young William Hill who got involved in running bets as a youth before he branched out on his own to act as an independent bookmaker throughout the 1920s.
His first attempts at running a bookmaking service ended in failure, but William Hill was not deterred. In 1934, he set up a semi-legal betting shop that accepted wagers via post (cash betting was still prohibited at the time). During that time, he also took illegal cash wagers and slowly became a popular, well-liked bookmaker.
William Hill was slow to adapt after retail betting shops were legalized in 1961. He is said to have once stated that such shops were "a cancer on society." But he watched as competitors embraced the new business model while he sat on the sidelines and eventually he could take it no longer; William Hill opened his first betting shop in 1966.
Business boomed and Mr. Hill retired in 1970, then died in 1971. The business continued on in his name and grew over the years to become the behemoth we know today. William Hill Plc went public in 2002 on the London Stock Exchange and has done well ever since.
Today, William Hill has operations in the United States, Australia, the UK in addition to its online betting site which accepts customers from around the world. Nearly 2400 betting shops in the UK alone operate under the William Hill banner while the website boasts 2.2 million active customers.
BetVictor: 1946

BetVictor (formerly known as Victor Chandler) was established in 1946 by William Chandler. Rumours persist that William Chandler was involved in illegal bookmaking as early as the 1920s, although the truth of that claim has been lost in the mists of time.
What we do know is Mr. Chandler constructed Walthamstow Stadium greyhound track on the grounds of an existing greyhound track. Walthamstow Stadium opened for business in 1933 and began officially taking its first racing bets in 1946. While it is entirely possible William Chandler was involved in sports betting prior to that date, 1946 is now marked as the official beginning of the company that we know today as BetVictor.
William Chandler later passed the business down to his son, Victor Sr. Note that this is not the Victor for which "Victor Chandler" was named. Victor Sr. died unexpectedly and the business was passed on to Victor Jr., who was in his early twenties at the time.
It was a rough transition, but the young Victor Chandler Jr. rose to the occasion. He received the business on the brink of bankruptcy, but sold off some of the group's betting shops, regrouped and began building a powerhouse bookmaking brand. Eventually, the bookmaking business would take his name to become known as "Victor Chandler."
Victor Chandler ran the business successfully for decades and saw the opportunity in online sports betting early on. The Victory Chandler company began accepting long distance phone bets before online gambling was even an established industry. In 1999, Mr. Chandler set a trend when he chose to relocate the entire business to Gibraltar in order to avoid costly gambling taxes collected in the UK. Many other bookmakers would make similar moves in the following years.
Several changes in the brand name followed in subsequent years. In 2004, Victor Chandler rebranded to VC Bet. They reverted the name back to Victor Chandler in 2008 but then rebranded yet again to BetVictor in 2012.
Victor Chandler Jr., retired from the business in 2014 and sold it off to Michael Tabor. Mr. Tabor remains the sole owner today. These days, BetVictor is one of the largest betting sites in the world, employs 400+ people and has customers hailing from more than 150 countries.
Betsson: 1963

Betsson can be dated back to a small Swedish company founded in 1963. Bill Lindwall and Rolf Lundström founded AB Restaurang Rouletter. They opened their first casino in Gothenburg and also got into the business of distributing slot machines to restaurants across Sweden.
AB Restaurang Rouletter rebranded to Cherry in 1972 and received a big short in the arm the following year after legislation was passed allowing restaurants licensed to sell wine to also provide real money slot machines. Cherry pounced on the opportunity and quickly achieved control of 55% of the slots market in Sweden.
Cherry faced its first mortal threat in 1978 after new legislation was enacted to ban all slot machines across Sweden. This destroyed Cherry's core business with little warning and the company scrambled to regroup, reorganize and stay afloat.
They navigated those treacherous waters and by 1986 they were providing slot machines and operating casinos throughout the Eastern European market. In 1992, Cherry began withdrawing from the European market to focus once again on various domestic gaming markets in Sweden.
Cherry set its sites on a UK-licensed gambling company in 2003 and purchased its first stake in Betsson. Cherry completed the acquisition of Betsson in 2004 and then relocated Betsson to Malta in 2006. During this time, Cherry split its business into three arms focusing on different areas of the gaming business with Betsson being one of those arms (the other two being Cherry and Net Entertainment).
Betsson saw tremendous growth from that point onward, including acquisitions of other noted gaming companies such as the Nordic Gaming Group and Betsafe. Today, Betsson accepts customers from around the world but remains especially popular in the Nordic region and certain parts of Europe.
Paf: 1966

The Åland government established Paf in 1966 to be the monopoly provider of gambling on the Åland Islands with 100% of profits being directed to good causes and supporting public projects. The name Paf is short for both "Ålands Penningautomatförening" and the company's tagline, "play among friends."
Over the years, Paf has donated more than €245 million to good causes. Their dedication to supporting charitable organizations serves as one of the site's main selling points. Punters know that when they play at Paf, they are providing money to a good cause rather than a for-profit company.
The company remains controlled by the government to this day and now offers its services online at Paf.com. Its online operations have been the source of some controversy in Finland as several mainland operators contend that Paf infringed upon their monopolies by accepting customers from across all of Finland. At one point, the Finland government found that Paf's online gambling activities were illegal, but Paf refused to back down and remains in operation today.
As a result, other Finnish gambling sites were allowed to take their services online as well. Gamblers in Finland now have access to a handful of legal betting sites that are local, reputable and trusted. As for Paf, they still offer sports betting, casino games, bingo and poker online at Paf.com.
Betfred: 1967

From a single betting shop opened more than 50 years ago, Betfred has grown to become one of the UK's largest bookmakers and racing betting providers. Brothers Fred and Peter Done went into business together in 1967 to open their first betting shop in Salford. As the story goes, the Done brothers were able to finance their first shop largely due to a large bet they placed on England winning the 1966 World Cup.
They opened their second shop in 1969 and continued to expand from there. By 1997, Betfred had 100 shops in operation. Their growth accelerated at this point and just three years later, Betfred had doubled its business with 200 shops now in operation.
Betfred expanded to telephone betting in 2002 and established its web presence at Betfred.com in 2004. Their brick and mortar business continued to grow as well and by 2005, they had more than doubled again to 500 shops. In 2009, they opened their 800th shop.
2011 was another big year for Betfred. In July, they completed the purchase of The Tote from the UK government to take control of a large portion of the UK horse racing betting industry. As a part of the deal, Betfred and The Tote were granted a 7-year monopoly over pools betting for UK races.
The Betfred brand remains as strong as ever today with 1,380 betting offices and more than 10,000 employees.
Stan James: 1973

Stan James was formed in 1973 with the establishment of a betting office in Compton, Berkshire by Steve Fisher and James Holder. They had originally planned to call the company "Steve James," but opted to include Steve's wife Anne in the name as well since she was also a partner.
The "Stan" in the name was formed as a combination of Steve and Anne, with the "James" representing James Holder to create "Stan James." Stan James maintained a fairly small retail presence compared to some other bookmakers at the time, but the company's quick adoption of telephone and internet betting give the company an oversized reach and competitive edge.
The online business of Stan James was acquired by Unibet in 2015 for £19 million as a part of the latter's efforts to grow its presence in the UK. StanJames.com maintains its own brand identity online and its retail operations were granted a concession to continue operating under the Stan James name during the transitional period. At the time of the sale, StanJames.com employed 150 people in Gibraltar and saw gross wagering revenue of £10.5 million per year.
The Stan James retail business began its rebranding to Megabet in 2016 and saw significant growth that year. In 2016, Stan James acquired 37 betting shops after Ladbrokes and Coral agreed to sell off 359 of their betting shops to competing bookmakers in order to gain approval for the Ladbrokes/Coral merger.
Bet365: 1974

To effectively document the birth of Bet365, we have to look back further than the name itself which only dates back to 2000. The company's roots actually took hold in 1974 when Peter Coates purchased three betting shops. Those shops would eventually become the Provincial Racing betting estate and grow to consist of nearly 50 retail offices across the country.
Peter's daughter, Denise, was brought into the family business at an early age. He put her to work as a cashier in some of his betting shops and it was there that she got her first experience in bookmaking. Little did either of them know that this early experience would play an instrumental role in one day turning the Coates family into billionaires.
Denise later took up accounting and was given control of the family's betting shops which were struggling at the time. She was able to turn the business around and at one point acquired a competing chain to double the size of their retail operations.
Early on, Denise saw the great opportunity provided by online betting and became convinced that the internet was the next big thing for sports betting. However, few others shared her convictions and she was unable to convince venture capitalists to fund her plans to start an online betting site.
Thus, Denise and Peter made the biggest gamble of their lives: they leveraged their entire betting chain for a loan to start an online betting site. They called it Bet365 and officially established the name in 2000. Bet365.com went live and began taking bets online the following year.
Bet365 has come a long way since those early years. From its original headquarters inside a portakabin situated in a car park, Bet365 grew to become what is now the largest employer in Stoke-on-Trent with more than 3100 staff and annual revenues in excess of £1.5 billion. Despite its huge success, Bet365 remains a down-to-earth bookmaker and one of our most trusted betting sites to this day.
Paddy Power: 1988

Paddy Power was formed in 1988 when Irish bookmakers Stewart Kenny, David Power and John Corcoran teamed up to start a new bookmaking service. The upstart bookmakers differentiated from the beginning by taking an irreverent, lighthearted and generous approach that endeared them to customers. This was in contrast to an industry at the time that could be stuffy and inflexible when it came to dealing with customers.
Even in their early years, Paddy Power was willing to offer generous payout odds and refund losing wagers in light of unusual events. One example that perfectly encapsulates Paddy Power's style in those early years was their 1994 wager that offered 10,000 to 1 if Pope John Paul II was signed to the Glasgow Rangers.
In a 2003 interview with the Telegraph, Paddy Power CEO John O'Reilly explained that they did actually book a few bets on that market, but then refunded them upon news that the Pope had slipped in the shower and injured himself.
Paddy Power continues that tradition today with some completely off-the-wall markets such as the discovery of alien life as well as a full complement of traditional sports bets. This falls right in line with Paddy Power's funny and sometimes controversial adverts:
Paddy Power's expansion to the internet in 2000 gave the company global reach and set to moving a phase of high speed growth. In 2016, Paddy Power (now merged with Betfair) recorded operating profits of £330 million on back of £1.5 billion in total revenues.
Note – almost all of these brands are included in our detailed online bookmaker reviews, compare each operator and find trustworthy sites to wager at.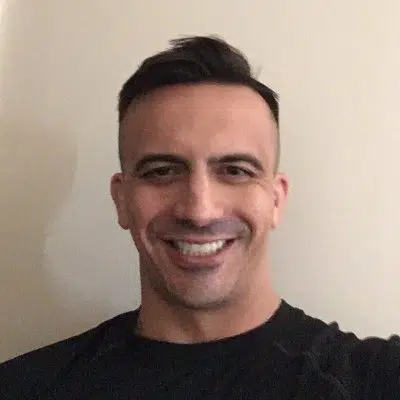 Wes Burns has more than a decade's worth of experience as a writer, researcher, and analyst in the legal online betting industry and is co-founder of OnlineBettingSites.com. Wes approaches his work from the viewpoint of players.