Three betting sites announced a new promotion this week that has already resulted in a "significant upsurge" in punters looking to bet on Cheltenham online. The festival is still more than two months away, but bookmakers have already reported a big surge in punters looking to lock in bets on their favourite runners.
Paddy Power, Bet365 and Sky Bet all decided to extend their non-runner, no bet offer to all 28 races at the upcoming Cheltenham Festival. The festival gets underway on 13 March this year and will feature some of the world's best horses across four full days of action to conclude on Friday, 16 March.
---
Book Your 2018 Cheltenham Festival Bets Today at: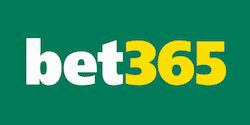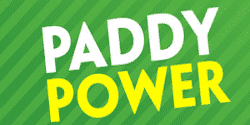 ---
Non-runner, no bet offers are fairly common, but rarely are they offered across so many races to be held in a single festival and almost never so far in advance. With this offer live at three major horse racing sites, punters can bet with confidence knowing they'll get their money back if their horse fails to line up on the day of the race.
Sky Bet was the first bookmaker to go full non-runner, no bet for all of Cheltenham on Monday according to the Racing Post. Bet365 followed later that day and Paddy Power jumped on the NRNB train on Tuesday. Now, all three betting sites are full speed ahead with non-runner, no bet guarantees offered for all 28 Cheltenham races.
This promotion comes at particularly handy time as this year's Cheltenham is full of uncertainty. We already found out earlier this week that Thistlecrack will be missing the Cheltenham Gold Cup following the discovery of a stress fracture in a leg and Death Duty has been ruled out for the rest of the season after suffering a hind joint injury during the Racing Post Novice Chase at Leopardstown.
The afore-mentioned bookmakers reported within a day that they have seen a huge upsurge in punters looking to have a flutter on Cheltenham 2018. Bet365 spokesman Pay Cooney told Racing Post yesterday that:
"We've seen a real upsurge in Cheltenham betting today. The non-runner, no bet concession has really galvanised it all. We've been non-stop.
"Footpad at 11-8 in the Racing Post Arkle has proved really popular, but the main theme has been the interest in the handicap chases such as the Ultima and Kim Muir. We've been inundated with requests.
"There have been plenty of life-changing multiples struck. I would imagine al bookmakers will be doing this by the end of the week."
The Significance of Non-Runner, No Bet Offers for Cheltenham
Thistlecrack and Death Duty were both highly anticipated runners approaching Cheltenham. Thistlecrack had been turning heads after a strong performance in the King George at Kempton and was looking like a 12-1 contender for the Gold Cup. Death Duty was likewise looking like a decent contender at around 8-1 for the JLT Notices' Chase and around 10-1 for the RSA Chase.
That's two promising horses knocked out just like that. Anyone with an antepost wager on either horse would have lost out due to the horses' sudden withdrawal. And that is where non-runner, no bet guarantees show their value when betting on horse races.
We could discuss antepost betting until we turn blue in the face, but the fact is a good portion of us punters like to lock in our prices early knowing exactly what we'll get. The advantage of antepost betting is obvious: we know exactly what we stand to win and we may end up locking in a better price than we would have otherwise.
There is also the risk that the horse goes off at a better starting price, but at least in that case we know we'll still be paid if our horse delivers. The biggest risk is the possibility of a horse pulling out before the race just like we saw this week with Thistlecrack and Death Duty. Anyone who had money on those horses without a non-runner, no bet guarantee is out of luck.
Non-runner, no bet offers eliminate the biggest risk of antepost betting. Rather than losing your bet outright, you get a refund and can simply load up on another horse. Sure, it's a lousy feeling when your favourite fails to run, but it sure is nice to have options when that does happen.