2016 British Grand Prix Betting: Odds and Preview

Fresh off the heels of the Austrian Grand Prix, we now turn our attention to the 2016 British Grand Prix this weekend at the Silverstone Circuit. Practices begin on Friday the 8th with the race itself taking place on Sunday the 10th. As one of the oldest and fastest circuits on the Calendar, Silverstone will undoubtedly give us another great race on Sunday.
For the most part, betting on the 2016 British Grand Prix will revolve around the Hamilton/Rosberg Mercedes duo. Between the two of them, they have won eight of nine races to date. Rosberg retains the driver's championship lead by 11 points, but Hamilton has cut down on the lead considerably.
---
Where to Bet on the British GP Online Today:
---
Nico Rosberg took the lead in the 2016 driver's championship with four wins in a row to begin the season before Max Verstappen came out of nowhere to win the Spanish F1 GP. Lewis Hamilton then took over and won two in a row at Monaco and Canada before Rosberg came back once again to win the European GP.
Last week at Austria, the battle between Hamilton and Rosberg went down to the final lap before the two collided once again. That clash ended up being one of the major headlines to emerge from Austria. What could have been a first and second place showing for Mercedes ended up being a first place finish for Hamilton and a fourth place finish for Rosberg.
It happened on the final lap with Rosberg leading the way. While Hamilton attempted an outside pass on the final lap at Turn 2, Hamilton made little effort to turn his own vehicle and let it go wide. The bump damaged Rosberg's front-wing and cost him what would have been a second place finish at worst. Instead, he finished in 4th while Hamilton cruised in to a first place finish.
Rosberg later explained that he was dealing with brake-by-wire issues, but it also seemed like he wasn't in any rush to make the turn either. He told told reporters that he was "absolutely gutted. We were battling and I was struggling a little with my brakes. I went a bit deep but that is fine because I am on the inside so I can dictate. So I was surprised when Lewis turned in and caused a collision. It's unbelievable."
One can't help but wonder if the Austrian GP serves as a metaphor for the 2016 season as a whole. In both storylines, we have Rosberg leading the way early in what could very well be a major victory for the German. But late into the race, he sees his rival gaining ground and preparing for a pass. Despite his best defensive maneuvering, Rosberg has so far been unable to keep Hamilton at bay. We saw how the story played out in Austria, but the race for the driver's championship remains wide open.
F1 British Grand Prix Betting Odds
Lewis Hamilton (1/1) is already priced as an early betting favorite on the back of his win at the Red Bull Ring last weekend. If he makes a repeat this weekend, that will make it three British GPs in a row for the hometown favorite and possibly put him back in the lead for the 2016 driver's championship.
Nico Rosberg (2/1) will likewise enter the British GP as the second betting favorite with odds of around 2/1 to win it. He has shown this year that he is more than capable of winning Formula 1 races. However, his performance last weekend and subsequent refusal to shoulder any blame for the clash with Hamilton on the final lap may cost him the psychological edge he needs over his rival. Instead of settling for a second place finish to give Mercedes the 1-2 at Spielberg, Rosberg's late turn-in caused him to finish in fourth.
Sebastian Vettel (13/2) took the lead in Austria for a bit, but then suffered a catastrophic tyre failure at the beginning of lap 27 and was unable to finish. This was his third "did not finish" of the season and must be immensely frustrating. However, Vettel remains a strong contender as every time he has finished a race this year, he has earned a trip to the podium.
Max Verstappen (14/1) earned his second podium finish last weekend by finishing in second place at the Red Bull Ring. The 18-year-old driver has now won once (Barcelona) and finished second in major races. He has a promising future, but as of now his odds remain significantly longer than the other top-tier drivers he'll be facing on Sunday.
Here's how the motor sports betting sites are pricing the British GP:
[table id=720 /]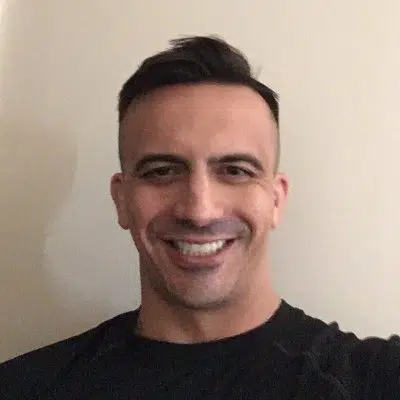 Wes Burns has more than a decade's worth of experience as a writer, researcher, and analyst in the legal online betting industry and is co-founder of OnlineBettingSites.com. Wes approaches his work from the viewpoint of players.