2016 F1 European Grand Prix Odds and Outlook
Formula 1 ventures into new lands with the 2016 European GP this year. Azerbaijan will host its first Grand Prix from Friday, 17 June – Sunday, 19 June in Baku. Early indications are that this will be beautiful city circuit with both challenging turns and nice, long straights that will give the drivers plenty of opportunity to race flat out at high speeds.
---
Book Your F1 Bets Today:
Rank
Betting Site
Bonus
Rating
Visit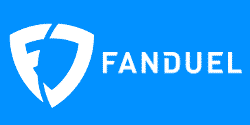 ---
A just over six kilometres, the Baku city circuit will be the second-longest on the F1 calendar. There are also notable narrow stretches, with the track becoming as narrow as 7.6m at one point. So far, it's tough to tell if there will be enough room to pass and give us a new spectacle or if we'll end up with something that more resembles Monaco with limited passing opportunities.
A test run video of the new circuit was released on YouTube and you can see it for yourself here:
With the new circuit in play, betting on the European GP is going to be a bit different than the norm. It's really tough to judge this track. In some ways, it looks quite dangerous considering the narrow streets and lengthy straightaways heading directly into 90-degree turns. That castle tower between Turns 8-11 looks particularly troublesome.
With passing opportunities limited in the many narrow parts of the race, the pole position should take even greater importance. As usual, we'll be paying extra close attention to Hamilton and Rosberg.
What Happened at the Canadian GP
Lewis Hamilton is back to his winning ways having won two GPs in a row. He turned the 2016 season around two weeks ago by winning the Monaco Grand Prix (which was also his first victory there in eight years) and then followed that up with a win at the Canadian Grand Prix on Sunday. In addition to giving Hamilton some much-needed momentum, those two wins cut deeply into Nico Rosberg's points lead. Hamilton trailed Rosberg by 43 points before Monaco and now trails by just 9.
And once again, there was a racing incident involving Lewis Hamilton and Nico Rosberg. This time it happened on Turn 1 of lap one with Hamilton heading through the corner and bumping tyres with Rosberg as Rosberg attempted to pass on the outside. There was some debate as to whether Hamilton was out of line, but this did happen on cold tyres on a cold track.
Rosberg went off and the incident certainly cost him places. He ended up taking fifth and losing 15 points to Hamilton after all was said and done. In speaking on the incident, Rosberg had this to say:
"Sebastian had a great start, I had a decent one and Lewis had a really bad one. In Barcelona I went round the outside of Lewis and it worked out really well, I went for the same one again today and he did a really hard racing manoeuvre.
"We touched and I was off and that's it. It didn't work out, I was very pissed off in that moment but that's racing in the end and it's my job to make sure I'm in front after a battle like that next time."
Ferrari's Sebastian Vettel got off to a strong start and quickly took the lead heading into Turn 1. He even managed to avoid a pair of suicidal seagulls and maintained control through lap 9. Hamilton took the lead in the 10th as Ferrari opted for a two-stop strategy. Hamilton then took his one stop at lap 24 and Vettel took the lead until his final stop on lap 37. Vettel re-entered the race trailing less than 8 seconds but was unable to close the gap despite fresher tyres and settled for a second place finish.