2016 F1 Singapore Grand Prix Preview and Odds
One of the most unique and challenging races of the year comes to us in the form of the 2016 Singapore Grand Prix on Sunday, 18 September. Humid conditions, disrupted sleeping patterns and a long course make this a taxing event for the drivers but a great spectacle for the fans. The 2008 edition of the Singapore GP served as the inaugural night race, and remains the only race on the calendar that takes place entirely under the cover of darkness.
As usual, Lewis Hamilton and Nico Rosberg have been priced as the number one and two favourites by motor sports betting sites even though Team Mercedes had one of its worst performances in a long time at this track in 2015. Nico Rosberg had to settle for a 4th place finish and Lewis Hamilton didn't even finish in last year's Singapore GP.
---
Bet on the Singapore GP Online Today:
Rank
Betting Site
Bonus
Rating
Visit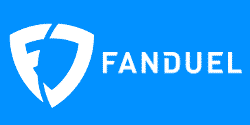 ---
Mercedes has even admitted they can't be entirely sure what went wrong in Singapore. Toto Wolff of Team Mercedes recently said they could not fairly pin last year's troubles on just one factor, but rather a storm of circumstances that make it difficult to analyze the issue. He said they have held meetings regarding what happened last year and believe they may have gotten a handle on how to improve this year.
Wolf also alluded to it being impossible to build the perfect car for every track. Race cars are designed to win at not just one track but to get the best possible average time across the full season. Some tracks may just be "outliers" that are difficult for cars that otherwise perform reliably throughout the season.
From Wolff via MotorSport.com:
"There is no silver bullet. There is not one thing that went wrong. Many things went together, which is why I am excited and curious to see how Singapore is going to work.
"…you can play the blame game and say the engine is not good enough. But if your car is draggy and has a rake like you are doing a handstand, then you cannot expect to go fast on the straights. It is about finding the best compromise and let's see what happens in Singapore."
Those are not the most inspiring words of confidence, but if anyone can make a turnaround in Singapore, it is Team Mercedes. A quick look at the Singapore Grand Prix betting odds shows the online bookmakers are certainly confident in Mercedes' ability to perform in Singapore.
Grand prix betting sites have priced Lewis Hamilton at 11/8 as the favourite followed by Nico Rosberg at 3/1 as the second-favourite. Other contenders include Daniel Ricciardo (7/2), Max Verstappen (13/2), Sebastian Vettel (9/1) and Kimi Raikkonen (20/1). The rest of the field is priced at anywhere from 200/1 to 4000/1.
Recapping the Italian Grand Prix
Lewis Hamilton entered the Italian Grand Prix as the favourite, but another poor start on his behalf saw him hand the race over to teammate Nico Rosberg. This was supposed to be Hamilton's race after serving his penalty in Belgium, minimizing the damage by taking a respectable third place finish there and getting more room to breathe with engine upgrades ready to go.
The Italian GP followed a pattern we've seen before. Hamilton looked great in qualifying, ran faster than Rosberg before the race and then had troubles at the line to kick things off. Mercedes later blamed the poor start on a "clutch issue." Nico took advantage, raced to the front and won the Italian GP without a single overtake after the initial jockeying for position.
As tough as it was on Hamilton, it was also an embarrassing race for Ferrari at home in Italy. They raced ahead at the beginning but stuck to a two-pit strategy while both Mercedes drivers kept with a one-pit strategy. Ferrari drivers Sebastian Vettel and Kimi Raikkonen fell behind and had to settle for third and fourth, respectively.