£3 Accumulator Yields £20,577 Payday for Lucky Sky Bet Punter

A 19-year-old football fan from Scotland captured a big payout courtesy of Sky Bet this weekend when his long shot accumulator bet came through at odds of 6858/1. The fateful bet involved three selections that both sides would score in both halves in matches involving Hibernian v Aberdeen, Crawley v Carlisle and Chelsea v Tottenham.
This was a huge long shot wager as it required a total of twelve goals to be scored across just three matches. That alone would have been quite the prediction, but this wager was made even more difficult because every team had to score at least two times in each match and do so in a specific manner involving goals in every half.
Twitter user Lewis Elliot documented the big with screenshots starting from when the first two legs had come through in his favour with the last game in-play. You can see him sweating as the last match in his ticket was playing out:
Funnily enough, Elliot was a bit miffed that Sky Bet wasn't offering an early cashout option on the wager. However, his inability to call in the bet early ended up working in his favour as both Chelsea and Tottenham scored in each half to deliver a gargantuan win for the young football fan.
Individually, each of these bets was offering odds of 18/1. If he would have just placed £1 on each of those matches individually, Elliot would have made out with £19 payouts on each bet for winnings of £57 from a total outlay of £3. But by combining the wagers into a single accumulator, the winning odds skyrocketed to net him the payday of a lifetime.
The Sky Bet team later confirmed the bet with a tweet of their own showing that this was indeed a real wager. All told, Lewis finished the day with a solid £20,577 payout off a bet of just £3.
There are certainly worse ways to finish the weekend.
How the Fateful Bet Was Won
The first leg of the winning treble began with Hibernian v Aberdeen dueling in the Scottish Cup semi-final. This match began well for the accumulator with Adam Rooney scoring just twelve seconds into the match to give Aberdeen the lead. Ryan Christie gave the Dons their second goal a short time later on a free kick to make it Aberdeen 2 Hibernian 0.
Hibs came back with two goals of their own to level the score, but Lewis Elliot still needed some help to get through the first leg of the bet as both Aberdeen goals up to that point had come during the first half. Luck was on his side as a long shot from Johnny Hayes in the 86th minute was deflected off the back of Darren McGregor's knee to give Aberdeen the winning goal.
That bit of luck got him started, but Elliot still had a long day ahead with two matches remaining. Up next was a League Two showdown involving Crawley Town v Carlisle United. This one was another high-scoring affair as Carlisle fought back from a 2-0 deficit to level the score and then take the lead 3-2 before Crawley came back with a last minute goal in stoppage time to tie the match and keep Lewis Elliot's accumulator alive.
With two close calls and two favourable outcomes, the ticket had one last match before the big payout. It was about this time that Lewis Elliot took to Twitter showing just what he had on the line.
The last match of the day involved Chelsea v Tottenham in Saturday's thrilling FA Cup semi-final. This one too began well for Lewis with both sides trading scores early to meet the first condition of the accumulator's last leg: both teams scoring in the first half. Now, all he needed was one more goal from each side in the second half.
Dele Alli delivered for the Spurs seven minutes after the half to give Tottenham their second-half goal. Eden Hazard was then subbed in and made the decisive goal 75 minutes in to not only give Chelsea a lead they wouldn't relinquish, but also to make Lewis Elliot more than £20,000 richer.
Lewis Elliot told the Scottish Sun that he "went mental" when Hazard scored that last goal to convert his long shot accumulator into a winner. A Sky Bet spokesman commented on the winning ticket as well:
"He had a fair slice of luck which of course you need with these type of Bet's with firstly the 86th minute own goal for Aberdeen which got him started and then a 93rd minute equaliser for Crawley for the second leg and to be honest, he cruised through the Chelsea game. Fantastic stuff."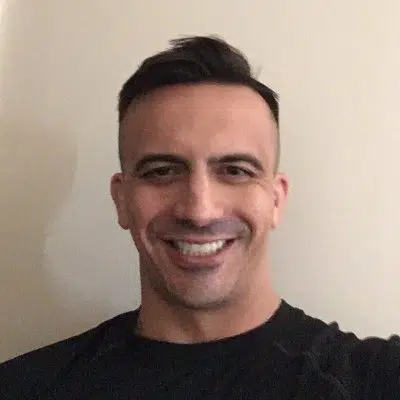 Wes Burns has more than a decade's worth of experience as a writer, researcher, and analyst in the legal online betting industry and is co-founder of OnlineBettingSites.com. Wes approaches his work from the viewpoint of players.