Liverpool Man Wins Nearly £38,000 Off a £1 4-Fold Accumulator

A punter named only as "Joe from Liverpool" made a killing off Sky Bet last night with a unique accumulator bet that paid nearly £38,000 off a single £1 bet. What's particularly noteworthy is this was just a 4-fold accumulator. If you know accumulators, that's quite an accomplishment considering the punter only had to get 4 picks correct to score such a massive return on investment.
Typically, you wouldn't expect to see a 4-fold wager turn around for a payout 38,000 times bigger than the original wager. That is the stuff of crazy, 12-leg accas, not little 4-leggers, right? What's more – he didn't even have to pick a single winner.
So, how did the punter score his unusual haul courtesy of Sky Bet?
He did it by making four bold predictions across four separate matches. In four separate football matches, the lucky punter predicted that both teams would score in both halves. This means for his bet to win, all eight teams involved in the four matches would each have to score at least two goals, and score those goals in separate halves.
The matches involved in the bet were Oxford United v MK Dons (finished 3v4), Gillingham v Reading U21 (finished 7v5), Port Vale v Crew (finished 4v2) and Morecambe v Leicester U21 (finished 4v2 with penalties).
Making such a prediction for even one side in a football match is a tough thing to do, let alone doing it for both teams in four separate matches – hence the very high payout odds.
Each one of these bets individually paid anywhere from 12/1 to 16/1. But when you add them all up and stipulate that all four predictions must come true for the accumulator to win, that's when the odds for the entire bet in total jump up to nearly 38,000/1. In this case, the final odds of the accumulator came out to exactly 37,348/1.
Sky Bet posted a picture of his winning ticket on Twitter:
Sky Bet Pays Off Another Big Accumulator
Remarkably, that was not the only big score at Sky Bet in recent days. Just today, Sky Bet posted a picture of another big accumulator coming through for a punter. Twitter user @CullumLee paced a 10p, 7-leg accumulator that returned a respectable payout of £379.88. Sure, it falls a bit short of that incredible £38,000 haul, but it's still not a bad turnaround for a 10p bet.
In this case, the savvy punter went with a string of simpler bets: predicting who would win each of seven matches. His wagers weren't as crazy as betting on both sides to score in both halves, but he still had to do so for seven individual matches without getting a single one wrong.
Well, that is exactly what the gambler did. He bet on Swindon to beat Bristol, Fleetwood to beat Carlisle, Bury to beat Stoke, Wrexham to beat Chester, Corinthians to beat Atletico Paranaense, Flamengo to beat Cruzeiro and Vasco da Gama to beat Santos FC. Boy, that was a mouthful. It's incredible he was able to get so many correct, especially with the majority of his picks being sizable underdogs.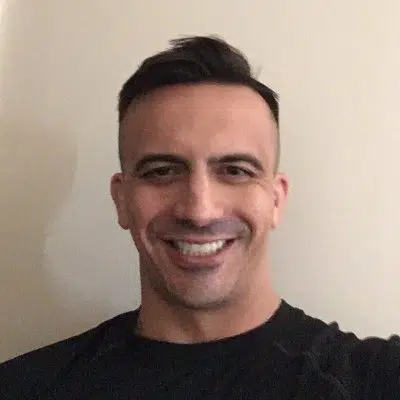 Wes Burns has more than a decade's worth of experience as a writer, researcher, and analyst in the legal online betting industry and is co-founder of OnlineBettingSites.com. Wes approaches his work from the viewpoint of players.