Australian Esports Match Fixing Investigation: 6 Arrested

Six esports players were arrested last week in one of Australia's first ever esports match-fixing investigations.
A Victoria Police press release explains detectives from the Sporting Integrity Intelligence Unit and the Organised Crime Intelligence Unit executed warrants at various locations across the country.
Two warrants executed in Mill park resulted in the arrests of three men in their early 20s, a warrant in South Morang resulted in the arrest of a 19-year-old man and two further warrants in Mount Eliza nabbed two more 20-year-old men. Yet another warrant executed by WA Police in Perth resulted in no arrests.
None of the suspected match-fixers has been named and all have been released after police questioning, but the investigation continues. The allegations against these men could result in prison sentences of up to ten years.
Detectives believe the suspects arranged to purposely lose CS:GO matches and placed wagers on those matches ahead of time. According to the Victoria Police press release, the offences involved five matches and more than twenty wagers.
A Brave New World for Esports
Last week's arrests stand as symbol of the quickly changing world of esports betting and competition. Victoria Police noted the investigation was one of the first of its kind, which goes to show esports are just as prone to corruption as any traditional sport.
Assistant Commissioner Neil Paterson put it this way in a statement:
"Esports is really an emerging sporting industry and with that will come the demand for betting availability on the outcomes of tournaments and matches.

"It's important that police and other agencies within the law enforcement, gaming and betting industries continue to work together to target any suspicious activity.

"These warrants also highlight that police will take any reports of suspicious or criminal activity within esports seriously, and we encourage anyone with information to come forward."
Suffice it to say, esports competitors have been put on notice: keep it clean or face serious legal problems.
The rise of esports has been well-documented and the industry has risen well beyond its status as mere video games. Serious sums of money are changing hands and the industry is poised to grow even further. According to a report by Newzoo released earlier this year, the esports industry will top $1 billion in 2019.
The industry endured its fair share of growing pains along the way, but this latest action by Australian police signifies important changes as it becomes increasingly mainstream and better understood.
The days of completely unregulated esports betting are falling behind in the rearview, at least in regulated markets such as Australia. Increased visibility brings with it not just more money and bigger events, but greater attention from regulators and law enforcement.
It is easy to wax nostalgic for the unregulated days before suited businessmen and police could be seen sniffing around, but regulation ultimately benefits just about everyone as long as it's not overdone. At the very least, regulation greatly increases the odds that those who prey on the gaming community actually face real consequences for their actions.
Credit also goes to the traditional Australian sports betting industry itself. The Victoria Police noted they were working with Sportsbet and other online betting agencies in the investigation.
Typically, it is sportsbooks themselves who are most clued in on suspicious betting activity. They see the wagers come in and can often spot something that doesn't look quite right, such as large wagers suddenly coming in on an underdog just prior to the favored team blowing what should have been an easy win.
Other organizations such as the Australian Esports Association (AESA) and Esports Integrity Coalition (ESIC) are also working with regulators and industry stakeholders to establish minimum standards of conduct across an industry that is still not governed by any single entity.
ESIC Commissioner Ian Smith applauded the investigation:
"It has been a rare privilege to work with a law enforcement unit that is dedicated to eradicating these corrupt practices from sports betting.

"So often the work we do in esports fails to interest police, but Victoria Police has been proactive and innovative and have sought us out to assist with this and other investigations and this level of cooperation between a sport, law enforcement and the licensed betting industry is unprecedented and very welcome.

"In particular, we welcome these arrests which, we hope, will send a signal to the esports community that match-fixing will not be tolerated and that we are taking action that will lead to not only sporting sanctions, but also criminal consequences."
There is still plenty of work to be done, but associations such as these are doing good work in bringing greater legitimacy to an industry still often described as "the wild west." And while news of yet another esports scandal isn't exactly a good thing, it is positive to see industry stakeholders and law enforcement working together and taking real action to protect the industry, competitors and bettors alike.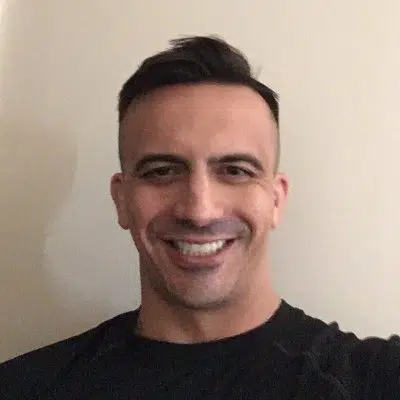 Wes Burns has more than a decade's worth of experience as a writer, researcher, and analyst in the legal online betting industry and is co-founder of OnlineBettingSites.com. Wes approaches his work from the viewpoint of players.