Who Is the Greatest Racehorse of All Time?
Debates about the greatest in any given sport have raged on for decades. However, the Internet age has caused this practice to skyrocket in popularity as fans of a sport argue the merits of competitors from a different era. In soccer, we had the great Pele vs. Maradona debate followed by the Messi versus Ronaldo argument. In this post, we'll talk about the greatest racehorses of all time.
In boxing, we had the Joe Louis versus Ali debate, and today, fans create mythical matchups pitting legends past and present against one another. How would Duran fare against Mayweather Junior at Lightweight? Or Usyk versus Holyfield at Cruiserweight?
Horse racing is no different, and we cannot provide you with a single, all-expansive answer because there are legendary National Hunt, Flat, and All-Weather horses – not to mention the different distances. We have sprinters and stayers for instance. However, we have the OR of horses which in the UK is provided by the British Horseracing Authority (BHA). Even better is the Timeform rating which looks at horses from all over the world.
Thanks to these official ratings, we can at least look at the highest-rated horses ever. Whether you think they are the best is entirely up to you. As All-Weather racing only takes place on a few tracks, I have elected to leave them out entirely.
National Hunt Greats
Even the National Hunt rating differs depending on whether a horse runs in Hurdle or Chase races. Altior has a Timeform rating of 169 in Chase races while Buveur D'Air's Hurdles rating is 167.
Let's look at Altior first. The Nicky Henderson trained horse has won 14 consecutive Hurdle and Chase races with his only two defeats coming in NH Flat races. Altior has won eight Group 1 Chase races, including five Group 1 affairs, and was the 2/11 favourite to win last time out!
Yet as impressive as Altior is, his 179 rating doesn't make a dent in the top 20 ratings of all time according to Timeform. Its top-rated Chaser is Arkle who had a remarkable rating of 212! Flying Bolt is second at 210. Do you remember the furore over Sprinter Sacre? Well, he is only rated third at 192!
Arkle was defeated several times but won the Gold Cup three years running, as well as several other versions of a Gold Cup. His 1964 win was remarkable because he carried 35 pounds more than any other horse in the race! He won the 1965 race by 20 lengths and in 1966, he won by 30 lengths.
But, he failed to win four of his Chase races. How can he be the best ever? Arkle was so good that the rules were changed! Handicappers tried in vain to keep Arkle down, but a broken hoof in the 1966 King George VI Chase ended his career. Flyingbolt was also trained by Tom Dreaper, and he elected to keep them apart, so they never raced one another.
Timeform ranks Night Nurse as the greatest Hurdler at 182, just ahead of Istabraq and Monksfield who both received a rating of 180. Night Nurse won 13 Chase races and 19 Hurdle events including the 1976 and 1977 Champion Hurdle.
Flat Out Horse Racing Legends
It is no easier to rate horses over the Flat because sprinters are very different than horses capable of winning races of two miles. For the record, Cracksman is the highest rated horse in Europe according to Timeform at 136. He showed his undoubted quality by obliterating the competition at the Champion Stakes to take his record to 8 wins from 11 races.
Although Cracksman is unquestionably a wonderful horse, he is unable to compare to the greatest of all time. Few horse racing lovers will dispute Timeform's claim that Frankel is the #1 Flat horse ever. His rating of 147 surpasses the 145 achieved by Sea-Bird II. Brigadier Gerard and Tudor Minstrel are next at 144. In total, only seven horses have achieved a Timeform rating of 141 or greater.
Frankel's career was as brief as it was memorable. He won all 14 of his races in a period of just 26 months. He was close to defeat on only a handful of occasions. Frankel barely won his debut (by half a length), and Zoffany was less than a length behind at Ascot in 2011. One of his greatest performances was his 11-length triumph at the 2012 Queen Anne Stakes. An incredible 10 of his wins were Group 1 races.
Even the World Thoroughbred Racehorse Rankings has Frankel at #1 with a rating of 140, just ahead of Dancing Brave at 138 and Shergar at 136. Sea Bird II, the second highest rated horse ever, notably won both the Epsom Derby and Prix de l'Arc de Triomphe with ease.
Other Great Horses
Although this article, much like the website, is dedicated to UK horse racing, it would be remiss of us to exclude horses that race elsewhere in the world. Kincsem is not subject to any ratings since the chestnut filly raced during the 19th century. However, the Hungarian born horse won all of her 54 races on the Flat, including major race victories in England, Germany, Austria, and France.
Secretariat is arguably America's most famous racehorse and won the U.S. Triple Crown in 1973. His Kentucky Derby winning time of 1:59.40 remains the fastest ever, and he is one of only two horses ever to break the hallowed two-minute mark (the other was Monarchos in 2001).
Black Caviar has the second-longest perfect record of all time with 25 straight wins on the Flat, but the Australian horse is only rated 136 by Timeform (the same as Cracksman) despite 15 Group 1 wins including the 2012 Diamond Jubilee Stakes. Other great horses of lore include Eclipse, Ribot, Phar Lap, Mill Reef, Kelso, Red Rum, and Pretty Polly.
Final Thoughts on the Greatest Racehorse Ever
As is the case with determining the greatest boxer or footballer ever, trying to figure out who is the best racehorse of all time is an almost impossible task. First and foremost, we have to divide the horses into Flat and National Hunt, and when it comes to the Flat, we have to consider distance and the type of track. When it comes to the Jumps, we have to divide horses into Hurdlers and Chasers.
For a lot of people, it is easy to look at the Timeform figures and use them to come to a conclusion. Alas, it isn't as easy as that. For instance, although it is widely regarded that Frankel is the greatest horse in Flat racing history, his Timeform rating is only slightly ahead of three other legendary horses. Then there is the small matter of great European and American horses. Secretariat was unquestionably faster than Frankel in sprint races but would lose in a 10-furlong race.
Over in the National Hunt sphere, the two greatest Chasers never had the chance to run against one another despite being active at the same time. Who's to say that Flyingbolt couldn't beat Arkle if both were at their best? In the Hurdles rankings, Istabraq could have the measure of Night Nurse in a race, but we will never know for sure as the two-mile specialists raced in different eras.
Winning is one thing, but how about losers? See our report on the worst race horses of all time.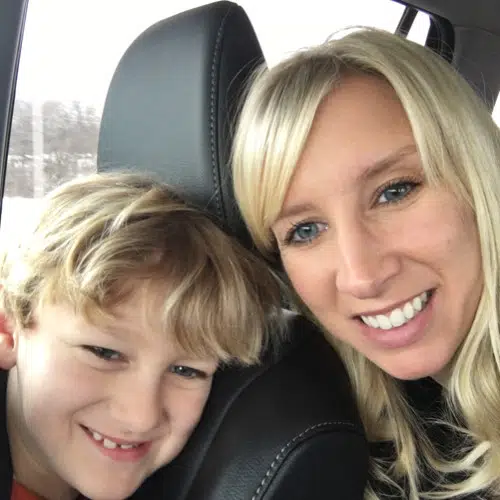 Alicia is a regular contributor to OnlineBettingSites.com providing fresh insight and a factual take on current events within the international online betting industry.