How Artificial Intelligence Is Changing Sports Betting Forever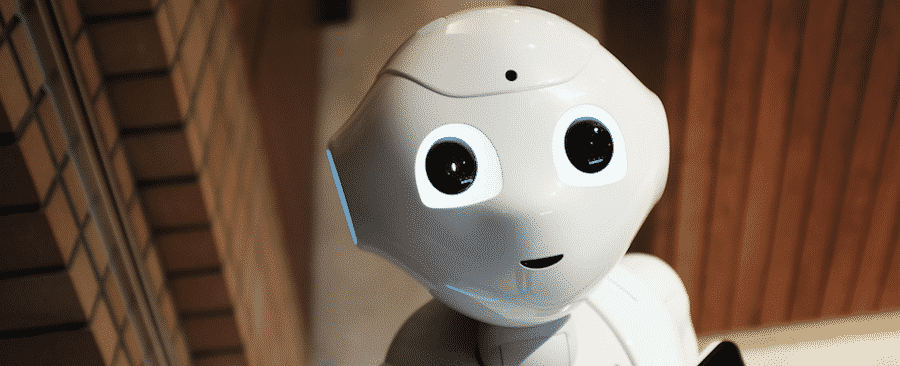 Artificial intelligence continues its slow creep into the online betting industry. This is something the industry has been watching for quite some time, but the pace has been picking up over the past two years. Recent developments are showing promise and all signs point to what we're seeing today being just the tip of the iceberg.
A white paper recently published by gaming technology supplier BtoBet shines some light on just how far technology has come in sports betting – and where that technology may be taking us.
One of the first takeaways I got from the white paper is the realization that for all the technological developments we've seen in online sports betting, we are still just barely getting started.
Technology has already greatly improved the player experience compared to the early 90s era of online betting in which markets were limited and websites were slow to load. Today, websites load faster, customers have more choice than ever before and thousands of in-play betting markets can be kept up-to-date in real time.
Customers can choose from more markets in general, mobile betting is a default feature at basically every betting site and other features such as the ability to create custom accumulators from scratch or to see a list of hot bets are now commonplace.
Bookmakers can outsource much of their odds-compiling data these days, which frees betting sites to further concentrate on their customers and improve their own technology. More data is collected today so managers can easily see which bets are popular, which are trending, which types of markets generate the most revenue and so on.
These advances are all very nice, but modern sports betting still looks a lot like the "old days" of online betting in many ways. Customers still log in to a bookmaker's website and must scroll through a long list of matches and markets before finding the bet they want to take.
AI will change all of that.
Custom Bet Offers Delivered by Artificial Intelligence
Bookmakers, I suspect, already understand that sheer choice does not necessarily lead to better conversions. Sure, the ability to cater to a broader audience leads to greater revenues overall, but now that the industry is maturing, it is time to start drilling down and figuring out how betting sites can better cater to individual bettors.
One of the oldest marketing adages still rings true today: give customers too much choice and you're likely to send conversions tanking.
The technology, graphics and options have changed, but the modern betting site does not look fundamentally different today than it did 20+ years ago. The customer today is still presented with too many options in too haphazard a manner.
If you're involved in marketing, think about how many case studies you've seen where the results prove that the most effect "calls to action" are simple. An effective e-mail campaign does not send an e-mail with 50 different offers; it sends an e-mail with one or two simple offers.
The bookmakers themselves even know this. If you visit one of their landing pages, you find a simple page asking you to sign up and bet today. There is a clear call-to-action in that "register now" button rather than a thousand confusing choices:
That's not to pick on anyone; it's a simple matter of technology. How can betting sites, which cover dozens of sports, maintain thousands of markets per day and boast hundreds of thousands of active customers possibly simplify their betting options for each, individual customer?
That's where betting artificial intelligence is going to make a difference. Firms like BtoBet have already identified the problem I just described and are using technology to work out solutions that make for a more streamlined experience.
Now, imagine going back to your favourite bookmaker and instead of seeing a huge mish-mash of betting options, you are presented with a custom dashboard with one or two recommended bets and an obvious link or two to your favourite sports – all customized to your preferences.
With the aid of artificial intelligence, betting sites in the future will be able to custom tailor betting options to every single customer as an individual. There will be no need for a real person to go in, look at a punter's history and then come up with individualized offers. AI can do all the heavy lifting automatically and in the background.
This type of solution would benefit customers and bookmakers. Customers would be more likely to find wagers they like and bookmakers would likely see an increase in betting turnover from each customer. It's a win-win for everyone.
Custom Individual Odds
Here's something else to chew on. Imagine an AI system that generates not only a list of custom bets for users, but actually produces custom odds for those bets. Whereas one punter might see Manchester United priced at 11/10 to win their next match, another customer might see that same bet priced at 10/11.
That's a minor difference, but the implications are big. Now imagine that AI put to use learning from pricing mistakes, capturing data related to win/loss rates and slowly working out the most effective, efficient and profitable pricing model for each customer.
This could be a good or a bad thing depending on your perspective. Would such a technology be used to fleece the most un-savvy punters or would it simply make everyone happier with the prices they receive?
Would the logic end up in a place where the AI is thinking "oh, this customer is skilled; we better give him generous odds or he'll know to look elsewhere. Oh, this other customer is a fish; we can give him terrible odds and he won't know any better"?
Or perhaps the thinking would be more like "this is a sharp sports bettor; we can give him slightly less generous odds rather than limit the amount he can bet."
We can also imagine such a system being put to use in less dubious ways – such as running promotions where if a player bets X amount in a month, that customer receives enhanced odds for a month.
This type of thing is likely still quite a way off, but it's interesting to think out loud about the possibilities.
None of this is far-fetched stuff, either. If researchers can design a poker learning machine that can beat professional players in heads-up no limit Holdem or to pick a Kentucky Derby superfecta, it is not a reach to imagine similar technology put to use generating custom odds.
Plus, oddsmakers have already been leaning on artificial intelligence in predicting the outcomes and setting the odds of sporting events for several years now.
Leveraging AI for Anti-Money Laundering Compliance
We are also beginning to see the early signs of a trend as online bookmakers look into leveraging artificial intelligence to assist with anti-money laundering (AML) compliance regulations enforced by the UK Gambling Commission and other regulators.
Earlier this month, the Kindred Group (Unibet) announced a partnership with the City University of London's Research Centre for Machine Learning in order to see how they can use artificial intelligence to detect suspicious betting patterns indicative of money laundering.
Betting sites already have certain automated systems designed to warn bookmakers when customers take certain actions and pass that case on to a human. Artificial intelligence will improve on the process by taking a learning approach; AI is not limited to fixed algorithms designed by humans.
If this collaboration pans out, the AI will learn, adapt and become better at detecting suspicious patterns that would otherwise go unnoticed. Criminals and scammers can be quite clever when it comes to altering their behavior in an attempt to fly under predesigned algorithms. An AI system, however, constantly learns and cannot as easily be duped.
It's easy to imagine how similar systems could be developed to detect match-fixing in sports betting, collusion in poker and other forms of fraud. As AI becomes more refined and proven, its role in compliance and security for betting sites will only continue to grow.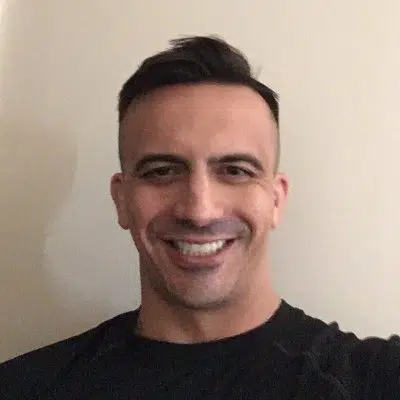 Wes Burns has more than a decade's worth of experience as a writer, researcher, and analyst in the legal online betting industry and is co-founder of OnlineBettingSites.com. Wes approaches his work from the viewpoint of players.