Brazil is one of the major emerging markets in online gambling. A large population, growing middle class and widespread internet access all make Brazil an attractive target for international betting sites. These days it is easy to find gaming websites that support the Brazilian real and Portuguese language.
Current gaming laws in Brazil have little to no effect on internet betting. A loophole in the law allows sites based in other countries to take Brazilian customers and offer real money games. Below is a list of the best Brazilian betting websites:
Brazil Betting Sites
Each of these is what you would call an "all-in-one" gambling site. They offer online sports betting, casino games, online poker, bingo and skill games all at one website. A single account grants you access to every form of betting available at each website.
These sites collectively host several thousand sports bets a day. These include wagers on international football matches as well as the Brasileirão, Copa do Brasil and other competitions. There's always something new to look forward to at websites as big as these.
Depositing and Withdrawing with Brazilian Reals
All gaming sites on this page make it possible for you to move your reals online but none of them actually process wagers in reals. Instead, your deposit is converted to USD, EUR or GBP. Your money is then converted back to reals when you're ready to cash out your winnings.
This happens automatically and requires nothing on your end. All you need to do is visit the site, sign up for an account and choose a deposit method to get started. You can deposit over the internet in most cases and sometimes even in-person at your local bank branch. Here's a list of the most popular Brazilian banking options:
Credit and debit cards
Click2Pay
Entropay
Bank wire
Brazilian Betting Sites and Online Gambling Laws
Brazil has some catching up to do in the internet age. The country's gambling industry is subject to laws written way back in the 1940s. Those laws outlawed all forms of brick-and-mortar gambling with the exceptions of the lottery, horse betting and bingo. To this day, there are no legal physical casinos in Brazil.
Naturally, legislation from the 1940s doesn't even address internet gaming, let alone make a ruling on it. Even so, the government of Brazil takes the position that it is illegal to run or operate a gambling site from within Brazil. On the other hand, individual gamblers are not subject to similar restrictions.
Getting online and placing a bet from Brazil is easy if you have a connection to the internet. Even though online gambling isn't specifically legal in Brazil, it isn't exactly illegal either. Many Brazilians log on and play for real money every day without a problem.
Marco Civil da Internet
However, the laws in Brazil have been subject to change of late. The government passed a law in 2014 (Marco Civil da Internet) that gave the government greater controls over the internet and set new standards for data retention, clarified citizens' online privacy rights, addressed net neutrality and more.
The Marco Civil law did not explicitly address gambling, but it did make all online transactions subject to Brazilian law and gave the government the authority to censor the internet of websites that are believed to be in violation of local laws. So far, this has had no effect on internet gambling but you can probably imagine the potential for this to impact the industry.
If one day the government decides to crack down on internet gambling, censorships controls could be used to block access to online betting sites in Brazil. This is all just speculation, fortunately. The government actually seems more interested in taxing gambling than anything else.
Hope for the Future
Brazilian lawmakers have lately been making the case for legalizing, regulating and taxing internet gambling. Legislation to legalize and regulate online gambling was introduced in July of 2014 by Senator Ciro Nogueira.
This piece of legislation would allow operators to legally offer their services to Brazilians in return for paying a 10% tax on revenue. The bill also contains language that would regulate both brick-and-mortar and online gambling sites. Operators would be required to show they can meet the technical requirements to ensure fair games and are able to remain financially stable with starting capital of at least $2.3 million.
As we all know, the gears of government turn slowly. It will be a while before we see if this piece of legislation turns into a significant development or if it dies in the process. In either case, it looks like Brazil is leaning more towards legalization than it is towards prohibition.
Senator Nogueira estimated the illegal gambling industry in Brazil moves more than $8 billion every year. He also stated that some studies put the potential state revenues via taxation at $6.8 billion per year. Although this seems like an optimistic estimate, the country does have a massive gambling market and would surely benefit enormously by legalizing and taxing Brazilian online gambling sites.
Gambling is big business in Brazil despite anti-gambling laws dating back to 1941. Legal gambling alone, which consists only of the national lottery, state lotteries and horse racing, is worth R$11.1 billion a year. Illegal underground gambling in the country is believed to be worth twice that.
In all likelihood, it's only a matter of time before something changes and Brazilian bettors are able to play at licensed Brazilian betting sites. A major source of pushback could come from Caixa Econômica Federal, which runs the national lottery would prefer to maintain its government-backed monopoly over other forms of gambling.
However this all turns out, bettors in Brazil already have access to a wide variety of international online sports betting brands that are licensed by reputation jurisdictions such as the UK Gambling Commission, Gibraltar and the Isle of Man.
2016 Online Gambling Initiative
In March of 2016, Brazil came one step closer to legalizing and regulating online gambling. As Calvin Ayre reported at the time, a House of Representatives committee approved an updated version of legislation first proposed in 2014.
SB 186/2014 is a comprehensive bill that seeks to completely change the way Brazil manages both offline and online gambling. The bill would allow the construction of up to 35 brick-and-mortar casinos as well as legalizing and regulating online betting sites. A number of critical details are still missing, but the bill seems intent on issuing licenses for websites that would offer real money casino games, online sports betting and possibly other forms of gambling.
Online gaming operators would be required to establish a Brazilian office, but it remains unclear if foreign companies will be able to set up shop independently or if they will be required to partner with local operators. In any case, the proposal is promising. Brazil could emerge as a major online betting market if legislators play their cards right. One government estimate predicts that the passage of this law could raise more than $4 billion USD per year in new tax revenues.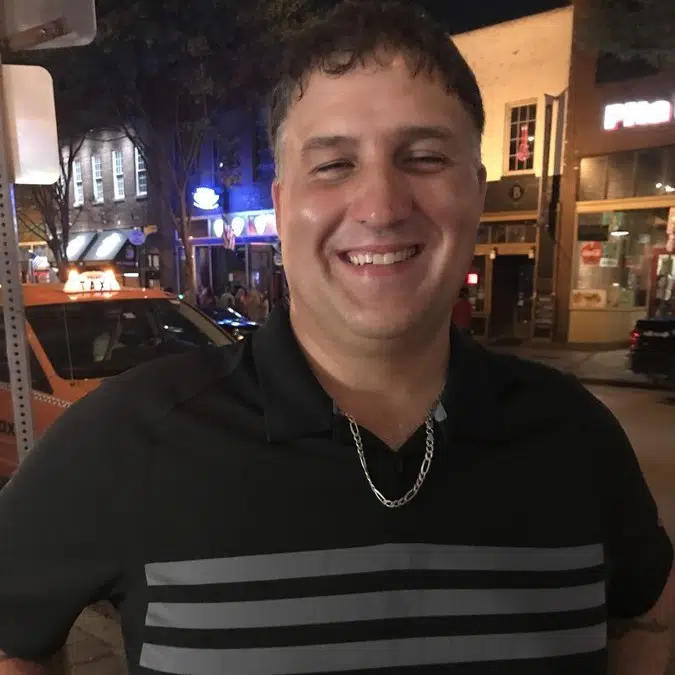 Mike Murphy is the founder of OnlineBettingSites.com and has over 10 years of experience in the legal online betting industry. A regular attendee of industry trade shows and conferences, Mike is a strong proponent of regulated markets and responsible gambling policies.