Legal France online betting options include sports betting, pari-mutuel horse racing wagering, and online poker. In addition, Française des Jeux has the sole authority to offer lottery games online.
Autorité Nationale des Jeux (ANJ), the National Gambling Authority, regulates French betting sites, licenses operators, and provides ongoing oversight. The France online sports betting market is competitive, with numerous operators licensed to serve customers 18 and older.
Best French Betting Sites
Seventeen online sportsbook operators hold licenses to offer sports betting in France. Some France betting sites are the products of local operators, while others are extensions of established international brands with decades of experience.
Overall, the France online sports betting market is good for bettors because there's enough competition to keep operators motivated to please their customers. As a result, there is no shortage of betting bonuses France customers can claim when signing up for accounts.
In addition, ANJ regulations promote responsible gambling, protect customers' accounts, and provide effective dispute-resolution mechanisms.
However, French sports betting apps are subject to relatively high taxes and compliance costs. As a result, some of the world's most prominent sportsbook brands no longer serve the French market, and unlicensed operators continue to attract price-conscious bettors.
That said, licensed French online sportsbooks remain the best option because they can guarantee the safety of customers' funds and are bound by stringent consumer protection laws. The many regulations governing online sport betting France customers benefit from far outweigh the minor advantages some illegal sportsbooks may offer some of the time.
Football betting naturally attracts the lion's share of wagering handle in France, and licensed sportsbooks are happy to oblige. Legal French online sportsbooks provide hundreds of daily markets for Ligue 1, Ligue 2, other domestic leagues, and international matchups. French betting apps also provide thousands of basketball, rugby, tennis, handball, and horse racing markets each day.
ANJ has issued licenses to 17 sports betting sites in France to date. Bettors can verify any operator's license on the ANJ website here. The complete list of operators licensed to offer any form of online gambling in France follows:
| Licensed French Betting Sites | Types of Betting Offered | Website |
| --- | --- | --- |
| Unibet France | sports betting, horse racing wagering, online poker | unibet.fr |
| Betway France | sports betting | betway.fr |
| Bwin France | sports betting, online poker | bwin.fr |
| Partouche Sport | sports betting | partouchesport.fr |
| Barrierebet | sports betting | barrierebet.fr |
| Betclic France | sports betting, horse racing wagering, online poker | betclic.fr |
| Feelingbet | sports betting | feelingbet.fr |
| France Pari | sports betting | france-pari.fr |
| Genybet | sports betting, horse racing wagering | genybet.fr |
| JOABET | sports betting | joabet.fr |
| Parions Sport | sports betting, online poker | enligne.parionssport.fdj.fr |
| NetBet France | sports betting | netbet.fr |
| PMU Sport | sports betting, horse racing wagering, online poker | pmu.fr |
| PokerStars France | sports betting, online poker | pokerstars.fr |
| VBET France | sports betting | vbet.fr |
| Winamax France | sports betting, online poker | winamax.fr |
| ZEbet France | sports betting | zebet.fr |
| ZEturf France | horse racing wagering | zeturf.fr |
France Online Sports Betting Laws
France significantly overhauled its online sports betting laws in 2010 in response to a European Commission inquiry initiated four years previously.
At the time of the inquiry, Pari Mutuel Urbain (PMU) held a monopoly over horse racing betting, while Française des Jeux (FDJ) held a monopoly over sports betting in France. Meanwhile, the government provided no mechanism for operators in other EU Member States to apply for online betting licenses.
The European Commission found the France online sports betting framework incompatible with a provision related to the free movement of services in the EC Treaty. Member States may regulate or prohibit online betting as they see fit, but the rules must be consistent for domestic operators and those located in other Member States.
In other words, the Commission took issue with the French government banning everyone except itself from offering online sports betting and pari-mutuel wagering. France needed to choose between enacting a complete ban or opening the market to competition.
Ultimately, France chose the latter option and passed the French Gambling Act of 2010. The Act maintained the PMU and FDJ monopolies over land-based horse racing betting and certain lottery games but established a licensing process for commercial operators in three online wagering categories:
In addition, the Gambling Act established ARJEL to regulate online betting and issue licenses to qualified operators. The European Commission closed the infringement procedure, although the France online betting market remains somewhat hostile to foreign operators due to burdensome regulations and high tax rates.
France poker sites also suffered under the regulatory environment due to a ring-fencing policy prohibiting international operators from combining payer pools between countries. Fortunately, France ended the ring-fencing policy in 2016.
French regulators followed up a year later by signing an agreement to share player pools with Spain, Italy, and Portugal. Now, players can visit French poker sites and play alongside an international cohort of other players.
France restructured its regulatory regime in 2019 via Ordinance No. 2019–1015, which established Autorité Nationale des Jeux (ANJ) to replace ARJEL as the country's national regulator and expanded its oversight powers.
Some of ANJ's oversight powers and duties include regulating all forms of legal gambling in France and issuing licenses to online sportsbooks, pari-mutuel wagering sites, and poker sites.
ANJ also oversees monopoly providers FDJ (lottery and sports games) and PMU (pari-mutuel horse racing wagering). FDJ and PMU must submit their operating plans, promotional strategies, and responsible gambling policies to ANJ for approval annually.
Is it Illegal to Use Unlicensed Betting Sites in France?
France sports betting laws do not target individual bettors who use unlicensed operators based in other nations. ANJ's blacklist page lists the risks bettors face when they use unlicensed betting sites or casinos, but nowhere does it threaten them with criminal penalties.
Instead, ANJ points out that using illegal online sportsbooks or gambling sites can expose customers to various risks, such as payment fraud and their private information being compromised.
However, the government has significant powers to block access to unlicensed online sportsbooks in France.
Legislation enacted in 2022 streamlined the blacklisting of unauthorized betting sites. In short, the law granted ANJ the power to initiate internet blocks through an administrative action rather than a judicial process. Previously, up to six months could elapse between ANJ identifying an illegal online bookmaker and internet services providers blocking access to its website.
The ANJ may also ask the Ministry of the Budget to implement measures to block financial transactions between bettors and unlicensed bookmakers in France. In addition, those who operate illegal betting sites face criminal penalties.
France Horse Racing Betting Sites
Pari-mutuel horse racing betting is legal in France and regulated by ANJ.
One of the nation's most prominent horse racing betting sites is Pari Mutuel Urbain (PMU), which held a monopoly over all horse racing until France opened the market in 2010.
It still has a monopoly over pari-mutuel wagering at land-based venues, but its online horse racing betting product now competes against other licensed racebooks in the free market.
France also boasts a vibrant live horse racing industry. Some of the world's most memorable race tracks and prestigious events call France home, bolstered by legal in-person wagering. A small sampling of the most prominent France horse racing tracks and events includes:
Responsible Gambling in France
One of ANJ's core duties is to promote responsible gambling in France. To that end, ANJ operates a voluntary self-exclusion program that bettors can use to restrict themselves from participating in any form of regulated gambling.
Additional ANJ regulations require licensed French betting sites to encourage responsible gambling via the following means:
Providing voluntary self-exclusion tools that allow customers to temporarily or permanently restrict their access to online betting
Requiring new customers to set weekly spending limits when signing up for accounts before allowing them to place wagers
Inform customers of problem gambling help resources
Immediately exclude anyone who joins the ANJ self-exclusion list
Bettors can self-exclude from all France sports betting sites online by submitting an application online through the ANJ website.
France Online Sports Betting FAQ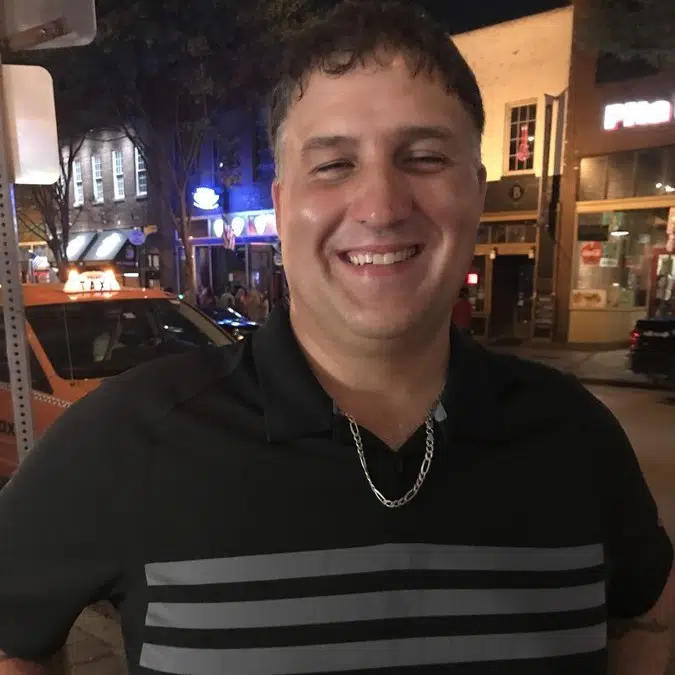 Mike Murphy is the founder of OnlineBettingSites.com and has over 10 years of experience in the legal online betting industry. A regular attendee of industry trade shows and conferences, Mike is a strong proponent of regulated markets and responsible gambling policies.