Big changes are coming to online betting in Switzerland. The country prohibited internet gambling for years (in theory as there was no enforcement), but that has all changed due to the new Money Gaming Act passed by parliament in 2017.
Under current Swiss gambling law, online casino games are legal when offered by licensed providers. Lotteries and sports betting are allowed to an extent, although both are heavily regulated by the Swiss Lottery and Betting Board (GESPA).
Legal Swiss Betting Sites
You could summarize the legal situation as follows: online betting was illegal on paper for years, but people were doing it in great numbers anyways. Rather than institute harsher measures to put an end to online betting in Switzerland for good, the government opted to legalize and regulate the activity – provided Swiss betting sites acquire licenses to host real money games online.
Online sports betting, casino games and poker are legal and regulated under Swiss gaming laws with the passage of the Money Gaming Act. The Act was submitted to a referendum in June 2018 and was approved by nearly 73% of Swiss voters.
The act took effect on 1 January 2019 and additional provisions banning access to unlicensed gambling sites took effect on 1 July. Now, internet service providers are under orders to block offshore betting sites that continue to serve Swiss players contrary to local law.
The Commission Fédérale des Maisons de Jeux (CFMJ, roughly "Federal Gambling Houses Board") maintains a list of blocked gambling sites on its website here.
Some Swiss citizens continue to express concern over giving the government censorship power over the internet, but the CFMJ rationalizes the necessity of protecting regulated bookmakers. As the CMJ put it, it would not be wise to enforce high standards of conduct on regulated betting sites if players can easily access illegal offshore gambling sites.
Switzerland Online Sports Betting
In-person and online sports betting are legal in Switzerland if offered by authorized providers. Swisslos and Loterie Romande have a monopoly over sports betting at the national level and are the only two entities that may offer any form of online wagering.
Cantons may also regulate in-person parimutuel wagering at the local level, such as for bets placed at horse racetracks. However, federal law enforces strict limits on the amount of money that may be wagered or won.
Offshore gambling sites offered online sports betting to Swiss customers for years despite not having the authorization to do so, but that began to change in 2019 as the government rolled out its plan to block access to the websites of unlicensed providers. Many of the bigger-name companies decided to pull out of Switzerland at this time in anticipation of partnering with a local casino later down the road to offer online gambling.
Some smaller offshore sites will continue to offer their services to Swiss players of course, but the days of big-name providers doing have come to an end. An uptick in VPN use in Switzerland recently indicates some sports fans will seek to evade internet blocking measures as there is no law in place to punish individual users who visit unlicensed betting sites.
That being said, we recommend readers avoid doing business with foreign operators not licensed in Switzerland. They are completely unregulated and most of the reputable operators have stopped serving the Swiss market.
Money Gaming Act Passed in 2017
Swiss parliament voted on and passed the Money Gaming Act near the end of September in 2017. The law as passed included most of the proposals that were suggested in previous years. The primary change the Money Gaming Act brings to the gaming industry in Switzerland is to allow land-based casinos to apply for licenses to offer real money betting online.
21 land-based casinos operate in Switzerland today and those are the only entities eligible for licensing to offer online gambling. Foreign operators that do not have a physical presence in Switzerland may only access to online gaming market by partnering with a local, land-based casino.
The Money Gaming Act also calls for Swiss internet service providers to implement IP-blocking measures to prevent locals from visiting unlicensed gaming sites. This particular measure resulted in considerable blowback from various political groups in Switzerland who quickly began collecting signatures to hold a referendum on the law.
The groups opposed to the new gaming law successfully collected the required 50,000 signatures to force a referendum . A simple majority vote against the law would have delayed its implementation and force lawmakers to either amend the law or scrap it entirely.
In the end, Swiss voters chose to keep the Money Gaming Act with a vote of 72.9% in favor. Lawmakers then moved to put the Act into action and it took force in January 2019.
Is it Legal to Bet Online in Switzerland?
To the credit of Swiss officials, they always seemed to understand that the situation previously made no sense. If people are going to bet online anyways, they might as well legalize, regulate and tax it. News sources have been reporting on legalization rumors since 2013 but it wasn't until 2015 that a bill was formally introduced.
Swiss newspaper 20min.ch reported on the development in an article published online in October of 2015. The proposal would authorize Switzerland's 21 land-based operators to launch their online gambling sites with the full blessing of the government. The proposal would also change the tax code so that all gambling/betting winnings would be issued tax-free to players.
Previously, lottery and sports betting wins were taxed while winnings derived from casino games are exempt. This new proposal would level the playing field and make pretty much everything tax-free from the individual gambler's point of view. This proposal eventually became the Money Gaming Act and while it exempts sports and lottery winnings under CHF 1 million, it does impose taxes on winnings greater than that amount.
The one problem with the proposal was the timeline it set. Even though the law dates back to 2015, it wouldn't be until 2019 for the first local casinos to even begin applying for online gambling licenses. The Swiss Federation of Casinos raised objections to the extended timeline, calling it "far too late."
Nevertheless, lawmakers proceeded with the Act and managed to pass it into law. A referendum to block the act failed and it finally took effect nearly four years later.
The new law also loosens Switzerland's restrictions on private poker games. Previously, the law prohibited all real money poker games organized outside of licensed casinos. The new law allows private home poker games as long as the stakes are "low" and organizers apply to local canton authorities for approval.
Real Money Deposits in Swiss Francs
Swiss gaming laws do not target the banking sector and that results in it being very easy to fund your online betting account. Large Switzerland betting sites accept all the most common payment methods, including credit cards, debit cards, Neteller, Skrill, instant bank transfer, bank wire and old fashioned paper cheques in the mail.
Withdrawals are typically paid back through the same method used to deposit. So if you make a CHF deposit with Neteller, for example, your betting site will issue any winnings back to your Neteller account. Most sites do support the Swiss franc currency, but your money will be converted to USD, EUR or GBP when you actually place a bet or join a poker table.
Credit and debit cards are the two fastest options for anyone looking to get online and begin placing bets immediately. However, you may find an e-wallet suh as Neteller or Skirll more useful if you like to bounce around from one site to the next. You can set up your e-wallet account in Euros and then avoid the majority of foreign exchange fees as you move from one online casino to the next.
What if I Want to Gamble Online Today?
Online gambling is prohibited at sites that are not licensed, but the Money Gaming Act has begun the process of issuing licenses to local land-based casinos. Many of the world's largest betting sites served the Swiss market until recently despite lacking any sort of authorization from the government.
Now, local operators may offer online casino games if properly licensed. These operators also have the option to join forces with major international brands if desired.
With the internet blocking plan coming into effect as of 1 July 2019, it has become much more difficult for players to visit offshore gambling sites. The only legal options today are those that are headquartered in Switzerland and authorized to offer online casino games.
Many of the biggest international brands have already voluntarily stopped accepting customers from Switzerland. William Hill stirred up some controversy in mid-2019 when it suddenly left the Swiss market and voided numerous outstanding wagers with little advance warning. Other sites have taken similar actions as well.
This leaves players with few options right now. The best thing to do in the meantime is wait for the first licenses to be issued and only do business with approved operators after that point. Switzerland is going to have a well-regulated online gambling industry in short order, but it will still be some time before all the major casinos launch internet gambling.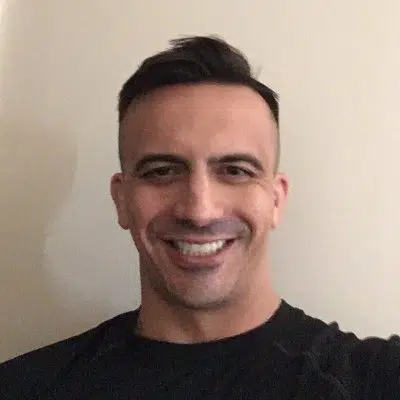 Wes Burns has more than a decade's worth of experience as a writer, researcher, and analyst in the legal online betting industry and is co-founder of OnlineBettingSites.com. Wes approaches his work from the viewpoint of players.