Factual reviews and updates on the status of legal betting in Illinois.
The first IL sportsbooks launched in March 2020 and were followed by mobile betting three months later. Now, fans can bet on sports online or in-person with sportsbooks that safe, legal and licensed.
Illinois now has a variety of gambling and sports betting options available both online and in-person. Land-based casinos, racetracks with casinos (racinos) and the state lottery comprise the state's in-person options.
Online betting options include sports betting, daily fantasy sports, horse racing betting and the IL Online Lottery.
Illinois has traditionally taken a progressive stance on gambling and was one of the first states to authorize riverboat casinos back in 1991. Currently, there are 10 casinos operating across the state with more set to open following the passage of a major gambling expansion bill in 2019.
There are also three permanent racetracks in Illinois and they too have been authorized to add casino games and slots.
Illinois Betting Sites
Legal Online Sports Betting in Illinois
The Illinois Gaming Board (IGB) oversees Illinois online sports betting across the state. Among other duties, the IGB is responsible for adopting online wagering regulations, issuing licenses and ensuring operators conform to state law.
The first IL mobile sportsbooks launched in mid-2020 to commence online wagering across the state. Customers must be 21 or older and located within state lines to participate.
Currently, licensed Illinois sports betting sites and online sportsbook apps include:
Here's what else Illinois bettors need to know about IL online sports betting:
Mobile betting launch date: June 2020; law allows licensed casinos to take their sportsbooks online any time now but some will need more time than others to be ready
Minimum age to bet online: 21
Location/residency requirements: Bettors must be physically located within state lines at the time wagers are placed; state residency is not required
In-person registration: Required for the first 18 months after the first license was issued. Governor J.B. Pritzker rescinded mandatory in-person registration temporarily in 2020 due to extended coronavirus-related casino closures. In-person registration returned in April 2021 until March 2022
College betting restriction: Illinois betting law allows sportsbooks to accept games on college games with three limitations. Bettors wishing to bet on games involving Illinois colleges must place their wagers in-person at retail sportsbooks, individual player props are prohibited, and all wagers on games involving local colleges must be placed pre-game only
Illinois Betting Licensees and Applicants
The IGB has issued Illinois betting licenses or temporary operating permits to a handful of additional operators to date, clearing the way for more betting sites to go live over the near term.
| | | |
| --- | --- | --- |
| Operator | Brand Name | Licensing Status |
| | | |
| Rush Street Interactive, LLC | BetRivers | Temporary operating permit |
| Caesars Interactive | Caesars Sportsbook | Temporary operating permit |
| Betfair Interactive | FanDuel Sportsbook | Temporary operating permit |
| Crown IL Gaming, LLC | DraftKings Sportsbook | Temporary operating permit |
| Penn Sports Interactive | Barstool Sportsbook | Temporary operating permit |
| PointsBet Illinois, LLC | PointsBet | Temporary operating permit |
| Unibet Illinois, LLC | Unibet Sportsbook | Pending |
Licensed Mobile Sportsbooks
Casinos and racetracks that hold IL sportsbook licenses may offer statewide mobile betting either on their own or in partnership with a third-party operator.
Additionally, IL state sports betting law has made available three mobile-only licenses that allow up to three online Illinois betting sites to offer their services to residents without being tethered to a land-based facility.
IL gambling law mandates that the first non-tethered licenses may only be issued 18 months after the first casino receives a license, giving local operators a head start over the likes of DraftKings and FanDuel.
Sports stadiums with a seating capacity of at least 17,000 may also apply for one of seven licenses to launch on-property sportsbooks and mobile betting within a five-block radius.
The IL Gaming Board (IGB) maintains an up-to-date list of licensed betting sites that sports bettors can check to verify the legal status of any particular operator.
Retail Sportsbooks in Illinois
Legislation approved in 2019 allows casinos, racetracks and stadiums to apply for licenses to launch in-person sportsbooks.
Ten retail sportsbooks are now operational in Illinois:
IL Sports Betting Law and Regulations
Sports betting was legalized with the passage of SB 690 in 2019, and the portion relevant to wagering has been codified as the Sports Wagering Act (230 ILCS 45).
The Sports Wagering Act laid the groundwork for the conduct of sports betting in Illinois and the IGB has since issued additional regulations to further refine the rules.
Together, the Sports Wagering Act and additional regulations establish the conditions under which operators may be licensed, how the Illinois betting industry is taxed and how operators must conduct themselves to ensure a safe environment for consumers.
Some of the most noteworthy rules and regulations follow.
Illinois Lottery Sports Betting Kiosks
The 2019 gaming expansion bill granted the IL Lottery authorization to enter the Illinois sports betting business on a trial basis.
Under the law, the IL Lottery may place up to 2,500 sports betting terminals at authorized lottery retailer locations during the first year. After the second year, the IL Lottery may launch an additional 2,500 terminals for a total of 5,000 at the upper limit.
Aside from the large number of locations, the IL Lottery sports betting program is set to be more limited than what is offered at casinos, racetracks and online. Lottery terminals are only permitted to accept parlay-style wagers and the entire program is only set to last until January 1st, 2024, after which it will need to be renewed or discontinued.
The IL Lottery has shown little interest to date in taking advantage of the opportunity due to the cost involved in getting started and the short period of time during which it would be allowed. The IL Lottery has sought input from the industry and potential service providers but has so far declined to estimate a start date as it is still early in the information-gathering stage.
Horse Racing Betting in Illinois
Horse racing betting is legal in Illinois at licensed racetracks, off-track betting facilities (OTBs) and online betting sites (advance deposit wagering operators or "ADWs").
The Illinois Racing Board (IRB) governs the racing industry throughout the state and is in charge of enforcing the Illinois Horse Racing Act of 1975 (230 ILCS 5).
IRB duties include but are not limited to issuing Illinois betting licenses to tracks, OTBs, betting sites and personnel, setting race day schedules for licensed tracks, ensuring the integrity of the racing industry and collecting taxes.
IL Daily Fantasy Sports
The legality of daily fantasy sports in Illinois has never been definitively settled. Even so, the major daily fantasy sites all operate openly in Illinois and have done so for years with little pushback from state officials or law enforcement.
In 2015, then-Attorney General Lisa Madigan issued an opinion that daily fantasy sports sites constitute illegal gambling and therefore violate Illinois law. The opinion concluded as follows:
"It is my opinion that the daily fantasy sports contests offered by FanDuel and DraftKings clearly constitute gambling under subsection 28-1(a) of the Criminal Code of 2012…

"Absent legislation specifically exempting daily fantasy sports contests from the gambling provisions, it is my opinion that daily fantasy sports contests constitute illegal gambling under Illinois law."
Lawmakers have introduced legislation several times over the years to formally legalize fantasy sports sites, but those efforts have yielded no success to date. In the meantime, all major DFS sites still accept customers from Illinois.
The biggest penalty DFS operators are likely to face has already come to pass. During the leadup to Illinois legalize sports betting, officials representing local casino interests lobbied lawmakers to include a "bad actor" clause excluding online operators such as FanDuel and DraftKings from participating in the market due to their insistence on offering DFS despite the 2015 AG opinion.
Although the lobbying effort to exclude online-first operators was quite likely motivated by a desire to keep the competition out, FanDuel and DraftKings' refusal to stop offering DFS in Illinois handed local operators a handy cover story. Ultimately, lawmakers decided to write an 18-month waiting period for online-first operators into the law.
Illinois Gambling Expansion
The legislation that legalized sports betting in Illinois was just one piece of a sweeping gaming expansion law that also deals with casinos, video gaming machines, games at airports and a host of other non-gambling issues.
SB 690 was signed into law by Governor JB Pritzker in 2019 and is now enrolled as Public Act 101-0031.
The 800+ page bill is not an easy read, but key points from the bill include:
Retail sportsbooks allowed at casinos, racetracks and stadiums with a seating capacity of at least 17,000
Licensed sportsbooks may also offer mobile betting apps
Eighteen months after the first sports betting license is awarded, Illinois will award up to three mobile betting licenses to online-only operators
IL Lottery may operate sports wagering terminals
Licenses will be issued for up to six new casinos in certain locations: Chicago, Danville, Waukegan, Rockford, south suburban Cook County and Williamson County in southern Illinois
Businesses may now host up to 6 video gaming machines
Maximum wager at video gaming machines increased from $2 to $4
Maximum cash award raised from $500 to $1,199 and allows an in-location progressive jackpot of up to $10,000
Authorizes up to 50 video gaming machines at the Fairgrounds during the Illinois State Fair and up to 30 machines at the DuQuoin State Fair
Allows casino gambling at racetracks; Arlington Park and Hawthorne Race Course authorized to operate up to 1,200 "positions" (each seat being a seat at a table or a slot machine) and Fairmount Park to operate up to 900 positions
Authorizes a standardbred racetrack and casino in one of the following Cook County towns: Bloom, Bremen, Calumet, Orland, Rich, Thornton or Worth
Authorizes gaming at Chicago airports for customers who are 21 or older and members of a private club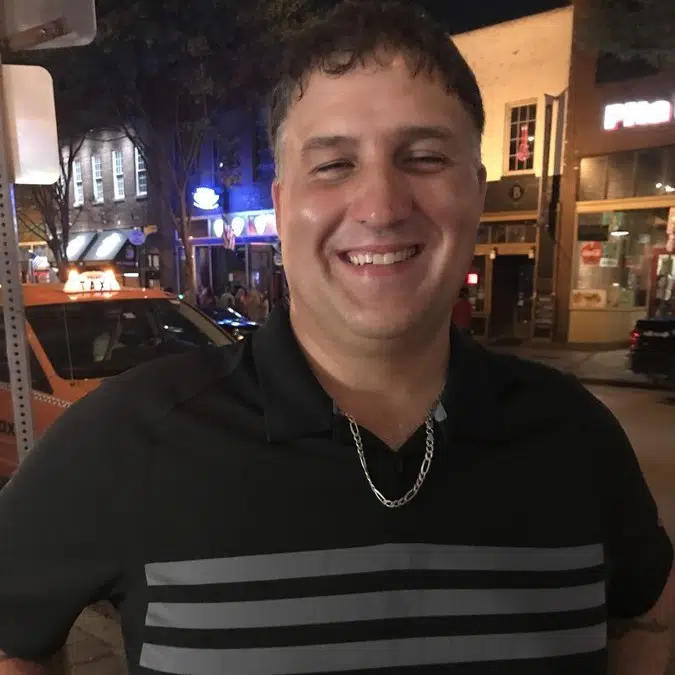 Mike Murphy is the founder of OnlineBettingSites.com and has over 10 years of experience in the legal online betting industry. A regular attendee of industry trade shows and conferences, Mike is a strong proponent of regulated markets and responsible gambling policies.