F1 Strikes Sports Betting Deal with ISG and Sportradar

Formula 1 has reached a deal with sports marketing company Interregional Sports Group (ISG) and Sportradar to bring gambling sponsorships and in-play betting to F1 for the first time in history.
In an F1 press release, the deal is described as giving ISG "the right to sub-license betting partnership rights to select betting brands around the world…" Among those partnership rights, interested brands will be able to advertise in conjunction with F1 via:
Regionalised branded on-screen graphics
Physical and virtual trackside signage
Digital integration across F1's digital and social platforms
The deal marks a major departure for F1, which resisted any commercial agreement with gambling companies under the leadership of Bernie Ecclestone for four decades. In 2016, Ecclestone said he "looked into gambling three or four years ago… But in the end the gambling concept was not found suitable."
Ecclestone long sought to keep gambling at arm's length in order to protect the image of F1. Liberty Media, which acquired F1 in 2016 in an $8 billion deal, sees things differently and views F1 betting as one way in which Liberty can grow the sport's revenue potential.
A Look at the F1 Sports Betting Deal
The deal been described as a $100 million deal in various media reports, but it is unclear how exactly the deal works. FT.com reported that ISG has agreed to pay an upfront fee to Liberty Media and will then attempt to recoup its investment by selling sponsorships to gambling companies in various markets around the world.
ISG is well-positioned for exactly this type of deal. A page on the company website explains that ISG provides clients with a "strategic mix" of marketing rights that include traditional on-the-field advertising and media advertising. However, the company says its specialty is "virtual branding that allows clients to segment and specifically target geographic regions across the global live broadcast footprint of premium sports."
ISG's ability to geotarget specific markets for advertising will be key for F1, which itself is a global brand that operates in countries with widely varying gaming laws. Sports-gambling sponsorships are heavily regulated in some countries and outright banned in others, and that's where ISG's approach is a good fit for F1.
In a statement, Sean Bratches, Managing Director of Commercial Operations at F1 said this:
"Data and sponsorship partnerships like this are common practice across almost all premium sports and this is the latest step in our mission to make Formula 1 the world's leading sports entertainment experience.

"This deal allows us to develop new and exciting ways for Formula 1 fans around the globe to engage with the world's great racing spectacle, while ensuring integrity with best practice oversight from Sportradar."
Sports data company Sportradar has been brought on board to assist ISG and F1 in providing live betting markets and monitoring for integrity issues. For example, Sportradar can provide live data for bookmakers to offer in-race wagers while also using that data to detect suspicious betting patterns indicative of corruption.
"Sportradar is the global leader in the area of sports data distribution and monetization; as well as integrity services in the fight against betting-related fraud and sports corruption," said David Lampitt, Managing Director Group Operations of Sportradar.

"Through this collaboration with Formula 1, we're delighted that fans will receive an exciting and safe betting experience and we look forward to further developing the F1 fan experience," he added.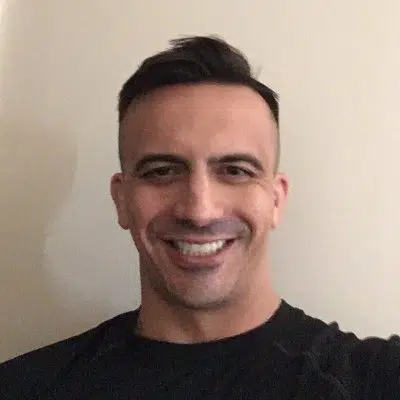 Wes Burns has more than a decade's worth of experience as a writer, researcher, and analyst in the legal online betting industry and is co-founder of OnlineBettingSites.com. Wes approaches his work from the viewpoint of players.