Broad Online Gambling Restrictions Coming to Switzerland July 1st

Legal online gambling in Switzerland will be restricted to just a handful of local casinos starting today. The new gambling laws took effect on July 1st, one year after 73% of the voters agreed on a major industry major overhaul.
Starting now, there will be a blanket ban on all foreign iGaming operators, making Switzerland one of the most tightly-controlled gambling jurisdictions on the continent.
Under the new rules, offshore casinos will be barred from offering online gambling services in Switzerland. From the beginning of July, gamblers will only be allowed to bet online through Swiss lotteries and casinos – provided that these institutions take steps to protect players from addiction and pay taxes into Swiss coffers.
But while licensed local operators will be allowed to offer new services such as roulette and poker, they will need to adhere to very strict measures. For example, they will need to set maximum sums for poker tournaments and small raffles. A maximum single entry fee of $200 will be allowed on small poker tournaments.
Swiss internet service providers will also begin blocking internationally licensed online gambling sites from the beginning of July.
Around $250 million is spent by Swiss gamblers at foreign internet casinos every year. Proponents of the reform want to divert those funds to the local market, collect tax revenue and use the money for local needs.
The Christian Democrats headed a parliamentary campaign last year in favor of the law. Karl Vogler, speaking for the political party, said the law was "a pragmatic decision by Swiss voters to continue funding civil society projects with revenue of the casinos and lotteries."
Local Casinos Get Online Gambling Permits
Last month, the Swiss Federal Council gave its approval for the issuance of online gambling permits to four local casinos. There are 21 licensed casinos in Switzerland. Some casinos are still waiting for their licenses to be approved, while others haven't yet applied.
Swiss casinos that have received online betting licenses to date include:
Grand Casino Lucerne – will operate online gambling under its proprietary mycasino brand.
Swiss Casinos in Pfaffikon – has teamed with Playtech to offer online gambling.
Grand Casino Baden – its long-running free-play Jackpots.ch site will now offer real money online gambling.
Grand Casino Davos – has teamed with Belgium's Ardent Group and will operate under the Casino777 brand.
Earlier last week, it was announced that the live dealer software supplier, Evolution Gaming had signed a partnership deal with Grand Casino Baden. Evolution will supply its full suite of live dealer games to the Jackpot.ch website. Swiss players will get to play live dealer blackjack, live dealer roulette and live dealer baccarat.
"We are very confident that our live games portfolio, including not only casino classics but also game show-style games, will prove to be very popular indeed with the casino's clientele and will also help to attract further new visitors to the land-based venue," said James Stern, Evolution Gaming Chief Business Development Officer for Land-Based.
Unauthorized Online Gambling Provider Blacklist
Beginning Monday, the Federal Gaming Commission and the Lotteries and Betting Commission (GESPA) will publish a blacklist of unauthorized gambling providers. Swiss ISPs will automatically block access to all sites on the list. Authorities have said that offshore service providers who leave the Swiss gambling market voluntarily will not be blocked.
Comlot has confirmed that "the first two blocking orders are likely to be issued by the two supervisory authorities" in the third half of this year. The two operators have not been named yet, however.
Local ISPs are not particularly happy about being forced into blocking foreign gambling sites. For a number of years, they have been voicing their concerns about the costs involved and the practicality of the measures.
In 2017, the trade group Information and Communication Technology (ICT) Switzerland, showed that similar IP-blocking schemes in other countries have proven to be useless.
"If Switzerland is to remain innovative and competitive, we cannot cut ourselves off from international competition and let the digitization of the economy pass us by," said Jean-Marc Hensch, the MD of ICT said at the time.
Telecom group Suisse Digital also noted that local casinos bear the costs of the IP-blocking plan. The logic behind this suggestion is that Swiss casinos will be given a huge advantage thanks to the plan, and they should be made to pay for this advantage.
According to Swiss gambling authorities, if local gamblers have any money due to them by foreign companies, they will have to apply for the funds directly. Swiss regulators have no jurisdiction over foreign companies.
Recently, William Hill announced that it was voiding a significant number of ante-post bets at very short notice. This follows an abrupt move to stop taking wagers from Swiss-based clients.
William Hill told its Swiss customers last week that the decision to stop taking bets from them was made "for regulatory reasons" and at a "very short notice." William Hill also explained that all unsettled bets on accounts have been declared void.
Back in March, the Stars Group said it was temporarily suspending its casino and sports betting operations in Switzerland. It also said it was targeting a partnership with a Swiss casino.
Opposition to Gambling Restrictions
The introduction of the new restrictions on Switzerland's online gambling industry was not an easy battle to win. Campaigners for the "No" side of the fight argued that there were too many restrictions placed on the industry. They also vocalized their fears that the law would pave the way for state censorship of the internet.
Opponents (made up mostly by youth wings of political parties from Switzerland's right and left), also claim the law gives the Swiss casino industry an unfair advantage by shielding them from offshore competition.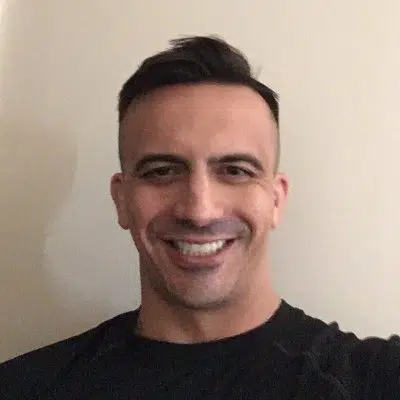 Wes Burns has more than a decade's worth of experience as a writer, researcher, and analyst in the legal online betting industry and is co-founder of OnlineBettingSites.com. Wes approaches his work from the viewpoint of players.