Super Bowl 50 Betting: Money Line Odds and Point Spread
Who: Denver Broncos vs. Carolina Panthers
When: Sunday, 7 February at 23:30 GMT / 18:30 ET
Where: Levi's Stadium in Santa Clara, California, USA
Watch it: Sky Sports, BBC or CBS
Super Bowl 50 provides us with a compelling matchup between the old guard and the up-and-comers. Peyton Manning is closing in on 40 years old and widespread speculation has it this could be his last game in the NFL. Manning had a rough season marked by injury and missed games, but his return in Week 17 was enough to get the Broncos 3 wins in a row and take the team to the Super Bowl for the second time in three years. This will be Manning's fourth Super Bowl appearance. He already has one ring and now seeks to possibly close his legendary career on a magical note.
---
---
Cam Newton and Panthers represent the new guys in this matchup. This Super Bowl appearance is a first for the 26-year-old quarterback and just the second for the franchise. Cam Newton brings energy and youth to the game, and in just a few short seasons proven beyond all doubt that he is something special. If he stays healthy and focused, it is a sure thing that he has a long and illustrious career ahead of him.
The Denver Broncos earned clinched their spot in the Big Game on Sunday with a close victory over Tom Brady and Patriots. In that game, the Broncos offense put points on the board while the defense held that dangerous Patriots offense throughout the first half. A late resurgence from the Patriots put quite a scare on the Broncos. It all came down to a last minute touchdown that brought the score to 20-18, Broncos up by two. A two-point conversion would have sent the game to overtime, but the Broncos defense put up a heroic defense and saved the game.
Meanwhile in Charlotte, Cam Newton and the Panthers put any doubt to rest with a thorough trouncing of the Arizona Cardinals. In a game that ended with a final score of 49-15, Newton rushed for two touchdowns and passed for two more while throwing for 335 yards. It was never even a close game. Now we get to watch two great quarterbacks, one undoubtedly in the twilight of his career and the other just getting started. Here's to hoping for a legendary Super Bowl.
---
Denver Broncos vs. Carolina Panthers
The Carolina Panthers opened as 3.5-point favourites at most betting sites once the two teams were decided on Sunday. The line has shifted to as high as -6 for the Panthers at some bookmakers, but most currently have the Panthers listed at around -4 or -4.5. This is not as wide a spread as many punters were probably expecting, but that's because the oddsmakers know Denver has a mighty defense. That old saying "defense wins championships" couldn't be more relevant for the 2016 Super Bowl.
Defense will be the deciding factor in this game. We already know what Cam Newton and his offense are capable of. They just crushed a solid Cardinals defense under 49 points on Sunday. Prior to that game, the Cardinals allowed just 19.6 yards per game. That Carolina has a powerful offense is a given. What we have to ask ourselves is if the vaunted Denver defense can contain Cam in passing and rushing. He will be the most versatile quarterback Denver has ever faced.
The Denver defense played admirably on Sunday against the Patriots. Just like they did the first time the two teams met this season, they pressured the Pats' O-line and harried Tom Brady just enough to keep him off his rhythm and prevent him from running away with the game while Manning pecked away yard by yard down the field.
Manning only threw for 176 yards and two TDs, but it was enough to hold them over while the defense did its thing. It wasn't a spectacular blowout, but the victory game against a very tough New England squad.
Carolina and Cam Newton present new problems. For one, the Carolina offensive line is just better than New England's. Denver was able to put the pass rush on Brady, sack him four times and keep him contained. Trying to pressure Cam Newton comes with more risks – this guy can run. He already has 12 rushing TDs to his name this season. But if they don't pressure him, he can still throw. Denver is going to have to come up with a way to keep Newton in place without letting his receivers get out of control. Otherwise, Denver is in for a long day.
However, we should note that Denver only actually blitzed three times in that game against New England. They put an immense amount of pressure on Tom Brady without even blitzing. The Denver defensive line is that good. If they can even come close to repeating that performance on Cam Newton, it will make Denver's job so much easier.
Carolina's defense is nothing to sneeze at either. They allowed the third-fewest points in the conference and have been thoroughly tested by this point in the season. Just look at that Cardinals game if you need any more convincing. Carolina's defense is more than capable to keep the Broncos in check if Cam Newton breaks free on the offensive side.
The scariest thing about that Carolina defense from Peyton's point of view is how good it is at getting turnovers. This defense ended more than 12% of opposing drives with an interception over the season. Peyton Manning logged 9 TD and 17 interceptions during the regular season. He has turned that around mightily since returning from that foot injury and didn't throw any interceptions in his last game.
Both teams' defenses are elite and we know Carolina has an elite offense. The biggest question mark in this game is the Broncos offense. Yes, defense wins championships, but Denver's offense is going to need to put some points on the board and give the defense a chance to catch its breath.
With all due respect to Peyton Manning, he's just not the same quarterback this year as he was when we remember him. He actually got yanked from a game earlier this year, missed six in a row and then came back in Week 17 just in time to win three in a row and get the Broncos to the Super Bowl. We've seen the offense do enough to get the job done up to this point, but now they'll have to do it in a neutral stadium and against an opponent capable of racking up points.
But, this is Peyton Manning we're talking about. This isn't his first time in the Big Game and he did find a way to get it done against New England, after all. If I remember correctly, there weren't too many Denver believers ahead of that game. They came away with the win even if it wasn't the prettiest thing ever.
I suspect a lot of casual money is going on Carolina right now. That's only natural considering they just came off a 49-point dismantling of a very good team. Then again, we should remember just how often the underdog delivers in the Super Bowl these days. Underdog teams have gone 6-3-1 against the spread over the last 10 Super Bowls.
Betting on Super Bowl 50
Las Vegas bookmakers reported an instant surge in betting activity before the second game in Sunday's pair of conference championships was even officially finished. Jimmy Vaccaro of the West Point sportsbook in Las Vegas reported punters waiting in line 10-deep across nine betting windows as the final minutes ticked off in that lopsided Cardinals-Panthers matchup on Sunday.
And it is just getting started. Bookmakers in the real world and online still await the vast majority of wagers they expect to take on the 2016 Super Bowl. It is impossible to come up with an accurate estimate of how much money will exchange hands around the world related to the Super Bowl, but we do know this is one of the single largest betting events on the planet.
BetVictor Specials
NFL bookmakers will be coming up with all sorts of random prop bets over the next couple weeks, but BetVictor was one of the earliest to come out with a whole variety of specials and props. Some of these include:
Who will win the coin toss
Will the coin toss winner win the Super Bowl?
Will the caller declared "heads" or "tails"?
Which color of Gatorade will be dumped
First player to score a touchdown
Pick a player to score a touchdown at any point
Half time results
Total turnovers
Winning margin
Daily Fantasy Sites Covering the Super Bowl
Our readers in the US and Canada have another option for getting in on the Super Bowl action without even having to visit an online sportsbook: fantasy football. DraftKings is the only DFS site covering this year's Super Bowl.
Legislation in the US requires all online fantasy contests to cover at least two games – and that causes a bit of a problem for the Super Bowl. What DraftKings did to stay on the right side of the law is combine the Super Bowl and Pro Bowl for their season-end contests. This keeps everything legal and still lets you draft your dream team from both Super Bowl teams plus everyone invited to the Pro Bowl.
It is very important that you remember the Pro Bowl runs on January 31st at 7:00 PM. This means you need to have your lineups drafted and your contests entered by no later than 7 PM EST. If you don't draft your Super Bowl fantasy lineups before the Pro Bowl kicks off, you're going to miss all the last daily fantasy contests of the year.
The biggest Super Bowl contest online anywhere this year is the "Season Finale" contest at DraftKings. This one has $250,000 in guaranteed prizes with a first place payout of $20,000. All it costs is $3 to enter and it will have room for about 96K entries. That's a lot of competition, but it is also a lot of money without much up-front risk.
Another more expensive option is the $150,000 guaranteed Gridiron Contest with a buyin of $20. It is more expensive and has a smaller prize pool, but this one will only have you compete against about 8600 other lineups – a much more manageable feat. This one also guarantees a $20,000 payout to first place.
Visit DraftKings at: www.draftkings.com
Live Betting on the Super Bowl
For those who don't know, live betting (also known as "in-play betting") allows you to place short term bets during a game that are resolved fairly quickly. Live wagers can cover a wide variety of topics ranging from giving you a chance to place a new bet on who will win after you've watched half the game to whether or not the Broncos will achieve a first down this drive.
With this being the biggest day of the year for bookmakers, it comes as no surprise that Super Bowl live betting will be offered by every major sportsbook. If you're interested in giving it a try, all you have to do is sign in to your betting account and then look for the "in play" or "live betting" tab on game day. You'll see the Super Bowl and then be able to bet on the game in real time. You can even have it playing on TV while you place quick wagers through your smartphone – all while settled in on the couch.
Finding a betting site that offers in play wagers is not going to be hard this Sunday. However, I do think some sites do a better job than others when it comes to variety of wagers, the odds on offer and ease-of-use.
A Quick Introduction to the Betting Odds
The Super Bowl attracts a lot of first timers, so I put together this section to quickly introduce all our newbies to the way the betting odds work. The first time you visit an NFL bookmaker and see all those numbers all over the place, it may look like a complicated mess. The reality is much simpler – you just need to understand the very basics.
The Point Spread
The point spread is a common type of wager in which the bookmaker says that one side needs to win by at least X points for any wagers on that team to be considered winners. Likewise, the other team can either win the game outright or lose the game by a smaller margin than the stated point total. This is called "covering the spread" and results in a win for anyone who backed that team.
Online bookmakers have installed the Carolina Panthers as 4.5-point favourites depending on where you look. Super bowl betting sites in the UK has the Panthers listed right at -4.5 while some US-facing sportsbooks are giving the Panthers -6 straight up. These point spreads are used to even the matchup and to attract an equal amount of betting action on each side.
For example, we know super bowl betting sites have the Panthers listed at -4.5 in the point spread wager. This means that the Panthers need to win the Super Bowl by at least 5 points for any wagers on the Panthers to be considered winners. Alternatively, the Broncos could lose by up to 4.5 points and any wagers on them would still win.
Super Bowl Money Line Odds
The moneyline odds do away with point totals entirely and simply score the match "straight up." No points are given or taken. Your bet wins if your team wins regardless of the final score. The odds in moneyline wagers are written to account for any perceived disparities in skill. For example, one US-centric bookmaker has priced the Broncos at +175 and Panthers at -205. These odds tell us that a $1.00 wager on the Broncos would yield $1.75 in profits while a $2.05 wager on the Panthers would return $1.00 if successful.
UK bookmakers also offer straight-up moneylines in addition to point spread wagers. However, the odds look a little different for UK and European readers. The Carolina Panthers have moneyline odds of 1/2 while the Broncos are priced at 17/10 straight up. It's still the same type of bet, but a different way of expressing the risk and reward of each side.
If you back the Panthers at 1/2, all you have to do is multiply your bet by 1/2 and you'll see your net profit. A bet of £100 on Carolina at 1/2 would result in a £50 profit if the Panthers do indeed win the Super Bowl. A £100 bet on the Broncos at 17/20 would result in a profit of £170 if successful.
Prop Bets
Prop bets revolve around everything except who will win the game. Some prop bets cover more serious topics such as predicting the winning margin (doesn't matter which team wins) while others are of the novelty variety such as picking which colour of Gatorade will be dumped on the winning coach.
If you're looking for something fun and goofy to bet on, you'll want to check out the Super Bowl specials on offer by any major sportsbook. I've noticed that some bookmakers delight in prop bets while others only make a halfhearted effort. The Super Bowl is the king of props, with well-known proposition wagers such as the opening coin toss even being mentioned regularly across all the world's major news media sources.
Last week, I put together a post dedicated entirely to Super Bowl prop bets. You can see a full list of props there along with the odds being offered on every outcome.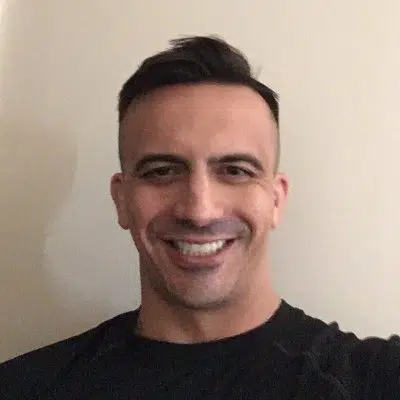 Wes Burns has more than a decade's worth of experience as a writer, researcher, and analyst in the legal online betting industry and is co-founder of OnlineBettingSites.com. Wes approaches his work from the viewpoint of players.