Mayweather vs. McGregor Betting: Predictions from the Pros

I don't know if all the professional fighters out there trying to build their own names are getting tired of being asked for their Mayweather vs. McGregor predictions or not, but I do know the question has been asked roughly one million times by now. Surely some will breathe a sigh of relief once this fight just another chapter in the history books.
Manny Pacquiao, Tyson Fury, Jon Jones, Mike Tyson and more fighters from the worlds of MMA and boxing have already chimed in with their thoughts and predictions for what will happen on fight night next month. It seems like everyone with a name in the fight game who has given an interview over the past month has resigned to answering at least one question about the upcoming boxing match.
The latest Mayweather vs. McGregor odds still have the Irishman as clear underdog at 4/1. Anyone betting on Floyd Mayweather will be looking at odds right in the range of 1/6 (that's -600 for our American readers). The odds paint a bleak picture for Conor McGregor, but the consensus among the top names in fighting is hardly unanimous.
I've searched the internet high and low for professional fighters' Mayweather vs. McGregor predictions and wrapped them all up into one, tidy post. Sports pundits and handicapping sites have published countless opinions online, but here's a look at what the top names in the sports of boxing and MMA think will happen on 26 August when Conor McGregor and Floyd Mayweather finally meet in the ring.
Manny Pacquiao: Conor McGregor Has No Chance
Manny Pacquiao left no doubt as to his prediction when Yahoo Sports posed the question to him last month.
"McGregor has no chance in this fight," Pacquiao told Yahoo Sports. "In fact, it could be very boring…. There is no way he will be able to land a meaningful punch on Floyd. How could he? He has no professional experience in boxing."
Simple, straightforward and brutally honest. This opinion holds some weight too. It comes from one of the best boxers of our time who also happens to know what it's like to face Floyd Mayweather in the ring. Manny Pacquiao fought Floyd Mayweather in 2015 and came up short just like everyone else.
To put this prediction in context, Manny Pacquiao built a career off his offensive game. His blindingly fast hands and thudding punches took him from title to title across eight different weight classes. He ended his career with a record of 59-7-2 and 38 KOs.
Yahoo Sports makes another great point in noting that when Pacquiao fought Antonio Margarito in 2010, Pacquiao gave Margarito a beating so bad it left his face a bloody mess and put him in the hospital for a week. Doctors there had to wait for the swelling in Margarito's face to dissipate before they could perform surgery to fix a fractured orbital bone.
This is the same Pacquiao who landed just 81 punches in total in his fight against Mayweather five years later. Sure, some people say Pacquiao may have had a bum shoulder or maybe he was older, but it sure didn't look to me like he was missing a step on fight night. It looked more like a case of "I can't hit this guy no matter what I throw at him."
Tyson Fury: Conor McGregor Will Knock Him Out in the First 35 Seconds
The most startling prediction of all came from none other than Tyson Fury, former world heavyweight champion in an interview published on YouTube by iFL TV.
Midway through the clip, Tyson Fury said this:
"I think Conor McGregor will knock him out in the first 35 seconds, like he did to Jose Aldo… yea, I think McGregor'll do him inside one round."
Now before you get too worked up over this quote, you might want to watch the full clip. Taken in context, the quote is just Tyson being Tyson. He can switch in and out between joking and dead-serious with little warning. If you're familiar with him, you know how he can be.
Here he is in his own words:
(Relevant portion starts at 0:37)
Holly Holm: Anything Can Happen
Holly Holm made an appearance on the MMA Hour with Ariel Helwani on June 26th and was asked her thoughts on the fight.
Here's what she said:
"… I think anyone has a chance. I came over to MMA from boxing and I felt like I had a chance, and I did…. But that being said, Mayweather is undefeated for a reason, but still I feel that anything can happen in a fight. Conor's got speed, which – I think a lot of people can't handle Mayweather's speed. I think that Conor has good speed and he can deal with speed pretty well.

I think Conor's fighting style and stance can actually be competitive for Mayweather. But I think if it goes longer, it'll be easier for Mayweather, the longer the fight goes. But, that's not saying that Conor doesn't have a chance to do something big.

I'm excited to watch it. I'm not gonna sit here and say that it's gonna go one way or the other because I think that anything can happen in a fight."
(Relevant portion starts at 1:50:09)
Yea, it's kind of a cop out, but it makes sense coming from the woman who dethroned Ronda Rousey as an even bigger underdog than even Conor McGregor is right now. Ronda Rousey was also undefeated and had an aura of complete invincibility at the time.
Prior to her meeting with Holly Holm, Ronda Rousey had a perfect 15-0 record with 12 of her fights lasting less than a minute. Ronda's previous three fights lasted a total of 64 seconds… combined. Holly Holm came into that fight as a 10/1 underdog, but delivered a brutal head kick KO to give Ronda Rousey her first taste of defeat.
Jon Jones: You Have to Decide on the Side of Greatness (Mayweather)
During an interview on FS1's Undisputed, the hosts asked Jon Jones about his upcoming fight with Daniel Cormier before finally asking Jones for his Mayweather vs. McGregor prediction.
Jon began his answer diplomatically by praising Conor McGregor's achievements in the Octagon. Jones then moves on to praise of Mayweather's greatness before one of the hosts interjects to mention Floyd's getting up there in age at 40. Here's what Jones said next:
"He's 40, but I mean, I think Floyd takes care of himself. He's an advocate about living the clean life. And you'd be surprised by what you can get out of yourself when you live the way Floyd does. He has all the resources to stay healthy and top of his game.

I think what makes this fight interesting is Conor McGregor's punching power. But at the same time, guys like Miguel Cotto and De La Hoya – all these guys have tremendous punching power. But what they have that McGregor doesn't is the years of experience and tightness to back up that punching power.

So many guys in the UFC who had that punching power were never able to land that shot on me. And like I said, I'm really happy for McGregor to be in this position, but if I were a betting man, I would imagine that you have to decide on the side of greatness."
(Relevant portion starts at the 8:00 mark)
Mike Tyson: McGregor is Going to Get Killed Boxing
In typical Mike Tyson fashion, the former heavyweight and baddest man on the planet held no punches back in his own Mayweather vs. McGregor prediction. On Barstool Sports' Pardon My Take podcast, Tyson has this to say about the match:
"McGregor is going to get killed boxing…

"[McGregor] put his dumb ass in a position where he's gonna get knocked out because [Mayweather has] been doing this all his life since he was a baby. [McGregor] can't kick and grab and stuff … He's not going to stand much of a chance."
Tyson did give McGregor a tiny bit of credit later by conceding that he's a fighter the likes of which Floyd Mayweather has never faced. From Metro.co.uk:
"'Conor is a character. Floyd has never met a character like this,' said Tyson when asked about McGregor referring to Mayweather as 'boy' during their four-date world tour to promote the fight. 'I want to say hey, it's disrespectful, but it's so funny I can't.'"
Carl Frampton: If Conor Lands a Glove on Mayweather, He Will Be Doing Very Well
Irish boxer and former two-weight world champion Carl Frampton is a McGregor fan and told ESPN he's looking forward to this fight. Unlike many boxers, he does not believe this fight is bad for boxing. Instead, he told ESPN "it's an event, and I'm looking forward to it."
After giving Conor McGregor his due as a martial artist and showman, Frampton made his prediction in the most delicate manner possible:
"As a boxing match, it's a mismatch but you have to give it to Conor McGregor. He's making his boxing debut and he's talked himself into a $100 million pay day. Good luck to him… I hate to say who's going to win, but it's hard to look past Mayweather. He's just too good.

"Boxing and MMA are two different sports, so if I'm being honest, if Conor lands a glove on Mayweather, he will be dong very well.

"If Mayweather makes fighters like Manny Pacquiao and Canelo look ordinary, what can Conor McGregor do? But it's unfair because you are talking about two different sports."
Conor McGregor: I'll Do Him in the Fourth Round
This one isn't a direct quote from Conor McGregor but reports from two weeks ago say that McGregor has been telling close friends that he'll finish Floyd Mayweather in the fourth round.
A source close to the talented Crumlin lad told the The Sun: "Conor is ­convinced he is about to shock the world once again and is adamant he'll do it early.

"He has made predictions before and has always managed to back it up so who's to say that he's wrong?

"He's told pals he'll KO Floyd in the fourth round."

His coach John Kavanagh has said Conor is "scarily focused" ahead of the billion-dollar showdown, although he thinks it will take the Crumlin ace eight rounds to make history.
Conor McGregor and his associates may be slightly biased, but who better to ask for a prediction than the man himself?
Fabricio Werdum, Yoel Romero and Amanda Nunes
News that Mayweather and McGregor had finalized a boxing match agreement broke just before UFC 213 last month and nearly every fighter on the card was asked for a prediction during the usual pre-UFC media blitz.
You can read the full story at MMAFighting.com, but here's the quick rundown of all their Mayweather vs. McGregor predictions.
Fabricio Werdum:
"I'm rooting for Mayweather. One hundred percent. I like him, he's a nice guy. Conor McGregor doesn't respect each fighter in the different divisions. He has a big mouth. This is not good.

McGregor will win in another way: He'll make a lot of millions. He's a smart guy. He got this fight, he'll promote this fight. But in this fight, I think Mayweather will win, it won't be close. Mayweather will play with him."
Yoel Romero:
"If we talk about the man who all his life has wanted to beat Marciano's record, he managed to do it, to tie it. You think that now he's going to lose a fight to someone who is not a boxer? He's going to tear his head off."

"We have to see how fast Conor is. It's not how hard he hits. I know he hits. How fast can he be? The question is, how fast or whether he has some speed. These are the questions that should be asked. I think he would last the 12 rounds. He hits from the outside, he hits from the inside, he grapples people, and this could also be a strategy that he poses in order to get through 12 rounds."
Amanda Nunes:
"I think it will be an awesome fight. [McGregor] could win. I think he has a chance, you know. Things can happen. I think … the first round, maybe the first three, I think he can beat Mayweather. He's fast."
Other fighters were asked but failed to deliver predictions. Justin Gaethje spoke about how much money McGregor was going to earn for the fight while Michael Johnson made it clear he doesn't care much for the fight beyond maybe watching it, but there's no chance he'll pay for it and he sure isn't talking about it at the gym with his training partners.
---
So, there you have it. One thing that's clear is not even the world's top professional fighters can form a unanimous decision when it comes to McGregor and Mayweather meeting in a boxing ring. We'll find out one way or another when it all goes down on August 26th in Las Vegas.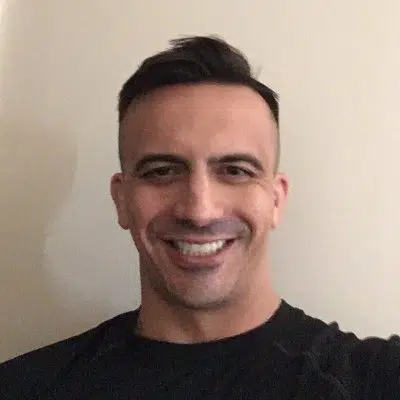 Wes Burns has more than a decade's worth of experience as a writer, researcher, and analyst in the legal online betting industry and is co-founder of OnlineBettingSites.com. Wes approaches his work from the viewpoint of players.