60 Swedish Betting Sites Receive License Approvals

In a decision notice published on Thursday, the Swedish Gambling Authority announced it has awarded two more online gambling licenses in anticipation of the new gambling law taking effect on 1 January 2019.
AHA Bingo Limited and White Hat Gaming Limited are just the latest of 60 companies that have received licenses for in-person and online gambling as Sweden prepares to launch its re-regulated gaming industry. The Swedish Gambling Authority began accepting licenses earlier this year and confirmed in October that 60 companies had applied.
Sweden unveiled new legislation to govern its gaming market at the end of 2017 and has been working since then to get everything in place ahead of January 1st. Lawmakers chose to end the Svenska Spel monopoly over online gaming in light of unlicensed, foreign gambling sites growing their market share in Sweden.
Rather than attempting to further censor the internet and fight what had become an uphill battle against unlicensed operators, Sweden chose to open the market to international competition with the new law. Dozens of operators have since applied for and received licenses.
Updated List of Licensed Swedish Betting Sites
The full list of gaming companies that were approved in 2018 to operate in the new Swedish gaming market includes dozens of companies and nearly 275 individual online betting websites. Some of the more prominent names to make the list include:
Looking Forward
The Swedish Gambling Authority has indicated it may approve more licenses next month, but even so the current list of licensees is already quite extensive. Once January 1st rolls around, players will suffer no lack of Swedish betting sites to choose from for playing casino-style games and betting on sports online.
Even before the new law was imposed, studies into the issue had shown players were visiting many of these sites already. Thus, little will change on the ground as far as options, but now players will be doing business with companies that are fully legal and licensed.
The decision to re-regulate the Swedish gambling market appears wiser by the day. As recently as November, reports on the industry found revenue from licensed operators falling even as revenue from unlicensed operators grew.
Figures released in November found that operators with Swedish permits saw revenue fall by 2.4%. Over that same period, operators without licenses saw revenue grow by 12.4%. Overall, licensed operators controlled 73% of the total gaming market while operators without licenses held 27% of the market.
In light of that, Sweden hopes the new law will make it easier to implement certain controls over the industry, encourage responsible gambling, collect tax revenue that was previously lost to unlicensed operators and impose new sanctions on unlicensed betting sites.
Some of the key provisions that will be in placing moving forward include:
Licensed betting sites must promote responsible gambling by monitoring for excessive spending, unhealthy habits and providing self-exclusion options
Bonuses may only be offered as a first-time welcome incentive
The Swedish Gambling Authority may request payment blocking measures be imposed on unlicensed operators
Licensed betting sites will be taxed at a rate of 18%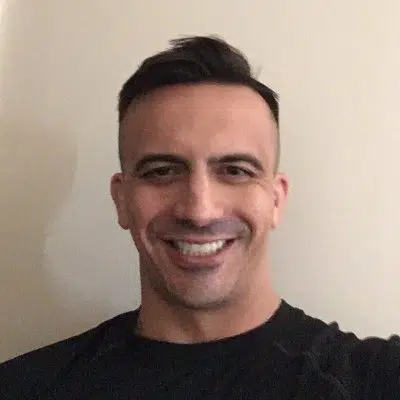 Wes Burns has more than a decade's worth of experience as a writer, researcher, and analyst in the legal online betting industry and is co-founder of OnlineBettingSites.com. Wes approaches his work from the viewpoint of players.