Swedish gaming laws first addressed online betting in 2002 with legislation that authorized Svenska Spel to serve as the country's monopoly provider of online gambling. In 2017, Sweden began a process of re-regulation to break up the monopoly and allow a variety of international betting sites to apply for licenses.
An application process was launched in mid-2018 and the first licenses were awarded later that year. The new gambling law took effect on January 1st, 2019 and has created a vibrant online gambling market no longer dominated by Svenska Spel.
Best Swedish Betting Sites
When Sweden opened its gaming market, most of the big names in online betting applied for licenses and were eventually approved. This means players today have a wide range of options to choose from that are all licensed and legal.
Under the new law, licensed Swedish betting sites are required to prove they are properly funded, promote responsible gambling and maintain adequate safeguards to ensure gaming is offered in a fair manner free from criminal interference. Some of the most basic rules governing licensed operators include:
Restrict players under 18 from participating
Ensure high levels of security
Act quickly when signs of problem gambling are detected
Not market their services to minors
Not extend credit to players
The Long Road to Legal Online Betting in Sweden
Sweden was one of the first EU countries to recognize the potential of online gambling and pass legislation to address the emerging industry. In 2001, Svenska Spel was designated as the only authorized Swedish betting site.
Other gambling websites suddenly found themselves shut out of the market officially but continued to serve Swedish customers anyways. The operators of those sites justified the action by pointing to the Swedish monopoly as contrary to EU free trade agreements. Sweden saw things differently, and thus began a stalemate that would persist for years.
In 2008, the government considered passing a law that would force ISPs to block all gambling sites besides the state run Svenska Spel. Nothing ever came of that legislation and the proposal was eventually shelved.
Svenska Spel was enormously profitable for the Swedish government over the years, and naturally the government was reluctant to open the market to foreign competition with such a cash cow on its hands. Even with the European Commission pressuring Sweden to open its market to international competition, lawmakers refused any such notion.
Eventually, Swedish lawmakers were convinced that liberalization of the market might be the better option after all in the face of unlicensed betting sites continuing to grow market share even as Svenska Spel lost ground. One widely-circulated report found that that between 2012 and 2016, unlicensed betting sites saw revenue grow by 57% while Svenska Spel lost market share.
With unauthorized online betting sites in Sweden continuing to grow their business inside the country and lawmakers reluctant to enforce online censorship, lawmakers starting coming around to the idea of opening the market. Any additional ground lost by Svenska Spel in a regulated market could at least be partially offset by new revenues from licensing and taxing the industry.
Additionally, some of the justification for Svenska Spel being given a monopoly was to promote healthy gambling habits and to protect the industry from criminal elements. Under the monopoly, however, players will still playing at foreign gambling sites totally unregulated by Swedish law.
This left the government with two choices moving forward. It could have stayed with the status quo, enact stronger anti-gaming laws, censor the internet and attempt to disrupt financial transactions to foreign gaming sites.
Fortunately, Sweden chose the other option: to open the market, create a new regulatory framework, issue licenses to international betting sites and collect taxes. The new regime took effect on 1 January 2019.
Present Market
Sweden has already issued licenses to some sixty online gaming companies operating nearly 300 individual online gaming domains offering everything from online sports betting to casino games.
Most of the world's largest online betting sites have applied for (and received) Swedish gaming licenses to date. This includes regional favorites such as Betsson.com as well as international giants such as Bet365.com.
Our advice is to stick with the biggest names, but you can also see an up-to-date list of licenses at the website of the Swedish Gambling Authority (Spelinspektionen). These sites all support the Swedish language, accept krona deposits and operate under the gaming laws of Sweden.
Is it Legal to Bet Online in Sweden?
Yes. This was once a bit of a grey area prior to Sweden updating its gaming laws with many unlicensed gaming sites still accepting customers, but now the law is clear. As long as you stick with licensed Sweden betting sites, it is perfectly legal to play online as an adult.
Most Popular Sports: Swedes enjoy a variety of sports that are available to bet at just about every online sportsbook. Football is the most popular sport, and the First Division of Swedish Football matches are heavily bet. Ice hockey is also popular and has several divisions. The most popular league is Swedish Elite League and is considered to be one of the top hockey leagues in the world.
Depositing & Withdrawing for Swedes
Credit and debit cards are among the simplest options for Swedes, but you also have other options such as direct bank transfers, e-wallets and certain types of prepaid cards. Neteller and Skrill are two well-known options that allow you to store money online, transfer it to any betting site and receive payouts. You can fund your e-wallet with a credit card, debit card or transfer straight from the bank.
A few Sweden betting sites also accept mobile-oriented deposits such as Siru Mobile which allows you to associate deposits with your mobile number without directly involving your bank account or credit card information. Other deposit methods such as Trustly and Nordea provide direct online transfers from your bank account to your online betting account.
A Brief History of Gambling in Sweden
All forms of gambling were outlawed in Sweden until the Lotteries Act was passed in 1994. This legalized a state-run lottery and slot machines while criminalizing those who promoted unlicensed gambling. A few years later, Svenska Spel was founded to control all casino gambling and merged with state lottery company Tipstjanst.
The Casinos Act was passed in 1999 to set the groundwork for several live casinos. The first state run casino opened in 2001 in Sundsvall. Currently, there are four brick-and-mortar casinos in Sweden. In addition to capital Stockholm's Casino Cosmopol, there are properties in Malmo and Gothenburg.
With Svenska Spel losing market share even as unregulated betting sites in Sweden grew in popularity, it was ultimately determined that licensing and regulating the industry would be the best way forward. By enacting a new licensing system, Sweden can earn tax revenue it was missing out on, ensure customers are protected, do more to prevent problem gambling and address match fixing.
The proposal ended Svenska Spel's monopoly over online gambling, but Svenska Spel still maintains control over land-based casinos and slot machines. Likewise, the state remains in control over lotteries.
Compliance: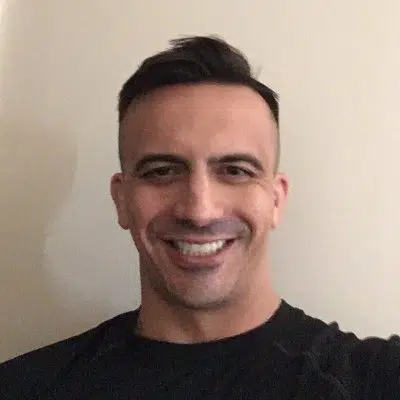 Wes Burns has more than a decade's worth of experience as a writer, researcher, and analyst in the legal online betting industry and is co-founder of OnlineBettingSites.com. Wes approaches his work from the viewpoint of players.