Bookmakers That Sponsor Premier League Teams

It would be fair to say the world's major bookmakers do a fair bit of business in the UK, with a sizable portion of that being bets placed on Premier League matches. The cozy relationship between online betting sites and Premier League clubs may be slightly unsettling, but it makes too much sense from a business point of view for the big bookmakers not to pursue sponsorship agreements.
Premier league betting sponsorships are often short-lived, especially among the lower-tier teams and betting sites. Both have a tendency to rise, fall and be replaced by the next surging competitor. With that said, I have updated this list for the 2015-2016 Premier League season. Things will surely change in the future, but this how the sponsorship landscape looks right now.
---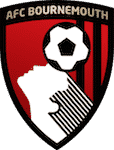 AFC Bournemouth: Mansion Group
Terms: 1 Year / £5 million
The recently-promoted AFC Bournemouth inked a shirt sponsorship deal with the Mansion Group (www.mansion.com) back in June. According to reports, the deal is worth £5 million for the team and lasts for just one season. If AFC Bournemouth returns next season, an extension of the deal remains an option.
---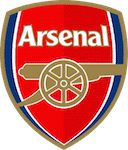 Arsenal: Betfair, Paddy Power and Bodog
Terms: 1-3 Years / Undisclosed
Arsenal has three sponsorship deals for at least the 2015-16 season. In August, Betfair became Arsenal's official betting sponsor across Europe with the exceptions of the UK, Irish, Italian and Russian markets.
Meanwhile, Paddy Power remains Arsenal's official betting partner in the club's UK, Irish and Italian markets. This deal was finalized in 2013 and is scheduled to expire at the end of the 2016 season if it isn't renewed before then.
Bodog and Arsenal inked a similar 3-year deal in 2013 for Bodog to act as the club's official sponsor in the Asian region. Bodog was once an American-facing outfit, but they have since directed their attentions to the growing Asian gaming market.
---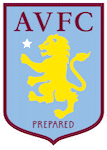 Aston Villa: Betfair and Bet365
Terms: 2 Years / Undisclosed
Earlier this year, Aston Villa signed two betting firms as official partners for the 2015-16 season. Both Betfair and Bet365 will serve as global online betting partners. The details of the 3-way arrangement were not made public, but you should be noticing Betfair and Bet365 logos on the club's LED screens and in the background of club member interviews.
Prior to the Betfair/Bet365 deal, Dafabet reigned as Aston Villa's only betting partners. That deal expired this year, but previously it gave Dafabet shirt sponsorship rights. Now, Aston Villa shirts are adorned with Intuit Quickbook logos.
---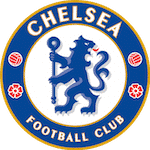 Chelsea: William Hill

Terms: 3 Years / Undisclosed

Chelsea and William Hill reached a 3-year deal in August of 2016. The monetary value of the deal was not disclosed, but a press release on the Chelsea FC website explains that William Hill will be their official betting partner for the next three years.
The sponsorship agreement will allow fans to place bets in-person at Stamford Bridge and collect their winnings at any of the 2300+ William Hill betting shops by 10 AM the next morning. Additionally, the deal broke ground for an actual William Hill betting shop inside the stadium constructed in September of 2016. You will also see William Hill advertised on pitchside boards and on Chelsea digital media properties.
---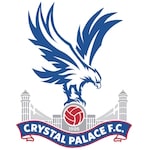 Crystal Palace: Mansion Group
Terms: 1 Year / Undisclosed
The Mansion Group became the official main sponsor of Crystal Palace in August of 2015. The terms of the 1-year deal were not disclosed, but a press release on the Crystal Palace FC website said that they will be working together closely "across a broad spectrum of commercial activities."
---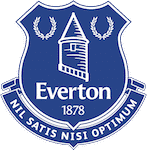 Everton: William Hill

Terms: 2 Years / Undisclosed
William Hill became the official betting partner of Everton FC in August 2016. The terms of the deal were not released, but Everton said that it was the "highest ever value betting partner deal."
The sponsorship will also include "exclusive odds on a comprehensive range of markets on all Premier League and cup games, exclusive competitions and money-can't-buy prizes." This sounds like a good one for the fans. William Hill are one of the most respected bookmakers in the business.
Everton and Coral announced a 2-year partnership back in August of 2014. When the deal was announced, an Everton press release said they would be focusing mostly on Coral's traditional bookmaking services (they have 1700+ betting shops) but would also not ignore the emerging "interactive gaming" market. That deal came to a conclusion in 2016 with the signing of William Hill.
On an interesting side note, Everton had to sever its relationship with Power8 in 2015 after that company seemed to just disappear off the face of the earth. I'm not even sure what Power8 did other than act as some sort of technology provider to the online gaming and sports betting industries. According to news reports, Power8 suddenly stopped answering the phones and the website (www.power8.com) went dark. Journalists who went to Power8's corporate headquarters found nothing but empty offices. Strange.
---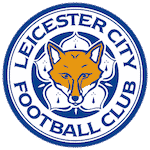 Leicester City: Betfair and Bet365
Terms: Undisclosed
Leicester City has some kind of confusing deal in place with both Betfair and Bet365. It's unclear how these deals work, but the Leicester City FC website issued two separate press releases prior to the 2015-16 season in which it announced relationships with Betfair and Bet365. The strange thing is that if you visit the LCFC website and go to the club partners page, only Bet365 is listed. It's hard telling what exactly is going on here, but LCFC has some kind of deal in place with both betting sites.
---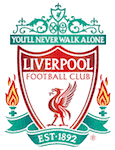 Liverpool: BetVictor
Terms: 3 Years / Undisclosed

BetVictor announced a 3-year partnership with Liverpool FC in July of 2016. This partnership was arranged to begin with the 2016/17 season and will last through the 2018/19 season. The deal gives BetVictor the right to display its branding on the team's training kit, in prominent places at Ainfield and as a backdrop during Liverpool FC press conferences.
---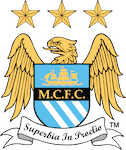 Manchester City: Betsafe
Terms: "Long Term" / Undisclosed
Betsafe landed a Manchester City deal in October of 2015. Under the terms of the agreement, Betsafe receives exposure across the team's primary regions. This deal promotes Betsafe across Manchester City digital media and in real-life at betting kiosks and in Etihad Stadium. Betsafe will also be able to offer customers special deals reserved just for Manchester City fans.
---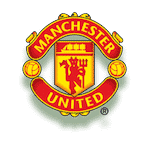 Manchester United: Marathonbet
Terms: Multi-Year / Undisclosed
Marathonbet is making serious moves into the UK Market this year courtesy of deals with Liverpool, Tottenham and now Manchester United. The multi-year agreement makes Marathonbet the global partner of Manchester United except for in the USA and China. This agreement replaces the previous deal Manchester United had with Bwin.
---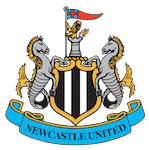 Newcastle United: Fun88
Terms: 3 Years / Undisclosed
Fun88 entered a three-year deal with Newcastle United ahead of the 2017/18 season just as Newcastle was promoted to the Premier League. The terms of the deal were not disclosed, but reports say it is the biggest sponsorship deal in the club's history and goes well beyond the reported five-year, £24 million deal Newcastle had previously with payday loan company Wonga.
---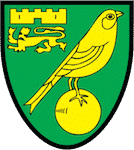 Norwich City: Coral
Terms: Undisclosed
Norwich City and betting firm Coral teamed up in August with a wide-ranging deal. The agreement made way for Coral branding at Carrow Road and made Coral the first-ever sponsors of Barclay Stand. Canaries fans can also get exclusive promotional odds for Norwich matches, "sponsored away days" and access to new betting kiosks inside the stadium.
---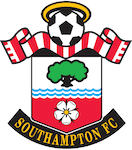 Southampton: Betfair
Terms: Undisclosed
Betfair replaced William Hill this season as the official Southampton betting partners. Like many others of its kind, this deal will grant Betfair branding opportunities across Southampton media and properties while also offering special deals and enhanced odds for fans.
---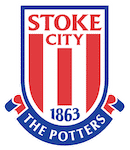 Stoke City: Bet365
Terms: Undisclosed
Bet365 has a long history with Stoke City and this partnership only makes sense. The founding family of Bet365 (the Coates) also hold a chairmanship position in the Stoke City FC organization. To this day, Bet365.com remains a primary partner of Stoke City.
---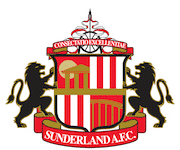 Sunderland: Dafabet
Terms: 2 Years / £12 million (rumored)
Dafabet is well-known among Asian gamblers but the bookmaker is also working on growing its UK customer base. The 2-year deal was rumored to be worth £6 million per year, but coinfirmation remains elusive. In any case, you can expect to see Dafabet logos on team shirts for the remainder of this season and through the 2016-17 season.
---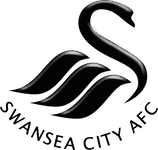 Swansea City: Letou
Terms: 1 Year / Undisclosed
Swansea City announced a partnership with Asian betting company Letou.com for the 2017/18 season. Terms of the deal were not announced, but Letou will adorn Swansea shirts and contribute to local charities such as Shelter Cymru and Disability Sports Wales.
---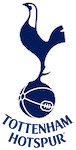 Tottenham: William Hill

Terms: 2 Years / Undisclosed
William Hill and Tottenham signed a sponsorship agreement in August of 2016 that will last for two years. This deal will give William Hill exclusive betting advertising on Tottenham digital properties, pitchside advertising boards and have William Hill operate in-stadium betting services on matchday.
Previously, Tottenham made the Mansion Group its exclusive betting partner for the 2014-15 and 2015-16 seasons. The agreement provided cross-promotion for both organizations, with Mansion promoted on Tottenham properties (both physical and digital) and Tottenham branding appearing on Mansion Group websites.
---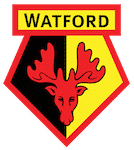 Watford: 138.com
Terms: 3 Years / Undisclosed
138.com is another Asian-focused bookmaker that would like to grow its UK business. The two inked this deal in 2013 to make 138.com the official sponsor of Watford FC. The deal provides branding opportunities for both groups and also gave 138.com a full kit sponsorship.
---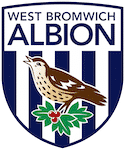 West Bromwich Albion: NETBET and TLCBet
Terms: 1 Year / Undisclosed
West Bromwich Albion signed two deals at the beginning of the 2015-16 season. One deal made NETBET the club's official betting partner, granting them advertising rights inside the stadium and across other WBA properties. The other deal made Asian firm TLCBet the club's official kit sponsors for the season.
---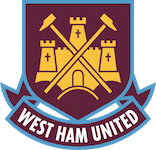 West Ham United: Betway
Terms: 3 Years / £20 Million
This massive deal at the beginning of the 2015-16 season made Betway the principle sponsor of West Ham United. You can now see Betway logos on West Ham media, inside the stadium and displayed prominent across players' shirts. This deal was announced shortly after West Ham's previous forex sponsor became insolvent earlier this year.
---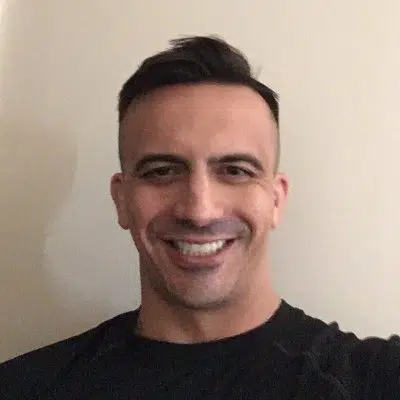 Wes Burns has more than a decade's worth of experience as a writer, researcher, and analyst in the legal online betting industry and is co-founder of OnlineBettingSites.com. Wes approaches his work from the viewpoint of players.