Esports Betting is Not Slowing a Bit and Unikrn is Taking Full Advantage

The esports industry looks less like a fad with each passing year. The meteoric rise of esports and esports betting has been well-documented by now, and still neither is showing any signs of slowing even a little bit.
As competitive gaming gains support from increasingly mainstream corners and esports betting scratches out its own niche in the crowded world of online gambling, players and fans alike have a lot to take advantage of right now and even more to look forward to in the future.
Online esports betting has been particularly fast-growing of late and overshadows the esports industry itself in terms of global money flow. Analytics company Narus and gaming research company Eilers & Krejcik produced a report in 2018 predicting that a total of $6.7 billion will be bet on esports in 2018 and $13 billion by 2020.
Interestingly, the esports industry itself hasn't even hit numbers of that magnitude. In February, a Newzoo research report estimated the global esports economy will grow to more than $905 million in 2018. That's just a fraction of the global esports betting handle this year, but it still represents an increase of almost 40% over last year.
Newzoo estimates that brands will spend more than $530 million on sponsorships and advertising alone in 2018. That's not to mention other sources of revenue for the industry such as merchandise and tickets, game publisher fees and media rights. In every single segment, 2018 should see double-digit growth compared to last year for a total year-on-year global esports revenue growth of 38.2%.
From the Newzoo report: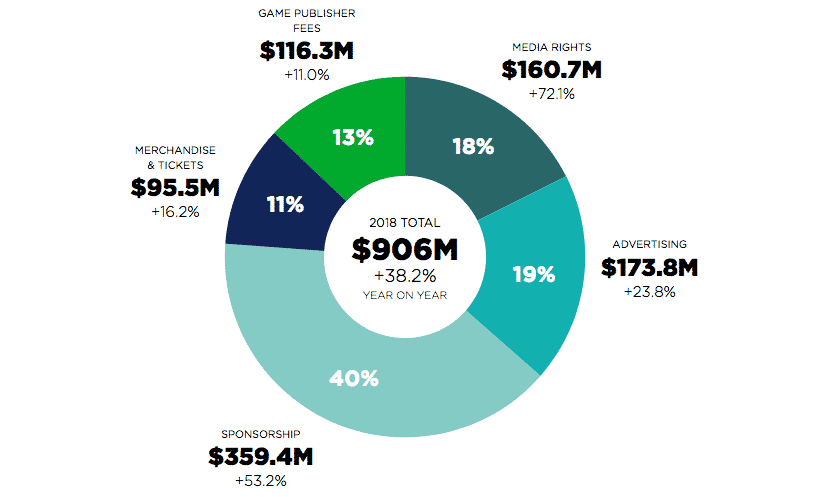 Global esports audiences are expected to continue to grow as well. Newzoo estimates the global esports audience in 2018 will reach 380.2 million and the total number of people who are aware of esports will reach 1.6 billion in 2018.
This all bodes well for the tag-along betting industry. If betting handle already exceeds total esports revenue by multiples (and with rampant growth still to come by all indications), esports betting sites stand to make out like bandits. On the flip side, online bookmakers that neglect the esports market today do so at their own peril.
Unikrn Approaching Esports Betting the Right Way
Esports betting site Unikrn stands out above all bookmakers in the way it courts the esports opportunity. While most other bookmakers treat esports as little more than a side offering, Unikrn is 100% all-in on esports and offers a much deeper experience by comparison.
Unikrn operates a standard sportsbook for esports like any other bookmaker, but has added so much more to give it an almost unbeatable edge over the competition.
For example, Unikrn launched its own cryptocurrency last year called UnikoinGold that can be used for placing bets, to enter jackpots, participate in other promotions and to reward esports participants. UnikoinGold has already made its way onto the Las Vegas Strip with the MGM Grand now holding gaming tournaments awarding UnikoinGold as prizes.
Unikrn also encourages players to link their CS:GO, League or Dota 2 accounts to the Unikrn platform and compete online to win UnikoinGold. Unikrn Connekt hosts ranked matches, allows players to track their stats and more online – all of which goes to build a tighter community that goes well beyond a typical betting site.
The Connekt platform shows a ton of promise all of its own. Just recently, Unikrn bought CS:GO competition platform ChallengeMe.GG and will be melding that in to the Unikrn ecosystem. On ChallengeMe, players can play in ranked CS:GO matches, win prizes and compete in challenges. In a blog post, Unikrn CEO Rahul Sood said they will use the acquisition "to create skill-based betting experiences" and add other games to the mix.
Here's how Rahul Sood put it when explaining his vision for the acquisition:
"Back when games were played in person, you could challenge that sh*ttalker to 1v1 and put something on the line. You could have an in-house poker game with a few dollars on the table. You could go to the bar and shoot pool for drinks.
Now you'll be able to do the digital equivalent, but with full stat tracking, community interface, and access to the entire network of CME users. Fully powered by our internal blockchain, fully secure, with anti-cheat protections and the best possible equipment to give a fair experience.
CME can even matchmake for you."
Unikrn also gets a bunch of little things right. For example, when you visit an upcoming match in the sportsbook to see all the wagers available for that match, Unikrn automatically embeds live video from the match if it's available. Sure, you could just as easily look it up on YouTube on your own if you wanted to, but even these little things show that Unikrn is sharp.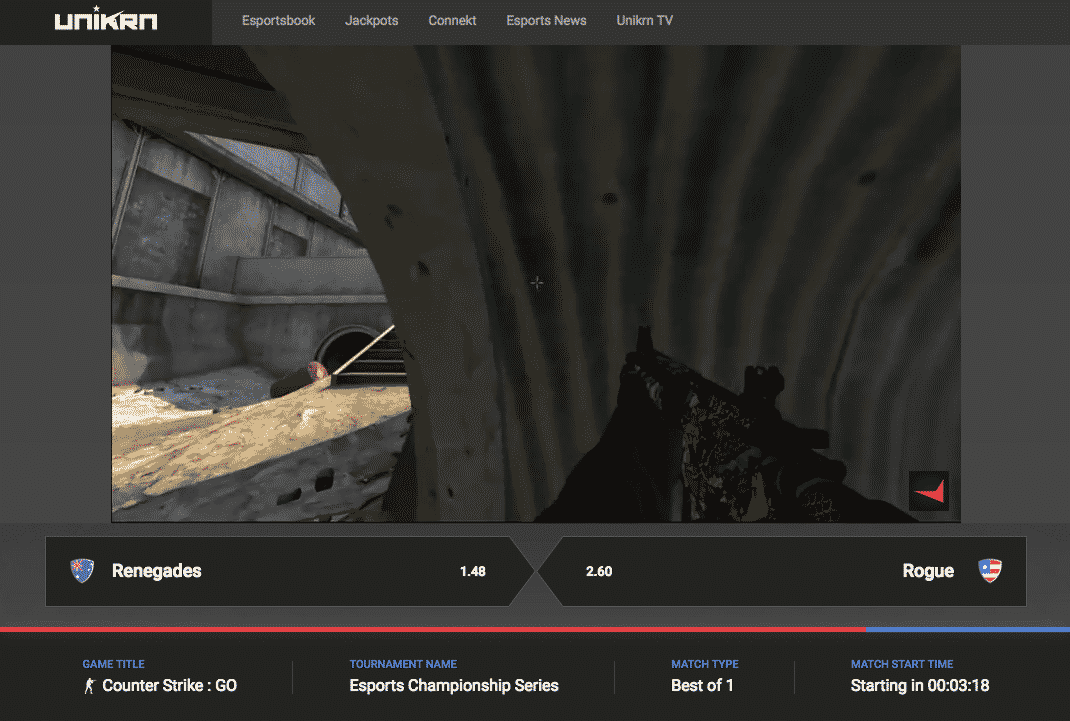 Unikrn looks extremely promising, but it's just one example of the many exciting things that are happening in the esports arena. And as the industry itself grows, builds an audience and entrenches itself in the culture, the betting will follow. Other betting sites should not sleep on esports.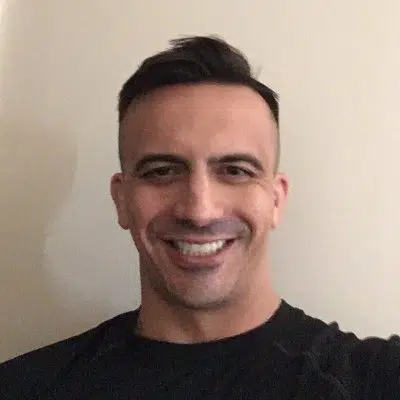 Wes Burns has more than a decade's worth of experience as a writer, researcher, and analyst in the legal online betting industry and is co-founder of OnlineBettingSites.com. Wes approaches his work from the viewpoint of players.