How One Horse Racing Punter Turned a £19 Wager into £823,000
April sure has been good for punters and rough on the bookmakers. It was just over two weeks ago that we heard about a punter who bagged nearly $42,000 off a $60 golf bet and just barely four days ago that another punter turned a £3 football accumulator into nearly £21,000.
And now, as if we didn't need any more motivation to bet on the Kentucky Derby, we get word of yet another punter scoring a big win off a small starting stake. This past Friday, a customer at betting website Coral.co.uk placed a series of accumulators to turn £19 into £823,000.
Coral (see our review here) says this is their biggest horse racing payout ever. The lucky punter, who has chosen to remain anonymous, said he placed the bets before a night out and had no idea what had happened until he got home in the early hours of Saturday morning.
A press release from Coral explains that the man who placed the bet is in his 40s and has been placing horse racing accumulators nearly every day for the past 20 years. In discussing his strategy, the man said:
"I put a lot of effort into picking my horses. I like to follow stables in form, I'll study the breeding of the horses, and look at their recent performances. I then check which bookie has the best odds for my bet, and unfortunately for Coral, this time it was you guys."
He also explained that he doesn't even know if he will ever bet again as he has feels he has achieved his lifetime goal. It's tough to blame the guy; it would be a tall order to ever match that experience after winning more than £800,000 in a single day at the races.
The winning bets consisted of five £3 four-fold accumulators and a £4 five-fold accumulator involving five horses in total. The victorious horses included Das Mooser at 10/1, Woodland Opera at 9/2, Definite Ruby at 7/1, Bacardys at 10/1 and Canardier at 33/1 – all running at Punchestown Racecourse.
Simon Clare, Coral PR Director, went into more detail regarding the thought process behind the pick with the longest odds:
"Canardier, the horse that completed his incredible big win was a 33/1 outsider when he backed it, though it returned 8/1, and the customer told me that he didn't think the form of the other horses in the race was that good, and that as Canardier was well-bred and with a good trainer it was worth a punt. Even in the context of landing this amazing bet that one horse was a truly inspirational selection."
For the uninitiated, horse racing accumulators are basically just a way to wrap up multiple bets into one. An accumulator involves making multiple selections and offers payouts that are many multiples larger than simply betting on each selection one by one. The catch is that every selection in an accumulator must win or else the entire bet is a bust.
When the Coral customer made his picks, he knew every horse on his tickets would have to achieve a first place finish for him to win anything at all. Predicting the winner of just a single race is itself a tough task, but this man compounded the risk by making predictions on up to five races.
When all five of his horses thundered home to first place finishes, each of his accumulators paid out in a big way. Had just a single horse failed to take first place in any of his tickets, those tickets would have returned absolutely nothing.
Accumulators offer the greatest potential reward along with the greatest risk of all the different types of horse racing bets. Other wagers may offer nice returns (such as backing a long shot horse to win a competitive race), but being able to turn a mere £19 into £823,000 is something that can only be done with accumulators.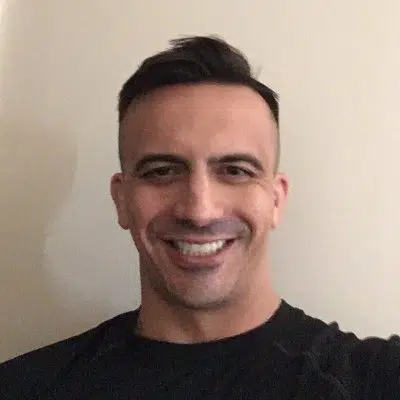 Wes Burns has more than a decade's worth of experience as a writer, researcher, and analyst in the legal online betting industry and is co-founder of OnlineBettingSites.com. Wes approaches his work from the viewpoint of players.