Fantasy Formula 1 puts you in the driver's seat of your own racing team. Your goal as a manager is to draft a team of capable drivers and then score as many fantasy points as possible based on their real world performances in races. As your drivers achieve success on the track, you get points and move up in the fantasy rankings.
At the end of the season, the person with the most points wins the league. Most leagues are hosted for fun and bragging rights, but there are a couple fantasy websites that award real money prizes to the winners. On this page, I'm going to provide a summary of how it all works and talk about a few of the largest fantasy sites that host F1 leagues.
---
Best F1 Fantasy Site
Rank
Betting Site
Bonus
Rating
Visit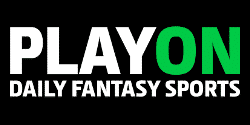 ---
Types of F1 Leagues
F1 leagues can be hosted in a number of formats. Your primary goal in any type of league is to identify drivers who are capable of performing well on race day. The better you are at spotting talent, the more success you will see as a contestant.
Season Long: Most online F1 leagues last an entire season. In a season long league, you draft your team prior to the first race and keep that team for the duration of the racing season. Some leagues allow you to make substitutions or exchange a limited number of drivers between races.
Daily Fantasy: This is the most popular league format in other sports but I don't know of any sites that offer daily fantasy F1 games. If one of the big DFS sites ever does expand into F1, it will most likely offer games that cover just a couple of races. You would draft your drivers in the usual manner, but the league would only last for two or three races. Whichever team has the most points at the end of the last race would win a cash reward.
Predictor Leagues: In a predictor league, you attempt to predict the finishing positions of drivers for upcoming races. Points are awarded when your predictions are proven correct or when you come pretty close. The person who accumulates the most points over the course of a season wins the league.
Major Formula 1 Fantasy Sites
Fantasy Formula 1 was a neglected market until recently. In 2018, PlayON.co launched daily fantasy and season-long contests in cooperation with Formula 1 to give fans the best new place to play F1. There are several other sites that offer F1 racing, but PlayON is by far the best option today.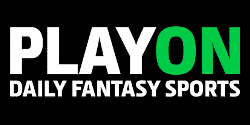 PlayON.co: PlayON offers daily fantasy Formula 1 contests in addition to season-long leaderboards that also offer prizes of their own. Every F1 fantasy contest at PlayON lasts for just a single race and offers payouts immediately. Over the course of the season, your best daily fantasy scores are tallied up and ranked on a global leaderboard for a chance to win additional prizes such as VIP trips to visit a Grand Prix of your choice.
The Formula 1 website also hosts season-long leagues that offer similar prizes including tickets to Grands Prix, free access to F1 TV and more. The F1 season-long leagues are hosted at the F1 website but are also powered by PlayON.co technology. If you want to play daily fantasy games, just head on over to PlayON.co.
Learn more at: www.playon.co
FantasyGP.com: Fantasy GP is one of the most active websites for F1 leagues. It does have a real money component but you don't actually participate in individual games with other people for cash. Instead, they have a free option that's open to everyone and a "pro" option that offers additional features and a chance to win prizes.
Each season at Fantasy GP runs for 19 races. You start with a virtual salary of £75 million and use that to draft a team of three drivers and three cars. As the season progresses, your team accumulates points based on the performances of the drivers and constructor on your team. Points are earned for winning races, placing well, completing races, achieving the fastest lap, owning the winning car and so on.
If you "go PRO," you get a starting salary increase of £5 million (for £80 million total), access to better stats, no more website advertising and a chance to compete in the pro championship for real prizes. The cost for going pro is just £5 for the entire season.
Learn more at: www.fantasygp.com
F1FantasyGame.com: This website is completely free to use but does not award actual prizes to winners. Out of the two major F1 sites, this one is the most in-depth. If you consider yourself a diehard fan of the sport, F1FantasyGamge.com is the way to go.
At the beginning of the season, you get a $100 million salary and use that to build a team consisting of two pilots, one driver, a chassis and an engine. From there, the games begin and you start earning points based on the performances of your team's real-world counterparts. The cool thing about F1FantasyGame.com is that points are earned in practice and qualifying rounds in addition to the actual races.
The biggest downside to this website is that you'll have to figure it out as you go. They don't provide much in the way of documentation or even a clear explanation of the rules. It's a popular website nonetheless and worth a look.
Learn more at: http://f1fantasygame.com
GPPredictor.com: GP Predictor leagues are fairly simple. Before each race, you're asked to predict the top 10 finishers. The website has a drafting area that has empty spaces for positions 1-10. You then go through and select a driver for each position. You can also make predictions for which driver will get the pole position, fastest lap and who will advance the most positions during the race.
You get 10 points for correctly predicting the finishing position of any driver. 5 points are awarded if your prediction was off by only one position and 2 points are awarded if you were off by two positions. You'll also get 100 bonus points if you perfectly predict all 10 finishers, 60 points if you predict 6 of the top 10 finishers and 30 points if you predict 3 of the top 10 finishers.
20 bonus points are awarded if in a single race you correctly predict who gets the pole position, who clocks the fastest lap and which driver advances the most positions. 10 bonus points are awarded if you predict the winner of any race.
Your goal here is to accumulate as many points as you can over the course of the season. The better your predictions, the more points you win. GPPredictor.com is free to play and awards one prize at the end of the season to the person with the most points. In 2014, the grand prize was a PlayStation 4.
Learn more at: www.gppredictor.com
FantasyRacers.com: FantasyRacers.com acts as a platform where you can host your own leagues and invite friends. The Reddit F1 subreddit has been hosting its F1 league at FantasyRacers.com lately. You can join other leagues or create your own, complete with its own password.
There are two options when joining a league at FantasyRacers.com. Option one gives you a $40 million budget and unlimited driver swaps over the course of the season. With this option, you can change our drivers as often as you wish between races.
Option two gives you a $45 million budget but no swaps for the rest of the season. Once you select your team of 6 drivers, that's your team for the entire year. The only time you can exchange drivers is if one of yours is dropped from the series for some reason.
Points are awarded to your drivers each race based on their performances. Points are awarded for earning the pole position, high qualifying position, final race position, number of laps completed, winning margin, achieving the fastest lap, number of positions gained and more. Points are tallied up over the course of the season. The person with the most points at the end of the season is declared the winner.
FantasyRacers.com does not give out any real money prizes of its own. It's conceivable that someone hosting a private league could give out prizes to winners, but that would be up to the individual organizer.
Learn more at: www.fantasyracers.com